2021 California Economic Summit

2021 California Economic Summit
Welcome to Monterey!
Please accept our warmest welcome to Monterey County for the 2021 California Economic Summit at the beautiful Monterey Conference Center.
We invite you to explore this distinctive and diverse region and hope you become inspired by the natural beauty, historical sites, and mild climate that Monterey has to offer.
Our breathtaking destination will allow you to relax, rejuvenate and refocus. We hope you become a fan of Monterey County personally and return many times over, or perhaps extend your stay to make the most of being in this amazing destination. Please refer to our Travel Alerts page for any relevant information over the dates of your visit. This page is regularly updated for COVID-19 and any other relevant destination insight.
Please call upon the Monterey County Convention & Visitors Bureau for any needs during your stay.

Warm regards,

Rob O'Keefe
President & CEO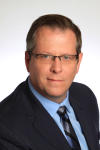 2021 California Economic Summit
Event Dates: November 9 - 10, 2021
Event Headquarters: Monterey Conference Center
Address: One Portola Plaza
City, Zip: Monterey 93940
Phone: (831) 646-3770
Website: https://www.montereyconferencecenter.com/
 
For more information or to register starting September 15, 2021 please visit the conference website: cafwd.org/summit
Click the links below for detailed PDF maps.
Pre-Summit Activities
The 2021 Summit will include a number of regional activities, tours, and a reception on November 8th.
Regional Tours
1. Monterey's Cannery Row.
Learn about the history of Monterey and Cannery Row, then gain special access to the Monterey Bay Aquarium's Bechtel Education Center to learn more about their contribution to science and STEM education, and commitment to serving our local community as well as statewide through increased digital outreach for students, teachers and teens.
2. Flying Cars, Soccer and Science!
CSUMB campus/MB Football Club drive thru + Joby Aviation at UCMBEST.
3. AgTech Innovation at Hartnell College.
Learn about exciting innovations in farming and how Hartnell College is preparing students for high road jobs -- all right in the heart of the Salinas Valley, the "World's Salad Bowl".
4. Salinas - Past & Future:
Western Growers Innovation Center, Taylor Farms, Digital NEST, CSUMB "City Center" (Steinbeck exhibit): Come experience the vibrancy, history and innovative community investments happening in downtown Salinas.
So Much To See & Do
In Breathtaking Monterey County
By continuing to browse this site you permit us and our partners to place identification cookies on your browser and agree to our use of cookies for marketing. To learn more view our Privacy Policy