There's no shortage of amazing photo ops in Monterey County ranging from epic rocky coastal vistas to vineyard laden valley views. It seems as though there is a breathtaking view almost everywhere you turn and lucky for you we have rounded-up of some of the most instagrammable locations within our diverse region.
Remember to share your Monterey moments with us on Facebook, Twitter and Instagram using #SeeMonterey or tagging @SeeMonterey.
1. The Monterey Bay Coastal Recreation Trail
The waterfront Monterey Bay Coastal Recreation Trail stretches through a stunning 29 miles, from Castroville all the way to Pacific Grove. The epic pedestrian and bike path hugs the coast while hitting iconic hot spots like Old Fisherman's Wharf, Cannery Row, Monterey Bay Aquarium and Asilomar State Beach. It will be hard to choose from just one snapshot spot along the way!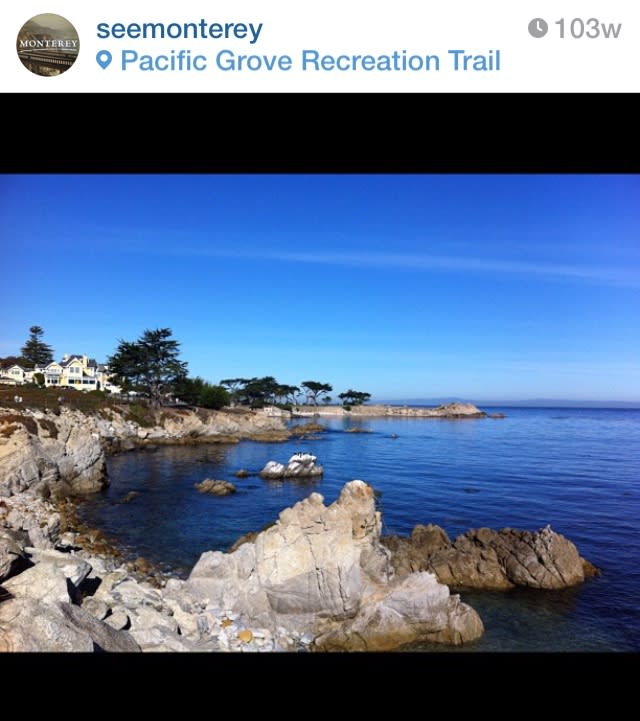 2. River Road Wine Trail, Salinas Valley
Get a slice (or wedge) of the "salad bowl of the world" and take the road less traveled through the River Road Wine Trail in the Salinas Valley. Weaving through Steinbeck country you will pass a variety of agriculture fields producing everything from lettuce, broccoli to Pinot Noir grapes. Hahn Winery and Wrath Wines boast some of the best views of the region's rolling hills, plentiful vineyards and lush fields.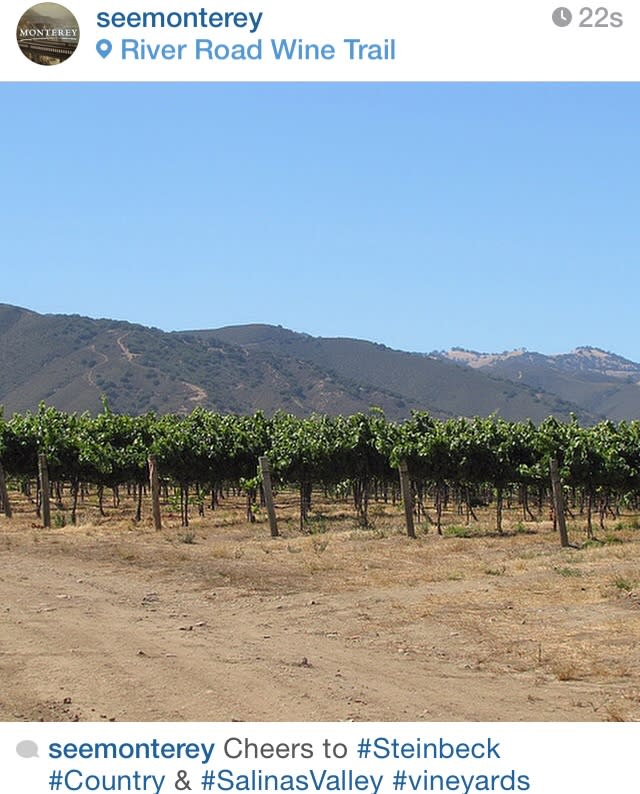 3. Marina State Beach, Marina
With expansive sandy beaches, rolling waves and graceful hang gliders overhead it's hard to mess up a picture at Marina State Beach. Take the Reservation Road exit off Highway One which leads to a convenient parking lot with easy access to the beach below. If you're lucky you might even spot a migrating whale spout or a few twirling dolphins in the distance!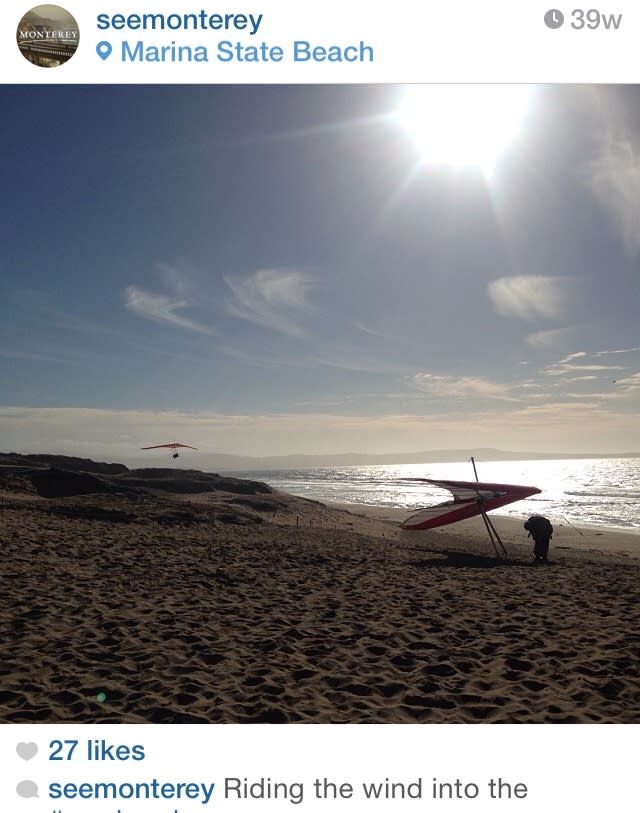 4. The Open Sea Gallery, Monterey Bay Aquarium
No visit to the Monterey Bay Aquarium Bay is complete without a silhouette pic in the Open Sea Gallery. The Aquarium's largest exhibit is home to all sorts of sea creatures sure to photobomb your next profile pic including glittering schools of sardines, massive prehistoric sunfishes, majestic hammerhead sharks and more. Your friends are going to be so jelly!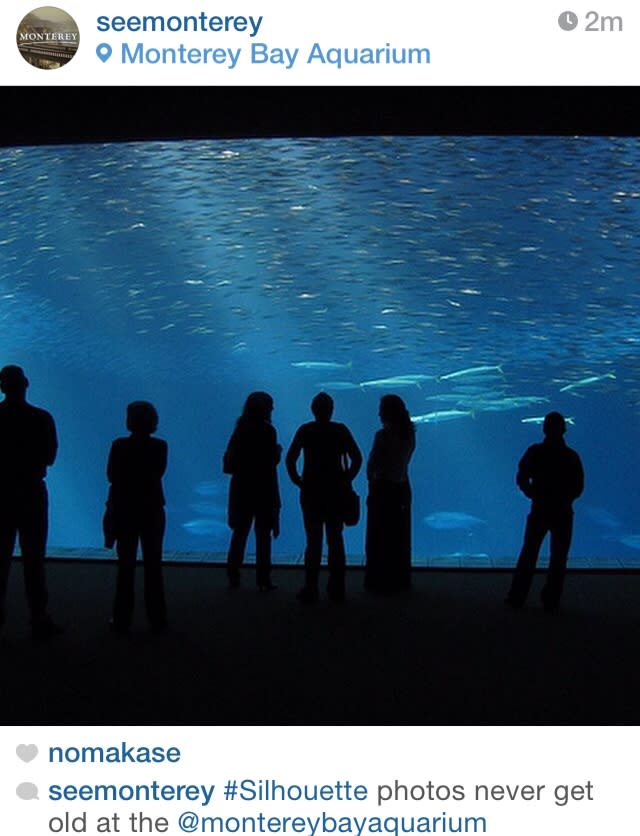 5. High Peaks, Pinnacles National Park
With its unique jagged formation and rock spires from weathered remains of an ancient volcano, Pinnacles National Park offers many opportunities for great photographs. The strenuous High Peaks Loop within the park is easily paid off once you reach the top. Your Instagram followers might even think you're in Arizona rather than California!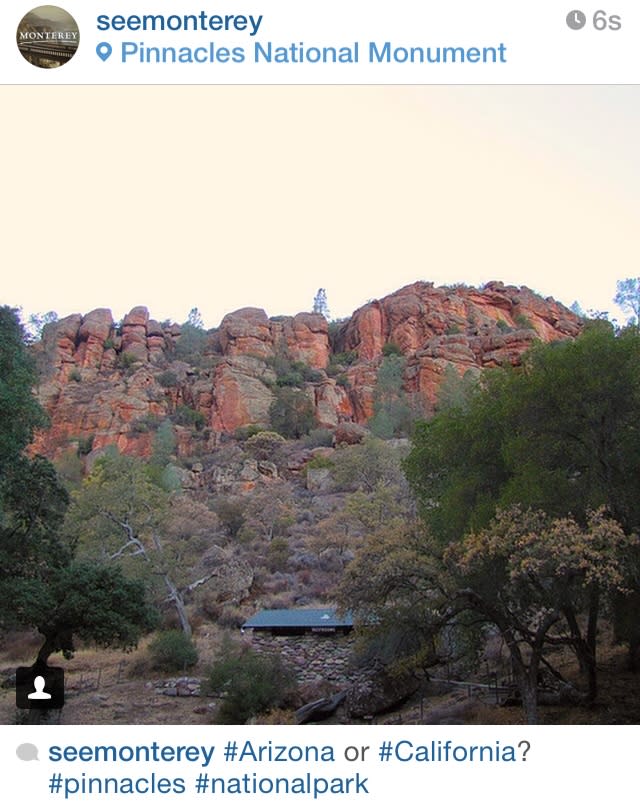 6. Sea Otters, Moss Landing
Wave to hello to Monterey's favorite mascot at Moss Landing State Beach and the Elkhorn Slough in Moss Landing! Sea otters flock to a particularly protected cove near the dunes on Moss Landing State Beach where you can often find clusters of otters huddled together in "rafts" which can contain up to 40 of the furry little critters. Head out on the Elkhorn Slough for a closer look with a kayak rental or book a trip on the Elkhorn Slough Safari.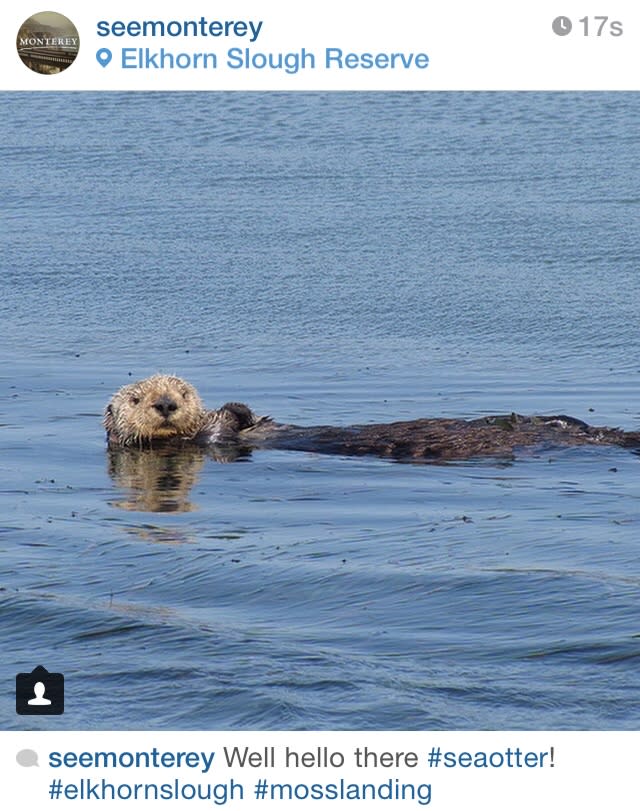 7. Carmel Beach, Carmel-by-the-Sea
Evening sunsets are a community event at Carmel Beach; join the locals and bring a picnic meal and a bottle of wine while you watch the greatest show in Nature's evening schedule.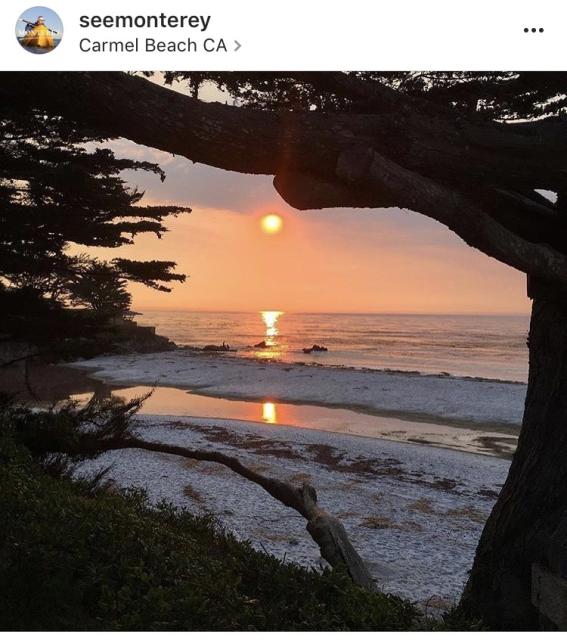 8. Point Lobos, Carmel
Coined as "the greatest meeting of landing and sea in the world" Point Lobos begs to have its photo taken. Whether you capture a frame of the crashing waves along the rocky coast, a still of the redwoods or a snapshot of a sea otter grooming her pup there's something here to bring out your inner photographer.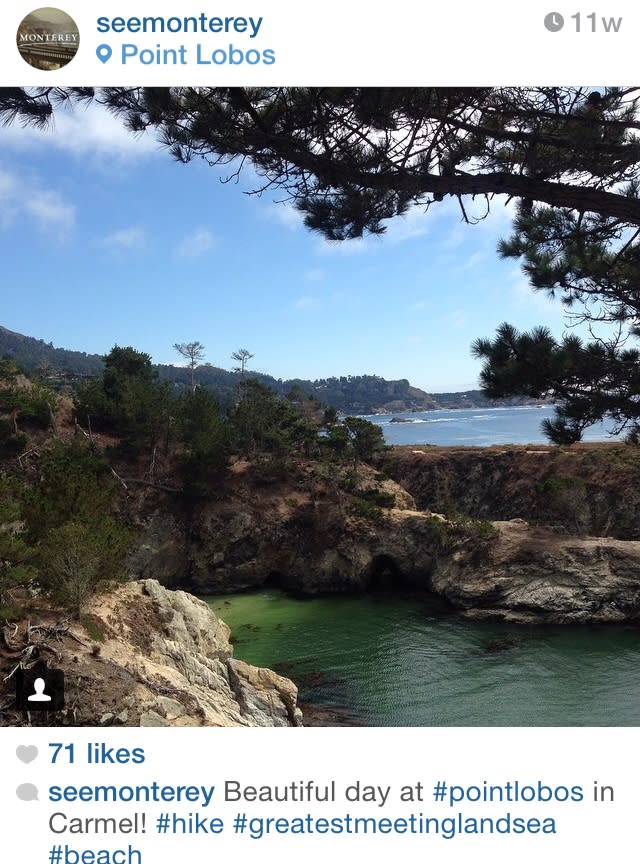 Show off your own great photos of Monterey County using #GrabYourMoment or droll over our Instagram pics at @SeeMonterey.