Carmel Plaza is known for its variety of specialty shops and restaurants as well as its garden setting. You will notice plenty of recognizable retailers as you stand in front of the directory and decide where to head off to but there are also a few one-of-a-kinds you won't find anywhere else.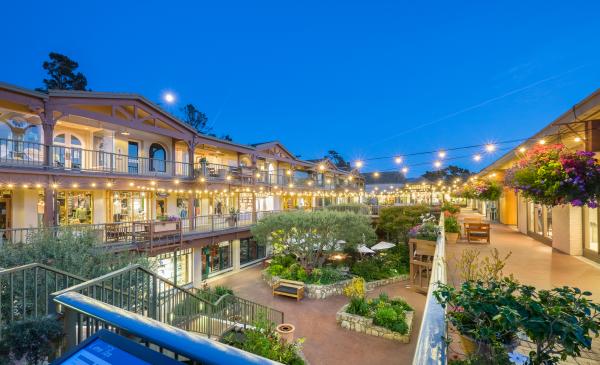 Most of the shops at Carmel Plaza, even the familiar names, are exclusive to Carmel-by-the-Sea because they cannot be found anywhere else in the Monterey County, shops such as: Cos Bar Carmel, Anthropologie, J.Crew by the Sea, Sur La Table, Kate Spade, Tiffany & Co., L'Occitane En Provence…we could keep going. As noteworthy as these stores are it's the ones you will only discover at Carmel Plaza that we want to familiarize you with today.
Below are 10 shops and dining possibilities you will only experience while visiting Carmel Plaza:
1.    Chartreuse
2.    The Cheese Shop
3.    Khaki's of Carmel
4.    Parts Unknown
5.    Patisserie Boissiere
6.    400° Gourmet Burger & Fries
7.    Madrigal
8.    The Flying Fish
9.    Bistro Beaujolais on the Plaza
10.  Impressions Fine Fashion & Jewelry
The next time you are in Carmel-By-The-Sea we encourage you to visit the 40+ specialty shops that Carmel Plaza has to offer.
Follow Carmel Plaza on Facebook & Instagram.

Don't forget to bookmark Carmel Plaza's event page for upcoming sales, promotions and events. There is always something happening at the Plaza. You won't want to miss out.