The New Year is a great time to initiate any new routine that benefits you for the long-term; whether it be a personal fitness program, a health and nutrition regimen, or simple lifestyle changes. Some of the best ways to help you refresh and renew your mind, body, and spirit is through restorative wellness and spa treatments.
For thousands of years, cultures around the world (from Greece to Japan) have regarded spas as the ultimate way to rest and relax. While spas used to be nothing more than therapeutic soaking baths (or hot springs), in modern times, spas have taken on a whole new meaning.
To boost your health and well-being in the New Year, here are local therapeutic wellness and spa treatments that invigorate your body while calming your mind. From deep tissue massages to hydrothermal relaxation spas, these rejuvenating spa treatments will help you de-stress, eliminate toxins, and improve your overall health.
Spa on the Plaza in historic Old Monterey provides a blissful haven for both local residents and guests of The Portola Hotel & Spa. Their emphasis is not only on relaxation and beauty, but also healing. One of the most therapeutic treatments that they offer is their 55-minute Detoxifying Seaweed Wrap. Rich in trace elements, antioxidants, Vitamin A and essential fatty acids, seaweed re-mineralizes the body, regenerates damaged skin cells, and produces collagen (which firms and tones the skin). Camille Malcolm, Owner and Director of Spa on the Plaza says, "a series of treatments are recommended before starting a diet or giving up smoking or drinking, as it makes the withdrawal from unhealthy lifestyle habits easier."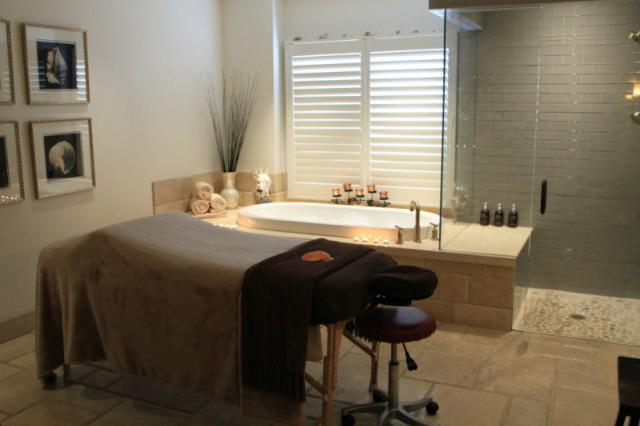 Nestled in the serene hills of Carmel Valley, Refuge at Carmel Valley Athletic Club is a unique sanctuary that provides blissful relaxation and healing through thermal hydrotherapy. Ron Haas, General Manager of CVAC, says, "We offer a place for everyone to find refuge for their mind, body and soul during our busy lives". Hydrothermal therapy takes advantage of the body's natural reactions to hot and cold temperature immersion and Refuge provides this unique approach to relaxation with their tranquil facilities. Open to the public, Refuge replicates this unique philosophy of relaxation from around the world and follows a simple method – Heat Up, Cool Down, Relax – to quiet your mind and refresh your body.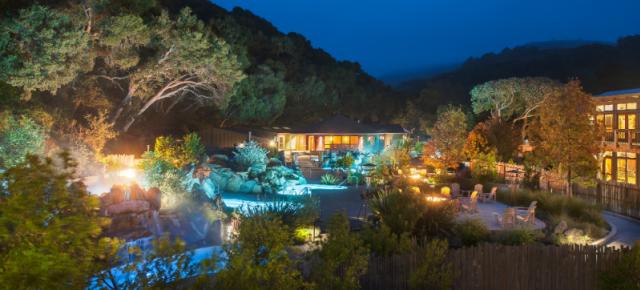 Located within this award-winning waterfront hotel on Cannery Row in Monterey, The Spa at InterContinental The Clement Monterey provides an array of rejuvenating and wellness-boosting treatments and services. One of their healing treatments that will leave you feeling refreshed and renewed is their Oxygen Facial. Oxygen increases the skin cell metabolism and accelerates healing but, until recently, was only used in hospitals. The O2 Facial utilizes new skincare technology that is able to filter oxygen from room air and increase the oxygen content from 21% to 95%. A concentrated oxygen flow is delivered onto skin that increases circulation, improves the skin's ability to maintain moisture and leaves a natural, healthy glow.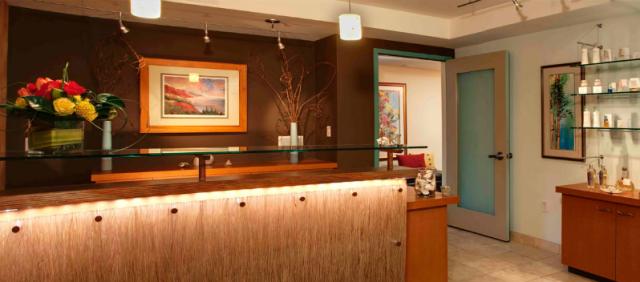 In addition to enjoying the above treatments, maintaining a healthy, balanced lifestyle not only keeps you feeling invigorated and energized, it also helps you stay well (especially during cold winter months). As you enter the New Year, take time to commit to your well-being, by making small, positive changes that will have a big impact on your health. If you make only one resolution in 2017, that should be to renew and rejuvenate your mind, body, and soul.
[Image credits: Shutterstock, Spa on The Plaza, The Refuge, Spa at InterContinental The Clement Monterey]