Monterey County is home to approximately 40,000 acres of wine grapes. You know what that means? It means the Monterey County makes lot of wine y'all. Of the most popular, Chardonnay and Pinot Noir. But don't limit yourself to just two because there are 42 varietals to choose from, all equally worth a taste.  
Pair all that wine with our mild year-round weather, boundless outdoor activities and incredible scenic views and we dare you not to have fun in Monterey County.  
Below are 4 of our favorite ways to enjoy a glass of Monterey County Wine.
1.) Honey, almond, peach and buttered popcorn are just a few notes when describing a chilled glass of chardonnay from Hahn Family Wines. Informative, exhilarating and entertaining are a few that describe the ATV tour through their Salinas Valley vineyards. Pair the two and you're sure to have a blast!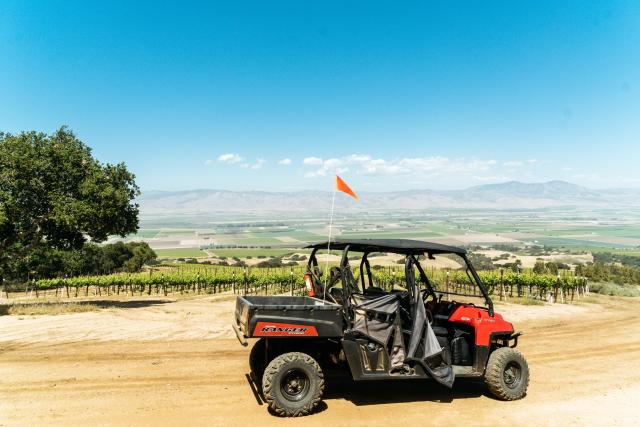 2.) It's game day everyday at Folktale Winery in Carmel Valley. Pair one of their 4 varieties of Rosé with one of the several games available (including Jenga) to sippers, samplers and simply anyone who is looking to have #RoséAllDay kind of fun! Furry friends are welcome to play too.
3.) Head down to Carmel Beach for an incredible sunset, but before you do, be sure to visit a Carmel-by-the-Sea tasting room or two. Galante Vineyards, Scheid Vineyards and Dawn's Dream are just a few of the dozen that scatter the charming village.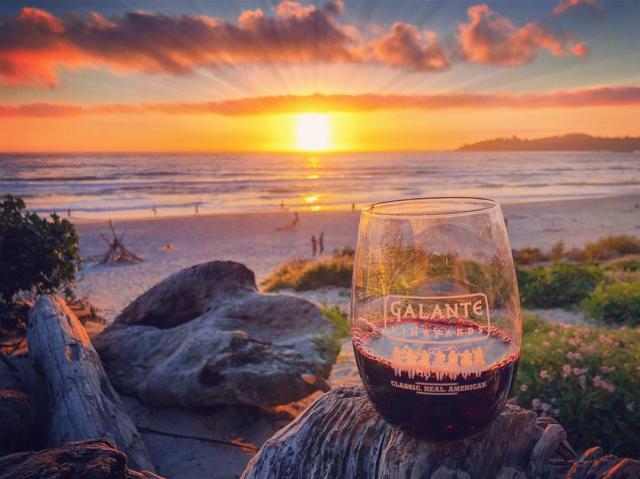 4.) Sip and Sea your way along historic Cannery Row. Rent a bike (or bring your own) and wine-d down the Monterey Recreational Bike Trail making stops to taste wine along the way. Including a stop into The Wine Experience, A Taste of Monterey and Bargetto Winery to experience a little bit of everything enjoyed with sprawling views of the Monterey Bay? You may even get a whale show!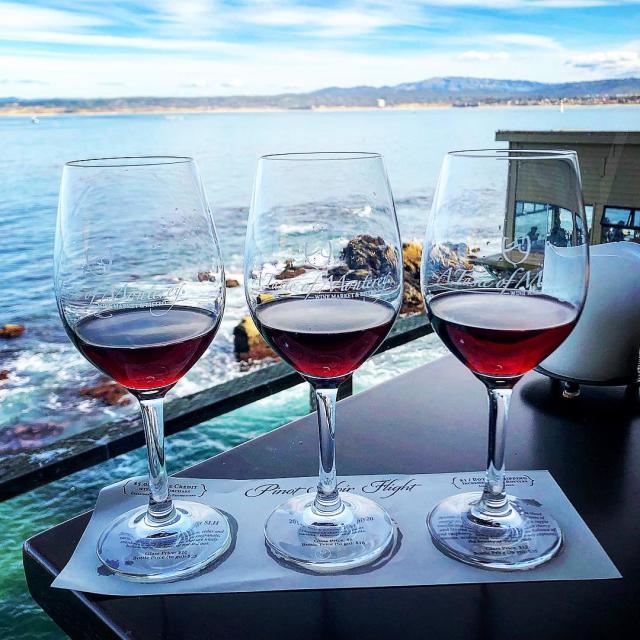 What is your favorite way to enjoy a glass of Monterey County Wine?