For all you runners and fast walkers, challenge yourself to one of the country's most scenic races this fall – the Half Marathon on Monterey Bay. Here are five reason not to miss this popular annual event on the November 12-13 weekend. 
1. It's a Scenic Course!
Crashing waves, soaring seabirds, a scenic harbor and beautiful vistas are part of this incredibly picturesque route. Nearly 80% of the half marathon course is along the water; the rest is through equally pleasing areas such as historic Monterey, Cannery Row and charming downtown Pacific Grove. Even the Saturday 5K and 3K events travel along the scenic Pacific Grove coastline.  It's no wonder that this Half Marathon was just named as one of the country's top half marathons by the New York Post.
2. Family / Destination Event
Make it a weekend in Monterey and enjoy the many sights and activities in town. Sign up the entire family for Saturday's Pacific Grove Lighthouse 5K or the By the Bay 3K, using this as a pre-race warm-up and a fun family activity. There's even a Pancake breakfast after the Saturday morning races!  Head to the free Health & Fitness Expo on Friday or Saturday then go exploring at the aquarium, on the beach, or even wine-tasting in Carmel or Carmel Valley.
3. Extra Extras
It's more than a race, it's an experience! Along the 13.1 miles of the course you'll be treated to music -- from rock and roll to blues to bagpipes – as well as cheerleaders, cheering children, aquarium critters and a tunnel light show.  At the race finish runners can enjoy the all-new "Beer & Bubbly" station serving Lagunitas beer and Barefoot Bubbly. The Finish Celebration also includes a "Recovery Zone," race food with chocolate milk and hot soup, live music, a runners' store and awards ceremony.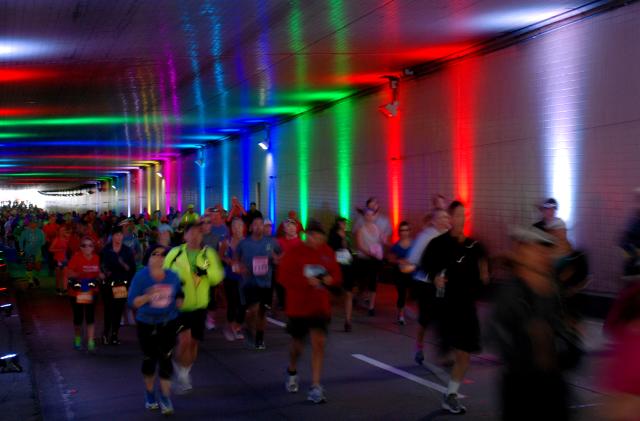 4. Health & Fitness Expo
Get a jump on your holiday shopping.  Head to the Half Marathon Health & Fitness Expo to stock up on fitness gear and apparel for the athletes in your family. Check out the souvenir race items or explore other races for your future challenges. Race weekend kicks off with this free-to-the-public Expo inside the Portola Hotel & Spa. Hours are Friday, November 11, noon to 6 p.m. and Saturday, November 12, 9 a.m. to 6 p.m.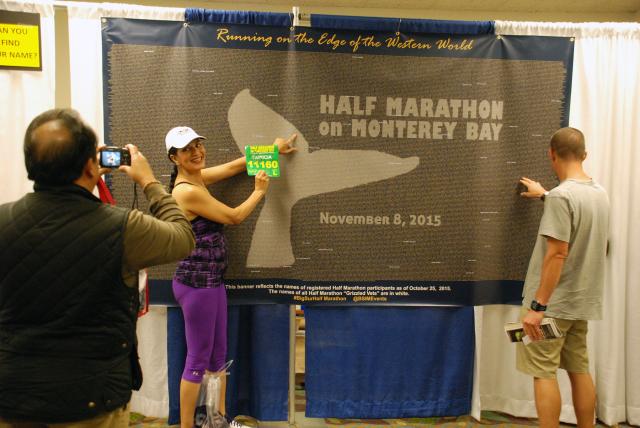 5. Watch the Pros
A fast elite field of men and women runners are vying for $32,000 in prize money. This year's race promises an exciting competition with an "Equalizer Bonus" pitting women against the men. The elite women begin nine minutes earlier than the men so that over the course of the 13.1 miles it's anyone's guess who will win. As a runner you'll get to watch the elites has they pass by on their way to the exciting race finish.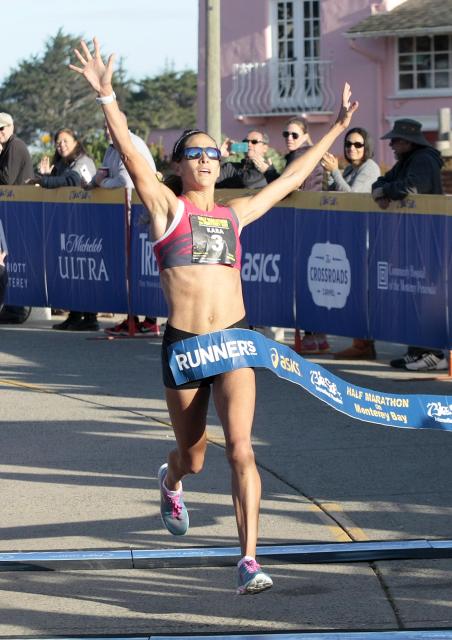 There's still time to enter.  Learn more and sign up at www.bigsurhaflmarathon.org.