Get ready to experience a unique, fun and friendly tasting experience at Cima Collina's new wine tasting room in Marina! Read on to see how you can get a 2 for 1 discount. 
1. New location, new releases, new vibe! – Cima Collina recently opened the Marina Wine Room, just adjacent to their Winery & Barrel Room in downtown Marina. The Wine Room is a comfy spot to hangout with friends, sip wine & learn a bit about the local wine scene. Each of Cima Collina's small lot, artisan wines are produced from grapes grown locally throughout the valley's of Monterey wine country.
2. Local Art – Winemaker Annette Hoff worked with local artists to spice up the décor and traditional concrete wall façade with oversized murals full of vibrant colors and whimsical fun. Definitely a room with a view!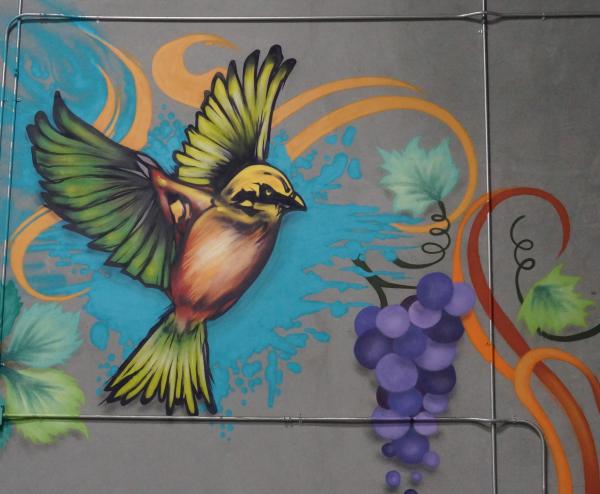 3. It couldn't be more convenient – Just off Highway One at the gateway to the Monterey Peninsula, it's the perfect spot to taste a bit of Monterey wine country during leisurely weekend visits.
4. Harvest time – always a favorite time to visit any winery! And, with a working winery right next door, the opportunities are endless!  Meet the winemaker or witness first hand the wonders of harvest and crush – the destemmer, wine press and cellar crew are all busily working this time of year.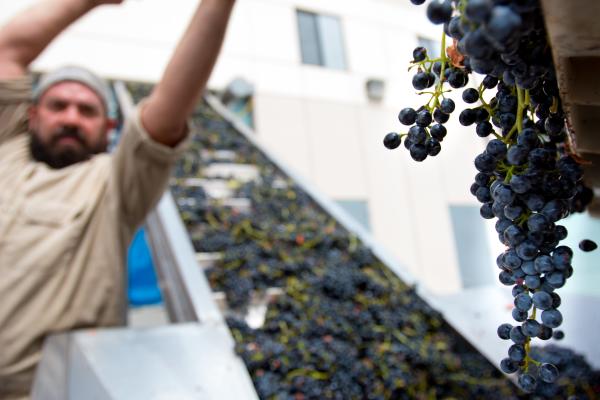 5. 2 for 1 tastings & 10% off – mention this See Monterey blog and receive a complimentary tasting on your next visit plus 10% off your favorite Cima Collina wine.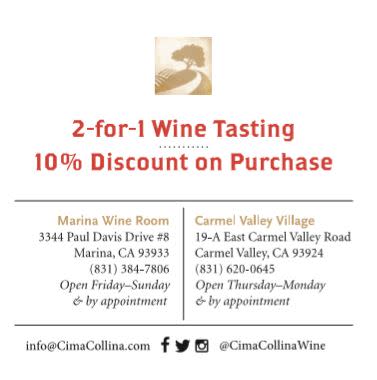 We hope to see you in Marina!
Marina Wine Room @ Cima Collina Winery
3344 Paul Davis Drive, #8 in Marina, CA
Open – Friday 5 to 7pm, Saturday noon to 7pm, Sunday noon to 5pm