When it comes to planning for Valentine's Day, most people envision romantic, candlelit dinners or couples' massages. What makes the Monterey Peninsula an ideal destination to get away with your sweetheart are the multitude of fun-filled activities (including outdoor recreation and educational classes) that couples can enjoy together.
This Valentine's Day, why not celebrate the day of love by doing a unique and memorable activity with your significant other?! Not only are activities suitable for new couples who are just getting acquainted, they're also great for young couples on a limited budget, and even established couples that want to add zest and novelty into their relationship.
Here are 8 reasons to getaway to Monterey with your sweetheart for Valentine's Day.
1. Hiking in Big Sur at Andrew Molera State Park
Hop in the car with your honey and head down Highway 1 to Andrew Molera State Park in Big Sur. Spend a few hours hiking through the meadows, along the beach, and up the shrub-covered hillsides to enjoy sweeping vistas of the picturesque Pacific Ocean and rocky coastline. Not only is this free activity a delightful way to explore the great outdoors and get your exercise in, it's also a perfect place to capture your memories by taking photos along the way.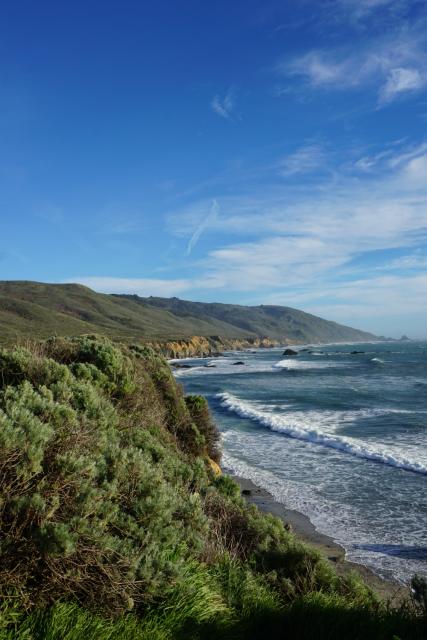 2. Bocce Ball at Bernardus Lodge
If you're a high-spirited type who likes to play games, then grab your partner and drive into Carmel Valley for a light-hearted game of Bocce Ball at Bernardus Lodge, followed by a round of drinks in front of the cozy outdoor fireplace. This upscale resort offers visitors and guests the opportunity to unwind in a luxurious and relaxing setting, while sipping on their award-winning wines and having fun taking part in their leisurely lawn games (like croquet and bocce ball).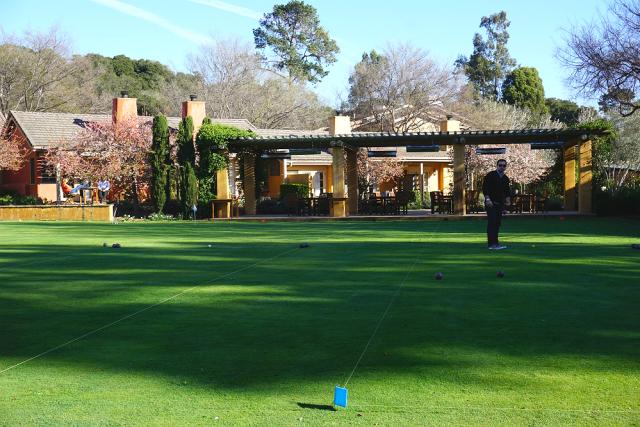 3. Sailing on the Monterey Bay
Even if you and your significant other aren't ready to 'tie the knot' this Valentine's Day, you can still set your sights on exploring uncharted territory and sailing off into the sunset together. A romantic day on Monterey Bay aboard a guided sail boat will keep your relationship moving in the right direction.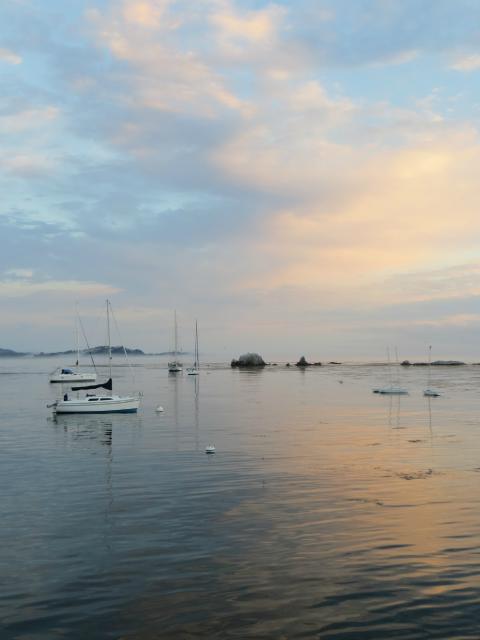 4. Golf at Carmel Valley Ranch
For the golf enthusiast, nothing would make them happier this Valentine's Day than a round of golf with their beloved at Carmel Valley Ranch. The 18-hole championship golf course at the resort features unparalleled views of the valley and rolling Oak Tree-covered hills, a challenging course that puts any player's game to the test (whether they're a novice or an expert), and an upscale clubhouse for lounging in after a long day on the course.
5. Childish Challenges on Cannery Row
If you're into electrifying activities that bring out your competitive side, take your Valentine to the Monterey Mirror Maze & Lazer Challenge or Highway 1 Mini Golf on Cannery Row in Monterey. These family-friendly activities enable you to golf, jump, crawl, or slither your way through various obstacle courses.
6. Garden Stroll at The Carmel Mission
For a relaxing day spent outdoors, a garden stroll at the historic Carmel Mission will ignite romance and love with your sweetheart. The beautiful Spanish courtyard, traditional architecture, and flourishing gardens create an enchanting and magical atmosphere that will surely bring a sense of peace and contentment to both you and your loved one.
7. Walk on The Monterey Bay Coastal Recreation Trail at Lover's Point
Couples who workout together often reap the benefits of a longer, healthier relationship. To keep you and your sweetheart active and healthy, this Valentine's Day, head down to Pacific Grove to take a walk along the coastal recreation trail. After working up an appetite on the rec trail, set-up a casual picnic in the park and enjoy the sights all around you. From soaring birds to playful sea otters, Lover's Point is a beautiful place to witness Monterey Bay sea life in all its glory.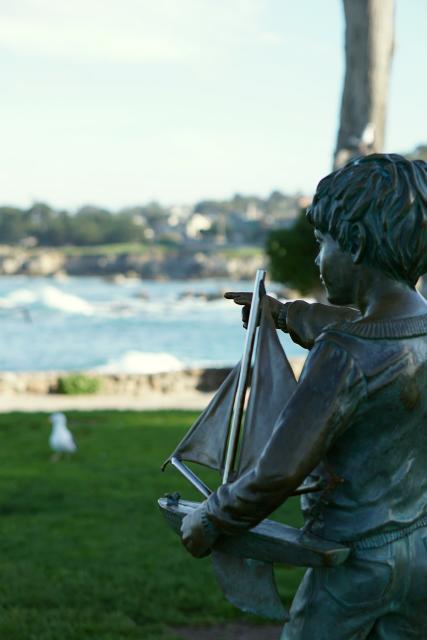 8. Wine Blending Class at The Wine Experience
While it's customary to open a bottle of wine on Valentine's Day, instead of just doing the same old 'sip, savor, and swirl' this year, why not try something different by becoming your own Winemaker for the day?! The educationally-enriching and entertaining wine blending class at The Wine Experience in Monterey is both mentally-stimulating and amusing. The class enables you to learn first-hand about the winemaking process and leave with a bottle of wine that you blended. Talk about a unique and memorable way to toast to love.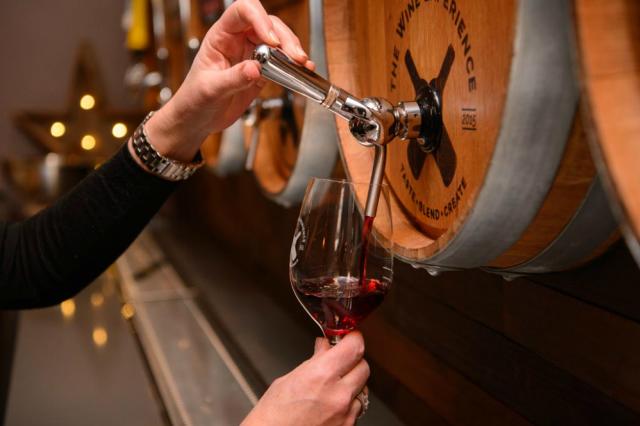 As you can see, the Monterey Peninsula is home to a wide range of fun-filled activities that make it the ideal spot to visit for Valentine's Day or any special celebration. From recreational outings to interesting activities, there's no shortage of enjoyable things to do on the Central Coast.
For a full list of Valentine's Day dinners and events click here.