Monterey County's hospitality community has been dramatically affected by the COVID-19 pandemic. Travel has once again been put on pause leaving many small businesses to have to temporarily or permanently close their doors. Restaurants have moved to takeout models or delivery and hotels are nearly empty without visitors and business travelers. 
These businesses need our help more than ever before! Here are ways that you can continue to support local Monterey County businesses.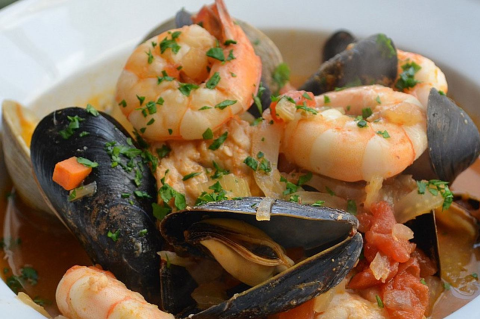 Order from a Monterey County Restaurant
An encouraging number of Monterey County restaurants remain open for delivery and curbside pickup. It is more important than ever to support locally owned restaurants and the employees who work there. Local food writer, Raul Nava, has created a comprehensive list of places to get curbside pickup and delivery. The list also includes promotions, delivery services, black, indigenous, people of color (BIPOC) owned businesses and more. The list is being updated regularly, so make sure to check individual business websites for information. Order directly from each individual restaurant to ensure they are getting the most profit. You can also purchase gift cards for when dining out returns. 
Purchase Gift Cards for Future Use
Those able to purchase gift certificates and cards help to stimulate the economy and keep small businesses and hotels afloat. Gift cards can be thought of as a micro-loan made to provide immediate impact and cash flow. Check to see if a favorite restaurant, hotel, food or walking tours, adventure outfitters like sailing or whale watching or other businesses are selling gift cards online or give them a call to see if it is an option. If a friend or family member has a birthday coming up, considering giving them a gift card to a local business as a present. Visit our deals and special page for more ideas. 
Purchase Local Goods & Products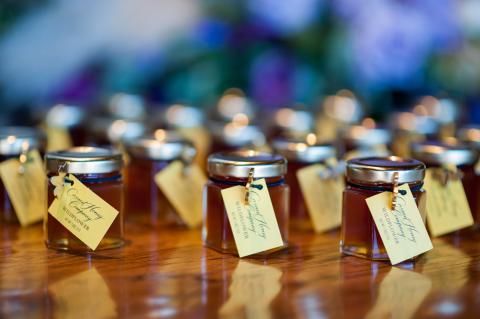 Carmel Honey Company has a plethora of products that can be ordered online.
Similar to gift cards, purchasing products is a great way to support local businesses. We rounded up a few ways to enjoy the flavors of Monterey County at home here. You can order a new book from Pilgrims Way Community Bookstore and Secret Garden in Carmel-by-the-Sea or check out KRML Radio's Save 30 Store for a range of Monterey County products and experiences all at 30 percent off normal prices.
Review Favorite Businesses Online
Think of the times you were blown away by amazing customer service or had the meal of a lifetime. Take the time to let the businesses know by leaving them a review on Yelp, TripAdvisor or Google. Hospitality businesses rely on reviews to help drive future demand and influence potential customers.
Take a Virtual Tour
Watch penguins waddle on the Penguin Cam at the Monterey Bay Aquarium.
Museums and businesses continue to stretch their creative chops to make their experiences accessible virtually. Enjoy the fruits of their labors by checking out their digital experiences. Watch sea otters play, penguins waddle and view thousands of sea creatures on the Monterey Bay Aquarium's webcams.  Follow the Monterey Museum of Art on Facebook for art projects, q&a with artists, behind the scenes content and spotlights on its permanent collection. Or explore The National Steinbeck Center to learn how the famous author was inspired by his hometown. For more virtual experiences check out our Virtual Content Hub.
Make a Donation
As restaurants and hospitality businesses struggle with lay-offs, closures and uncertain futures, consider making a donation if in the position to do so. The Community Foundation  for Monterey County created the COVID-19 Relief Fund in partnership with the Monterey Peninsula Foundation to help those affected by the impact of the Coronavirus in Monterey County. Monetary donations are accepted online.
Treat Yourself  With a Monterey County Wine Delivery
 
Many of Monterey County's winemakers and tasting rooms offer shipping or pick-up options, some with special deals. Surprise a friend with their favorite bottle of pinot noir or chardonnay and have a virtual happy hour together. More of a beer connoisseur? Carmel Craft Brewery is offering local deliveries on orders more than $30.
Share Good News
If you see something, share something and help spread the word about businesses that are making an impact in the community. We have heard so many uplifting stories from local businesses stepping up during this difficult time. From Monterey restaurateurs Chris and Sabu JR Shake feeding their furloughed employees and their families during initial stay-at-home orders to Carmel Craft and Allegro Pizzeria handing out to-go spaghetti dinners to laid off hospitality workers. So many members of our community have come together to support each other. Send stories of good will to Info@SeeMonterey.com and use the #MontereyCountyStrong hashtag when you share on social media.
Minimize Food Waste by Donating 
Many people throughout the community are in need of food. Small businesses or individuals with leftover food can donate to the Food Bank of Monterey County, which offers pick-up service. Accepted donations include nonperishables, refrigerated items (dairy products, produce, etc.), and prepared food (large quantities from restaurants). To arrange for a pickup, businesses can call (831) 758-1523 and ask for the Warehouse Manager, Mike.
Individual donations can be dropped off at:
Food Bank for Monterey County: 353 West Rossi Street, Salinas
Shoreline Community Church: 2500 Garden Road (bins are in the parking lot)

Open Tuesdays & Thursdays from 12:30 p.m. – 2:30 p.m.

Calvary Chapel: 3001 Salinas Monterey Highway (bins are by the patio front doors)

Open Wednesdays & Sundays from 9:00 a.m. – 1:00 p.m.

San Carlos Cathedral: 674 Cortez Street, Monterey

Open Sundays from 1:00 p.m. – 3:00 p.m.

Salvation Army Sand City: 800 Scott Street, Sand City

Open Monday – Friday from 9:00 a.m – 4:00 p.m.
Stay Home and Help Flatten the Curve
Most importantly, follow state and local orders to stay at home as much as possible, get outdoors responsibly and follow CDC guidelines. Only go out for essential business and make sure to not gather in groups. Together we can make a difference, protect vulnerable populations and move towards brighter days ahead in 2021.