"Whale Watching Capital of the World!™"
A very special festival celebrates its 8th year in Monterey building more awareness about the Monterey Bay National Marine Sanctuary, and helping to educate, inspire, empower and protect it. Bring your family and friends to this free fun event for all ages that celebrates the Monterey Bay, Old Fisherman's Wharf, and whales, while benefiting many local and national marine organizations.
On January 27 and 28, 2018 from 10:00 AM - 5:00 PM, the Monterey Old Fisherman's Wharf Association (www.montereywharf.com) will hold the 8th AnnualWhalefest Monterey at and around Fisherman's Wharf, 1 Old Fisherman's Wharf, Monterey, CA. This popular event celebrates the migration of the gray whales. It is designed to educate and inspire the public about many of the outstanding marine organizations that are involved in the Monterey Bay area and the Monterey Bay National Marine Sanctuary.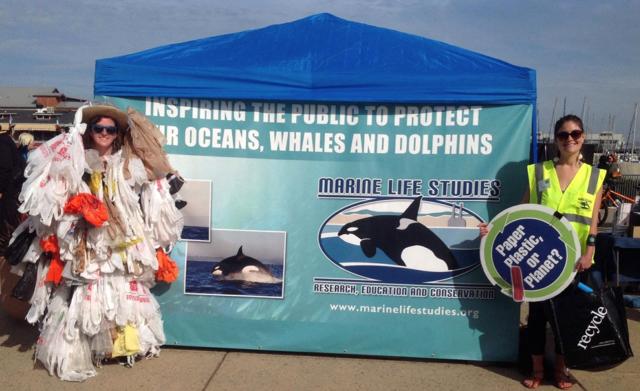 In addition to fun activities and interactive educational booths, the outstanding speaker line up for the 2-day Symposium will cover a wide range of fascinating topics ranging from "The Strange and Wonderful Sex Life in the Rocky Intertidal" to "The Ocean Soundscape is a Whalefest - Get ready for an incredible sound experience! Listen to whales communicate under water over great distances.
Stay for the weekend and enjoy special discount hotel rates
Special Whalefest Monterey discount room rates are available at some local Monterey Hotels, including the Portola Inn and Spa. Subject to availability, guests can reserve rooms for January 26, 27 or 28 at this website or call reservations at 855-516-1090 and mention they are attending the Whalefest to receive this discounted rate. Also, there will be discount room rates at the Comfort Inn on both North Fremont and on Munras. 
About the 2-Day Event
The outstanding 2-Day Symposium will feature lectures and documentaries related to ocean and marine life conservation presented at the Wharf Theatre. Click here for details. 
Besides musical performances, there will be many educational displays by organizations that affect the Monterey Bay National Marine Sanctuary. Thousands of attendees are expected again this year that range from local families and school children who want to learn more about our maritime environment to visitors from near and far who want to explore the annual whale migration.
Whale watchers come from around the world to view hundreds of whales, orcas, dolphins and pelicans who continue to feast on a "krill and anchovy buffet" in the Monterey Bay National Marine Sanctuary. Throughout the year, this Whale Watching Capital of the World offers sightings of 15 species of whales, 10 species of dolphins, 2 species of porpoise, 6 species of pinnipeds and 1 species of Fissiped (sea otter).
Weather permitting, whale watching tours, fishing, sailing and glass bottom boats will be operating from the Wharf (for a fee), and Wharf restaurants will be serving lunch and dinner. Wharf shops will also be featuring marine-themed merchandise.
The two-day event will feature a wide array of fun and informative activities including:
Dee: The Beautiful Inflatable 43-foot Whale will be back at Whalefest. Attendees are able to go inside and see the ribs, heart, lungs, baleen, stomach and esophagus. 
Gyutaku, the Japanese art of stenciling fish, will be a fun activity for kids from Noon to 4:00 pm both days in front of Abalonetti Bar & Grill as well as scrimshaw-making with soap.
The popular animatronic Coastie the Safety Boat™, a member of the Coast Guard Auxiliary, Flotilla 64 Monterey, will roam and talk with attendees.
Seafloor Science ROV Day Camp will have underwater robotic kits to build and drive, Boe Bots to program, plus other ocean tech equipment to check out.
Marine Life Studies Take it to the Streets™ is partnering with Save Our Shores and Surfrider for the Whalefest Community Cleanup (beach and streets). Meet 11:00 am on Sunday, January 28, 2018 at the Marine Life Studies Booth.   
Abalone Races sponsored by Monterey Abalone Company.
There will also be many colorful photo ops with costumed animals roaming the Wharf area including a whale, leatherback turtle, mola-mola, shark and the Bag Monster.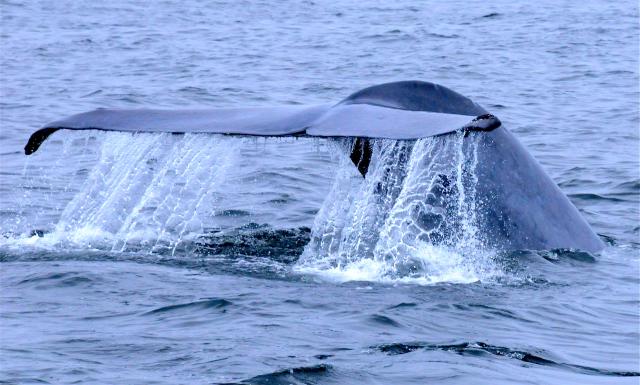 The event will feature many other interactive "edutaining" displays and activities on both days from American Cetacean Society, California Coastal Commission, Camp SEA Lab, Coast Guard Auxiliary, Heirs to Our Oceans, Hess Design, Marine Life Studies, Marine Mammal Center, Monterey Peninsula Yacht Club, Otter Project, Pacific Grove Museum, Save the Whales, Seafloor Science ROV. Sea Otter Savvy, Sea Shepherd Conservation Society, Student Oceanography Club and Sustainable Monterey, and more!

Live Musical Entertainment
Whalefest Monterey will feature an array of great live music including Nick Fettis and his "Orca"stra, Richard Carr (Creator/performer of piano/keyboard soundtracks for the soul, mind & body), Mark Richardson ("Mountain Dulcimer of an Eclectic Kind"), Bill Minor (keyboards) & Richard Rosen (harmonica), Kuumbwa Jazz Honor Band, Monterey High School Jazz Band and Jonah and the Whale Watchers. Whalefest commemorative t-shirts and whale and dolphin print aprons will be available for a $15 donation.