As a Monterey Peninsula resident since birth, I've visited countless restaurants, attended a variety of events, and have ventured from one town to the next on the hunt for unique, fun things to do. After 30-something years, you could say I know the "locals' secret spots" around here.
To guide you through the maze of wonderful places to see and things to do, here are 7 of my must-see spots and recreational activities to enjoy in Monterey County.
Drink-for-a-Dime Happy Hour at La Playa Hotel
If you've heard the phrase "It's 5 o'clock somewhere", it probably got started in Carmel-by-the-Sea at the famed La Playa Hotel. As one of the most popular local hangouts, every Sunday at 5pm, the hotel hosts a "Dime-for-a-Drink" Happy Hour in honor of the hotel's founder, Howard "Bud" Allen. As a traditional homage to the glory days of yesteryear, La Playa asks all guests to pay with only dimes during this special happy hour. In addition to the $0.10 drinks, the hotel also offers a variety of tasty appetizers. Plus, the sweeping ocean and garden vistas make it a beautiful place to unwind after a long week.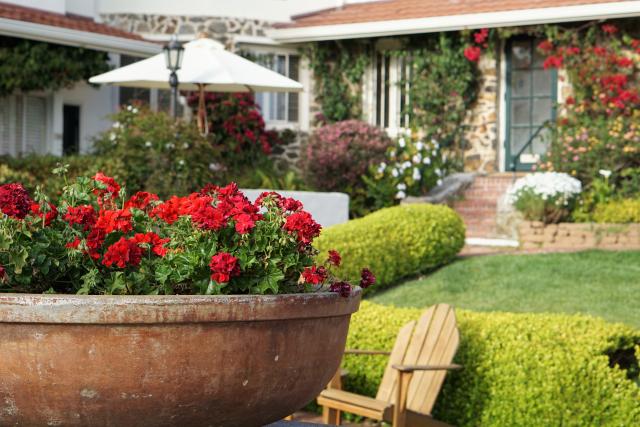 Moss Beach Picnic Tables in Pebble Beach
What could be better than spending a few hours at the beach enjoying a picnic with friends and family? Escape the crowds and head into picturesque Pebble Beach to one of the most scenic picnic spots along the coast - Moss Beach. Set at the base of the Inn at Spanish Bay, this easily accessible beach features multiple picnic benches, a recreational trail, and ample parking. Pack a picnic lunch at home or stop by The Pebble Beach Market on your way to the beach to pick-up a gourmet lunch.
Artisan Workshop Series at Folktale Vineyards in Carmel Valley
If you're into creative projects, then you'll find inspiration at the Artisan Workshop Series hosted at Folktale Vineyards in Carmel Valley. In collaboration with Tacklebox Creative and Carmel Valley Mercantile, these regularly-hosted workshops teach attendees how to do a variety of unique and interesting arts & crafts projects, such as DIY Wall Art and Crepe Paper Flowers. Each guest  receives a glass of wine (included in purchase of tickets), which is definitely worth toasting about. These workshops are offered throughout the year at different times; check Folktale's website calendar for details.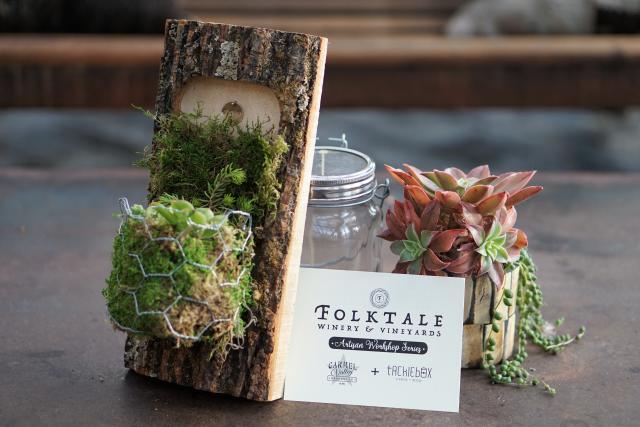 Palo Corona Park Hiking Trail in Carmel
When it comes to hiking trails, Monterey County has no shortage of great places. But, if you're looking for a secret spot to explore (that mostly only locals know about), then you need to explore Palo Corona Park Hiking Trails. Located near Monastery Beach in Carmel, this beautiful hiking area offers scenic panoramic views from the top and the serenity that can only be found in a place as secluded and private as this.
"Sip & Paint Night" at Sovino Wine Bar & Merchant in Monterey
If the idea of sipping on wine while learning how to paint a masterpiece sounds like a fun evening, then head down to Sovino Wine Bar & Merchant in downtown Monterey for a "Sip & Paint Night". These regularly-hosted art events teach attendees how to paint, while encouraging everyone to feel carefree and creative. They're great outings for groups and to commemorate special celebrations, such as birthdays and anniversaries.
Smith Family Wines Tasting Room in Soledad
Since Monterey County is quickly gaining recognition as a rapidly-growing, award-winning wine-producing region in California, one of the best local hangouts in Soledad is the Smith Family Wines Tasting Room in the Santa Lucia Highlands. Known for producing top-quality wines, this family-owned winery offers everything from palette-pleasing Pinots to Chardonnays. The vineyard views, indoor and outdoor seating, and shabby chic decor make this destination tasting room, set along the River Road Wine Trail worth the trek.
Point Sur Lightstation in Big Sur
If you're cruising down the Pacific Coast Hwy toward Big Sur, as you gaze out toward the crashing sea below, you'll probably notice a building in the distance set atop the hillside, only 361 feet above the Pacific Ocean. This magnificent spot is known as the Point Sur Lightstation. This historic lighthouse (which was built in 1889) is open to the public and offers regular walking tours (on Wednesdays and weekends) that educate visitors about the operating lighthouse.
As you can see, when you venture off the beaten path, you discover hidden gems that are worth exploring. From inspiring activities and adventurous journeys to time-cherished traditions, these are just a few of the many things to enjoy about Monterey County.