Sixty years ago, in 1957, the motor racing landscape forever changed. That's when the first sports car race was held here at the new Laguna Seca Raceway.
The beginnings of now-named Mazda Raceway Laguna Seca is traced back to the Pebble Beach Road Races that began in 1950. And by 1956, this popular race had swelled to more than 50,000 spectators crowding the tree-lined forest course. International driving stars regularly competed and the atmosphere was both racing and a social happening.
There were, however, some very serious problems concerning driver and spectator safety, who were dangerously close to the road. There were no safety areas between the racers and the many pine trees that lined the public roads. There was also concern about the quality of the road surface and widths for safe passing.
Unfortunately, in April 1956, the concerns took a disastrous turn. Ernie McAfee left the road in his Ferrari 121 LM and hit a tree. It was a fatal accident, and the last race to be held in the forest.
The popularity of the races and the financial impact on the community, however, impressed the military authorities at Ford Ord. They began working with the newly-formed group of civic-minded businessmen who created the not-for-profit Sports Car Racing Association of the Monterey Peninsula (SCRAMP) in an effort to keep sports car racing in Monterey.
In mid-1957, negotiations between SCRAMP and the Army flourished and a site at Laguna Seca on Fort Ord was selected for the race track. SCRAMP paid the Army $3,000 for use of the land and the lease was signed on August 7, 1957.
During negotiations, SCRAMP volunteers were furiously working to raise $125,000 to construct the track. They raised the money and construction began the first week of September 1957.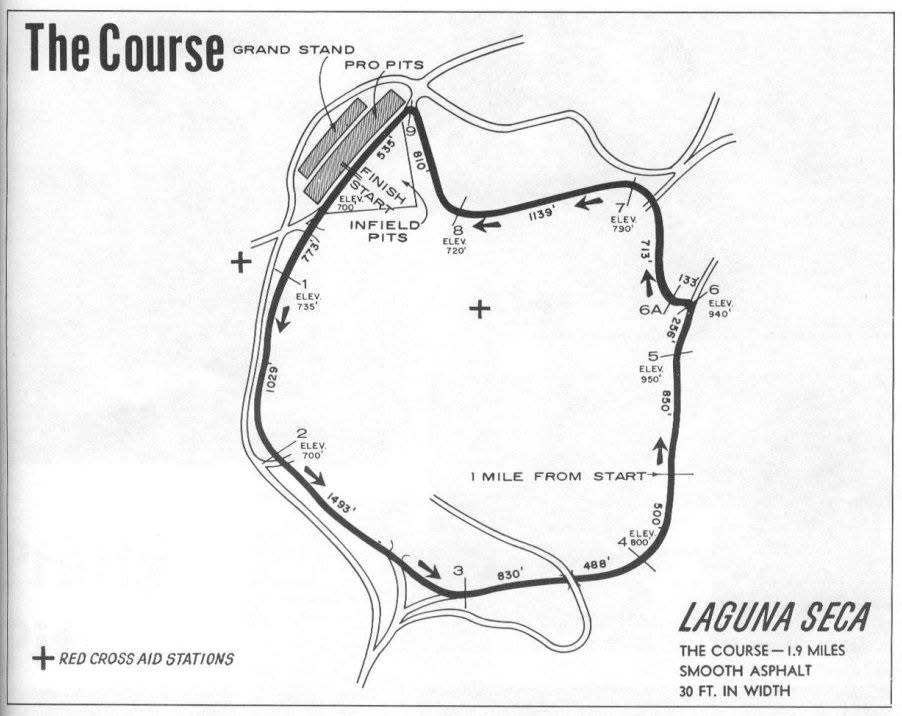 Remarkably, the track was completed in a mere 60 days, just in time for the first race to be held on November 9 and 10. When Major General W.M. Breckenridge and SCRAMP officers cut the ribbon on the new facility, 35,000 spectators and 100 entries had shown up. The success of the inaugural race sealed the track's future. While the track has undergone enhancements, it still retains its original sports car racing spirit.
Now, 60 years later, Mazda Raceway Laguna Seca flourishes with major race events and continues to give back to the community.
For more information or to plan your trip to Mazda Raceway Laguna Seca, please visit MazdaRaceway.com.