Gray Whales and Humpbacks and Orcas, Oh My! 
January is the peak of the great gray whale migration as thousands of these majestic creatures travel through Monterey Bay on their way to Mexico for breeding and calving. While gray whales can be spotted during the migration in Monterey County, other species of whales and dolphins can be seen throughout the year including blue whales, humpback whales, fin whales, minke whales, sperm whales, orcas, northern right whale dolphins, Risso's dolphins and many more species! 
A number of whale-watching tour companies operate out of Monterey and Moss Landing. Sea captains take visitors out daily to observe these magical ocean creatures and educate guests on their behaviors and patterns. Several species of whales and dolphins are easier to spot in Monterey Bay due to one of the deepest submarine canyons on the west coast– the Monterey Submarine Canyon. The canyon, which is twice as deep as the Grand Canyon, is just off the Monterey coastline and supports a variety of habitats as well as provides plenty of nutrients for marine mammals.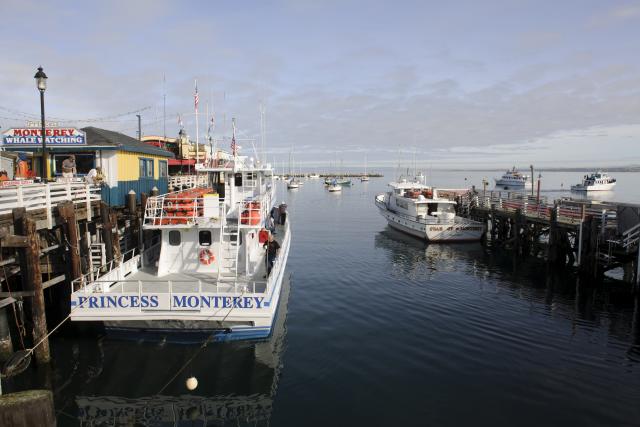 The exciting gray whale migration begins with pregnant mothers leaving the Bering Strait in October for Baja, Mexico. They are followed by the general population and then juvenile whales who all head south for the warmer waters of the lagoons in Mexico. By the third week of January, vast numbers of whales can be seen heading south. While daily sightings are highly probable, they cannot be guaranteed as these are wild animals.
Join the celebration of the exciting migration this year at the 9th Annual Whalefest held on January 26 and 27, 2019 at Old Fisherman's Wharf. This free, entertaining and interactive family event celebrates the migration of the gray whales and local sea creatures with music, activities, educational displays and an informative symposium with lectures by the worlds' leading marine scientists and advocates. The event brings together the community and benefits many local and national marine organizations that educate, inspire and empower the public to protect the Monterey Bay National Marine Sanctuary.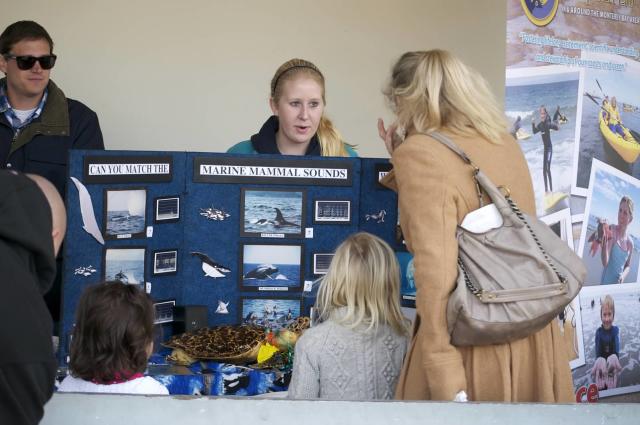 But the fun doesn't stop there, around mid-February gray whales can be seen heading north again to Alaska and continue to travel until April when the mothers return with their calves. The pairs must cross over the cavernous canyon where killer whales lie in wait and often attack the calves. Mothers can save their young if they can head to shallow waters and the chase is something incredible to see. It's no fluke that people migrate to Monterey, the Whale Watching Capital of the World™!