Adventure Heaven
From shoreline to mountaintop, adventure seekers have a wealth of choices in Monterey County, whether skydiving high above the coast, kayaking around a pristine wildlife estuary, or hiking in the Santa Lucia peaks. Inland, Pinnacles National Park, one of the country's newest national parks, is a destination for hikers and climbers drawn to the park's craggy rock formations. On the water, you can spy whales, sea otters and other ocean life while zipping along the waves.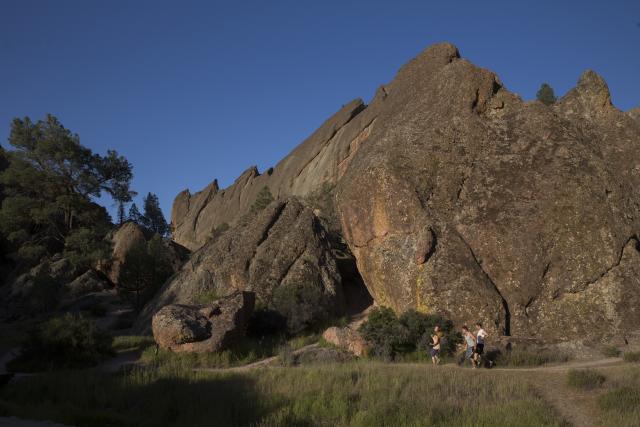 The Sanctuary Beach Resort, just north of Monterey in the community of Marina, is an oasis of calm and comfort at the end of an action-packed day. Its location on the edge of sand dunes facing Monterey Bay makes it the perfect hub for day trips to Moss Landing, Big Sur and Pinnacles National Park.
Day 1
Whale-Watching and the Aquarium
Kick off your first day with an exhilarating whale-watching trip on the waters of the Monterey Bay National Marine Sanctuary. Start with a short drive to the town of Moss Landing, a small fishing harbor about nine miles north of Sanctuary Beach Resort. From there, Fast Raft Ocean Safari can take you and your group (up to six people) on a private half-day tour, accompanied by a marine biologist or naturalist who'll share insights about the Marine Sanctuary's one-of-a-kind environment. Fast Raft's 33-foot-long rigid-hull inflatable craft puts you close to the water to see dolphins, porpoises, otters and whales. It can maneuver quickly to give you the best possible view.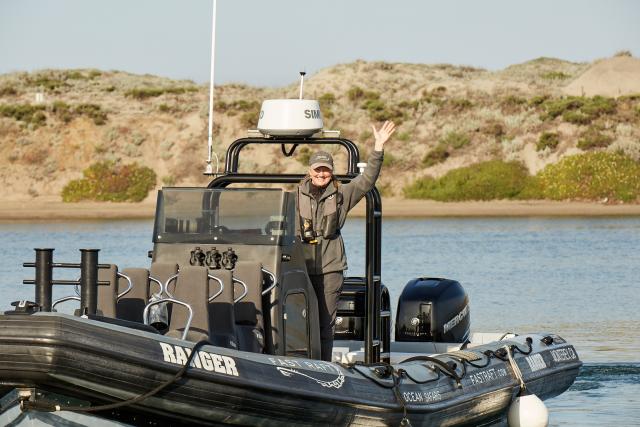 After whale-watching, you can drive to Monterey for lunch at one of the many restaurants on Cannery Row. Or take a window seat at the Restaurant at the Monterey Bay Aquarium, overlooking the Bay. Chef Matthew Beaudin oversees a seasonally changing menu with offerings such as pan-roasted trout with pickled tomatoes and salmon poke bowl. Then meet your guide for a private aquarium tour, including a behind-the-scenes look at how the animals are fed and cared for.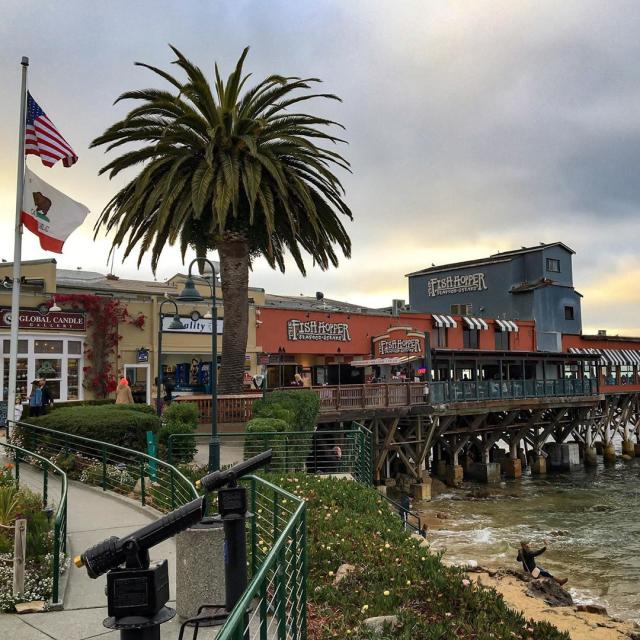 Back at the resort, it's a short stroll to Salt Wood Kitchen and Oysterette for dinner on the heated patio or in the light and airy dining room. Order a dozen oysters to start, then tuck into one of the specialties, such as wood-grilled New York strip steak or salmon with rhubarb mustard.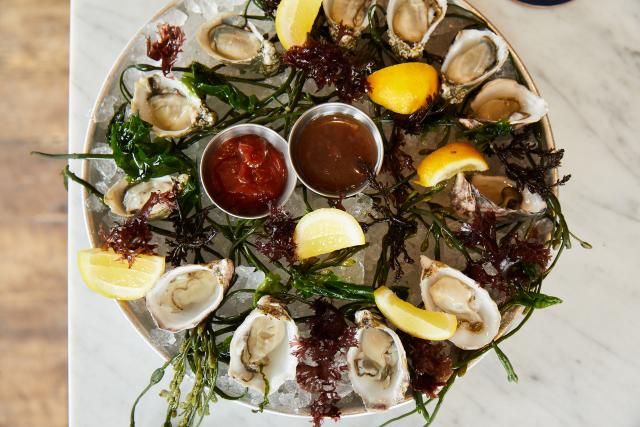 Day 2
Big Sur Hiking
Head south on Highway 1 along the coast to Garrapata State Park, about 12 miles beyond Monterey. There's only one sign—on the west side of the road—so it's often overlooked, making the park an off-the-radar jewel. (If you see mile marker "MON 63.00," you've gone too far.) You'll feel like you have the place to yourself as you walk the two miles of coastline or hike inland up the Soberanes Canyon Trail for stunning views back down to the Pacific. Then satisfy your well-earned appetite with lunch at Sierra Mar restaurant at Post Ranch Inn, where the floor-to-ceiling glass walls seem to levitate above the coastline. Savor the three-course, prix-fixe meal showcasing ingredients foraged from the surrounding area or grown on-site in the chef's garden.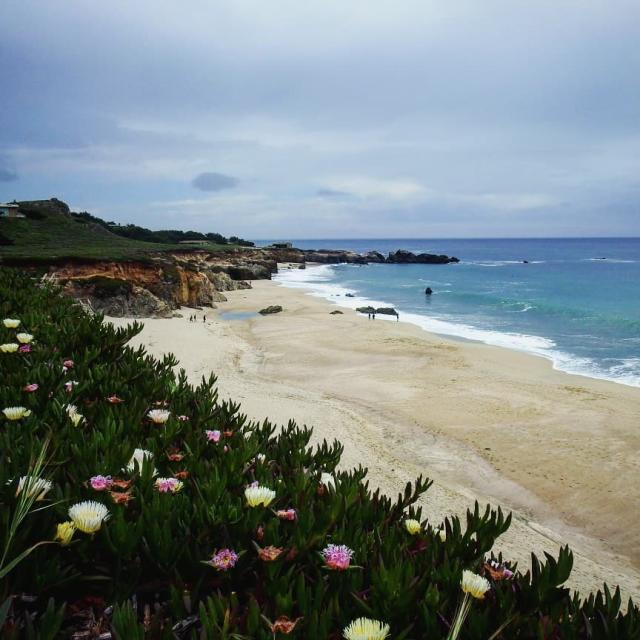 Afterward, you may choose to continue 10 miles south to Pfeiffer Big Sur State Park for a walk along the banks of the Big Sur River as it flows past redwood, oak, sycamore and cottonwood trees. Just south of the park, Pfeiffer Beach (which has a separate $10 entrance fee) is popular for its purple sand and much-photographed Keyhole Rock natural arch. 
Regardless of whether you've ventured to Pfeiffer Big Sur, your trip home can include a stop at Point Lobos State Natural Reserve for a walk along a dazzling stretch of rocky coastline. Dinner—with 180-degree ocean views—is a stone's throw away, at California Market at Pacific Edge at the Hyatt Carmel Highlands.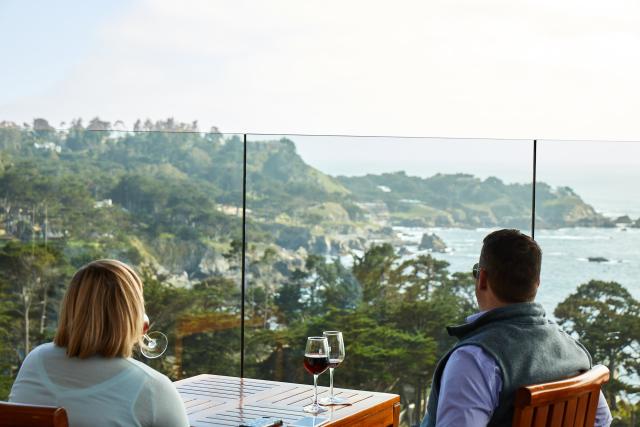 Day 3
Skydiving or Kayaking
Have you ever wondered what it would be like to step out of a plane at 18,000 feet? Skydive Monterey Bay in the town of Marina offers thrill seekers the highest tandem skydiving jump in the world, where your views will extend from Santa Cruz down the coast to the Santa Lucia and Gabilan mountains. After 90 to 120 minutes of training, your VIP experience begins with priority boarding on a Super King Air B90, the fastest-climbing skydiving airplane in the country. From more than three miles up, you'll jump with your instructor to a 90-second free fall before the chute opens at 5,000 feet. When your toes touch the ground, it's time for high fives all around before collecting your diploma. You can also arrange to have pictures and videos shot by a professional aerial photographer.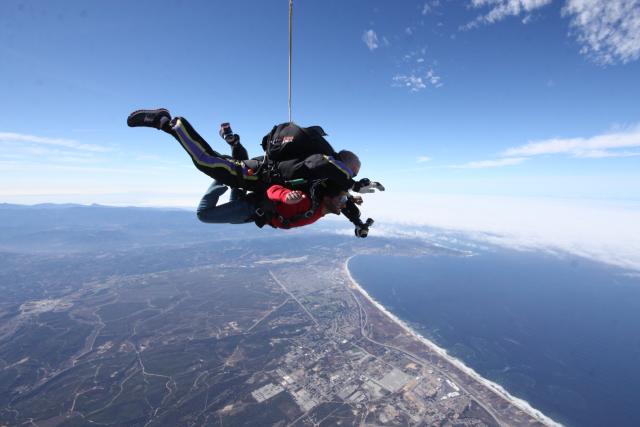 If you're more of a nature enthusiast than an adrenaline junkie, consider a kayaking tour of Elkhorn Slough's scenic estuary. Kayak Connection in Moss Landing leads a three-hour paddling excursion, on which you're sure to spot sea lions, harbor seals and sea otters.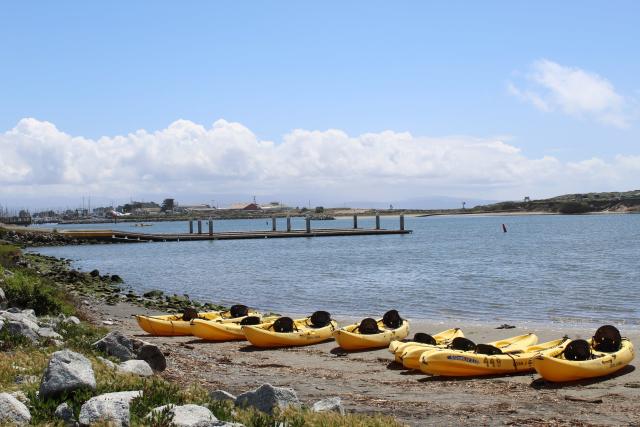 Spend the afternoon at a more leisurely pace, exploring Ocean Avenue in Carmel-by-the-Sea, where you can browse the art galleries and shops and explore secret walkways and courtyards. Stop at Carmel Plaza for a wine-tasting flight at the Hahn tasting room before walking down the hill to Carmel Beach to watch the sun start to set. Stroll back up for dinner at Grasing's for excellent casual California fare or at Aubergine for an award-winning eight-course tasting menu.
Extend Your Stay
Racing, Condors and Pinnacles
A few days is hardly enough time to sample all of the area's adventure opportunities. Depending on when you're visiting, your stay could coincide with one or more of the events and races held almost daily at WeatherTech Raceway Laguna Seca. You can also get behind the wheel of a Formula One racing car at the Allen Berg Racing School, which holds one-, two- and three-day programs each month. And as of 2019, the WeatherTech raceway will host all of the Lexus Performance Driving School events, with pro racer Scott Pruett sharing his insights and tips.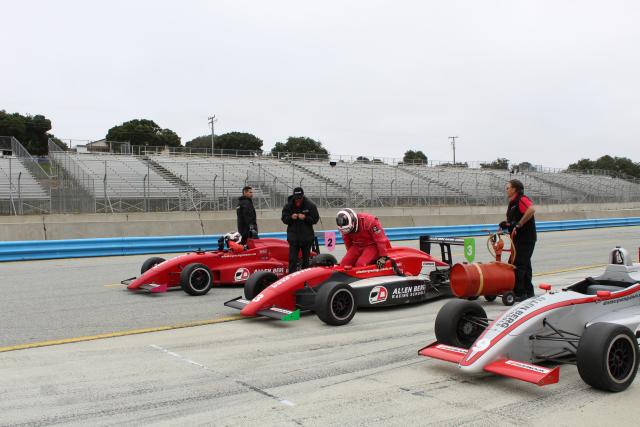 Another great adventure is a two-hour tour with the Ventana Wildlife Society to see endangered California condors along the Big Sur coast. The nonprofit organization founded in 1977 is dedicated to helping North America's largest land bird recover from the brink of extinction. Tour leaders use radio telemetry to track the condors. They also guide you to seeing and appreciating other local wildlife. 
For a longer day trip, Pinnacles National Park is popular with hikers and rock climbers. The park offers an otherworldly landscape of rock spires and talus caves (created when rock formations collapse). Be aware that summers are hot, with temperatures spiking into triple digits on exposed trails. Other seasons are typically comfortable, and spring is an especially good time to visit, when wildflowers are at their peak.