At a Glance
Monterey County is known largely for its breathtaking coastline and world-class golf. Pebble Beach, whose golf links and first-class accommodations have drawn discerning travelers for a century, has also helped propel the area into renown. And yet, there's so much more—authentic towns, soothing nature and diverse lodging, from secluded retreats to lavish resorts. Monterey County vineyards produce some of California's best wines, and the Salinas Valley, tucked inland from the Santa Lucia Mountains, is one of the nation's most productive farming communities. Chefs capitalize on the region's wine, produce and seafood to create inspired cuisine that pairs perfectly with the scenery. It all adds up to a California experience that will restore and reinvigorate your soul.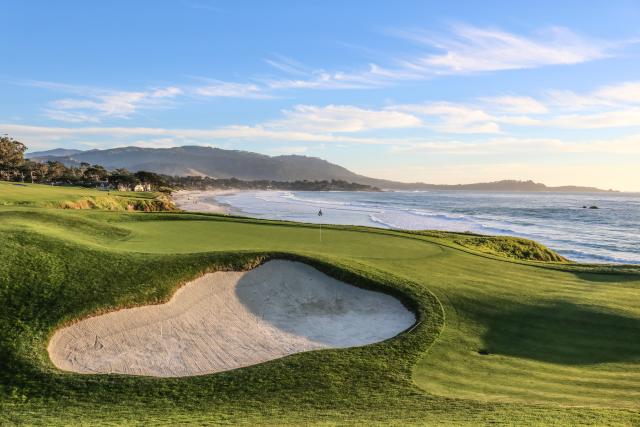 When to Go
With its mild, Mediterranean-like climate, there isn't a bad time to visit Monterey County. Late winter and early spring see some rain, which nourishes the wildflowers that begin appearing around late March. The AT&T Pebble Beach Pro-Am golf tournament, held in early February each year, draws more than 100,000 fans. While the event this year was players only (no spectators) it is anticipated to resume in 2022, so be sure to bookmark your calendar.
On the coast, July, August and early September are the most popular months. Farther inland, in places like Carmel Valley or Salinas Valley, summertime temperatures soar, occasionally to triple digits, turning the landscape golden. One summer event to keep in mind is Monterey Car Week, held each August. Collectors and fans of vintage automobiles descend on the area by the thousands. Locals know that fall brings the loveliest weather all year, when the fog disappears and warm breezes from the interior valleys help keep the evening temperatures enjoyable.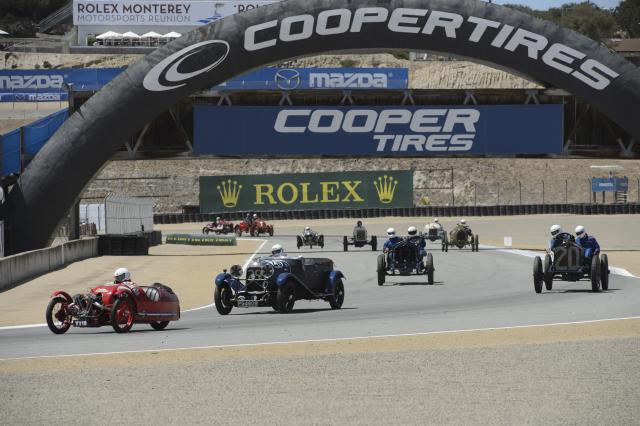 Getting Around
Carmel-by-the-Sea, Pebble Beach and the city of Monterey are less than a 90-minute drive from San Jose International Airport and less than two hours from the airports serving San Francisco and Oakland. There's also limited service into and out of the Monterey Regional Airport on United, Alaska, Allegiant and American airlines with direct flights to and from Dallas, Denver, San Diego, Phoenix, Los Angeles, San Francisco and Las Vegas. If you're driving from San Francisco, Oakland, or San Jose, the most direct route is south on Highway 101. Take the Highway 156 exit to the Monterey Peninsula just north of Prunedale. Monterey Airbus offers shuttle service from San Francisco and San Jose airports, with stops at several destinations in the Monterey Bay area.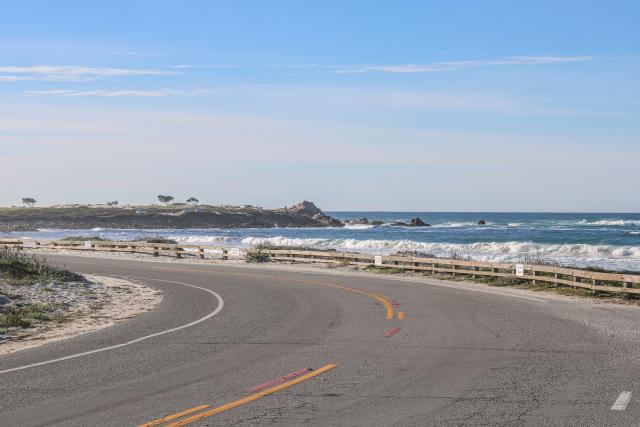 Can't Miss
Come for the wine, art and golf, but don't leave without driving at least part of the spectacular 90-mile Big Sur coastline. While the south end of Highway 1 was damaged in a winter storm, it is anticipated to reopen at the end of April.
The most dramatic views are south of the Bohemian enclave informally known as Big Sur Village, with casual eateries, art galleries and family resorts and campgrounds lining the Big Sur River. Just south of the village, the road climbs to world-class destinations: Post Ranch Inn, Ventana Big Sur resort and iconic Nepenthe restaurant. From there, as you head further south, prepare for a jaw-dropping, if not white-knuckle, drive with opportunities to stop and stroll at stunning state parks and unforgettable vistas. 
Barely 20 miles east of Monterey, the National Steinbeck Center in Salinas draws visitors eager to learn more about the city's most famous son, writer John Steinbeck. Visitors can also have lunch or afternoon tea at the Steinbeck House, the Victorian home where the Nobel- and Pulitzer-winning author of the novels Cannery Row and The Grapes of Wrath was born. About 55 miles east of the Monterey Peninsula is one of the nation's newest national parks, Pinnacles National Park. Perched on the eastern flank of the Salinas Valley, it's a popular destination for hikers, rock-climbers, stargazers and birders hoping to catch a glimpse of the rare and critically endangered California condor.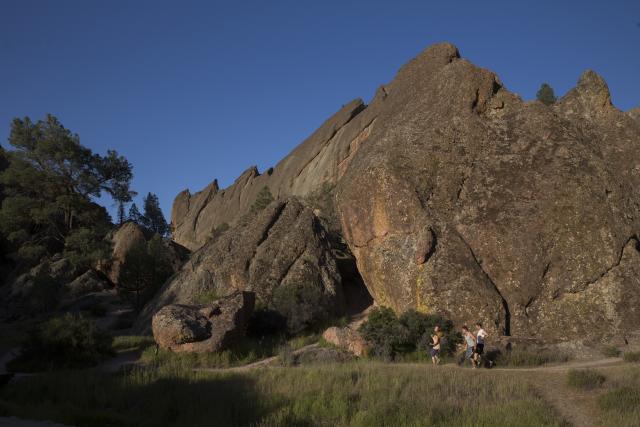 Food and Drink
With so many first-rate restaurants, especially on the Monterey Peninsula and in Carmel Valley, your toughest decisions will be where to dine. Many chefs take pride in noting the provenance of the local ingredients used in their dishes: from artisan cheeses and free-range beef to the lettuce, strawberries and tomatoes grown in "The Salad Bowl of the World," the Salinas Valley. And with more acres of vineyards than the Napa Valley AVA, the Monterey area is a major producer of high-quality California wines. Chardonnay, pinot noir and Riesling grapes grow in the cooler north while cabernet sauvignon, merlot and zinfandel grapes thrive in the warmer south. You'll have no trouble finding a Monterey County wine to pair with any dish.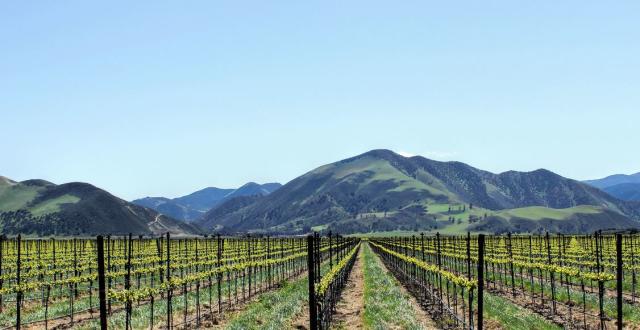 Culture
Monterey's coast has long been a magnet for artists, writers and musicians seeking inspiration from its singular landscape. Photographer Ansel Adams, poet Robinson Jeffers, writer Jack London and artist Salvador Dali are among the notables who've made homes here. Today, the arts continue to flourish. In Big Sur, the Henry Miller Library honors the author of Tropic of Cancer (who settled here in 1944) and serves as a performing arts hub. The library screens films and presents regular concerts, with names such as Philip Glass, Patti Smith, Red Hot Chili Peppers and Father John Misty. In the town of Carmel-by-the-Sea, the Sunset Center, originally built in 1926, has hosted the Carmel Bach Festival since 1935 and has featured Isaac Stern, Marian Anderson, Igor Stravinsky, Duke Ellington and Dave Brubeck. In Monterey, the 1,000-seat Golden Gate Theater, a restored 1926 movie palace, showcases music, films and lectures.
The annual Monterey Jazz Festival takes place at the Monterey County Fair & Event Center each September and lasts for three days. In April, the Pebble Beach Food and Wine event matches hundreds of featured wineries with dozens of celebrity chefs for four days of cooking demos, tastings, luncheons and seminars. In August, Monterey Car Week lures classic-car devotees from around the world, culminating in the Concours d'Elegance, one of the most glamorous events of the year.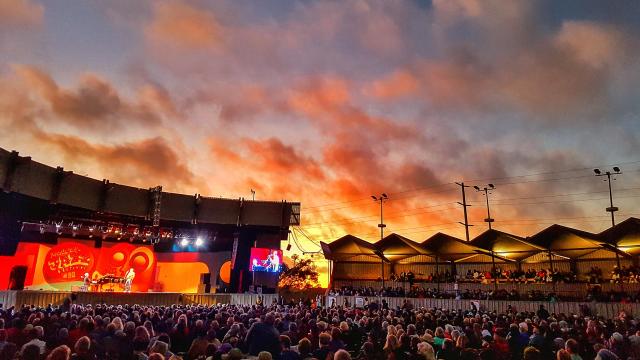 What the Locals Know
With an average temperature of 65 degrees, summer months can seem chilly to some, thanks to the Pacific fog, so be sure to bring an extra layer or two. If you can't take time to drive much of the Big Sur Coast, the area around Carmel provides a good taste of what lies farther south. If you do plan to drive farther south on the coast, try to go on a weekday. Summers see the most traffic, so if possible, go off-season and avoid three-day weekends. Whenever you go, drive carefully and be respectful of nature and other visitors. Plan to take your time and savor every minute.