There's a brand new feathery friend at the Monterey Bay Aquarium! An African black-footed penguin was born in an incubator on August 15th weighing in at just 2.3 ounces. Since then, the baby chick has put on three times its weight and is now on display at the Splash Zone exhibit with its foster parents, Walvis and Boulders.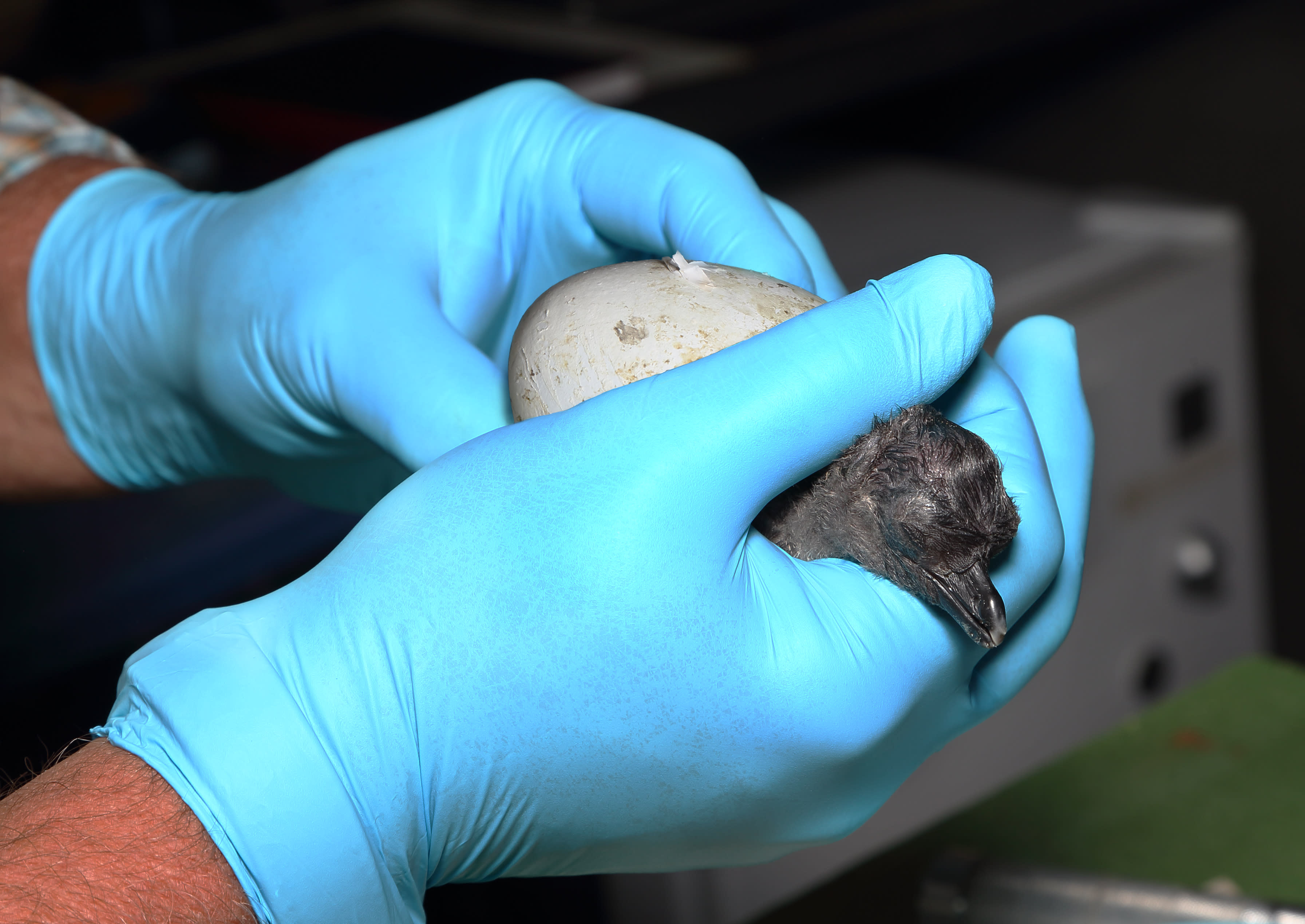 See the aquarium's newest addition for the next three weeks, or until its old enough to leave the nest.  After three months of maturing behind-the-scenes, the sex of the penguin will be determined and a name will be chosen before being back on exhibit.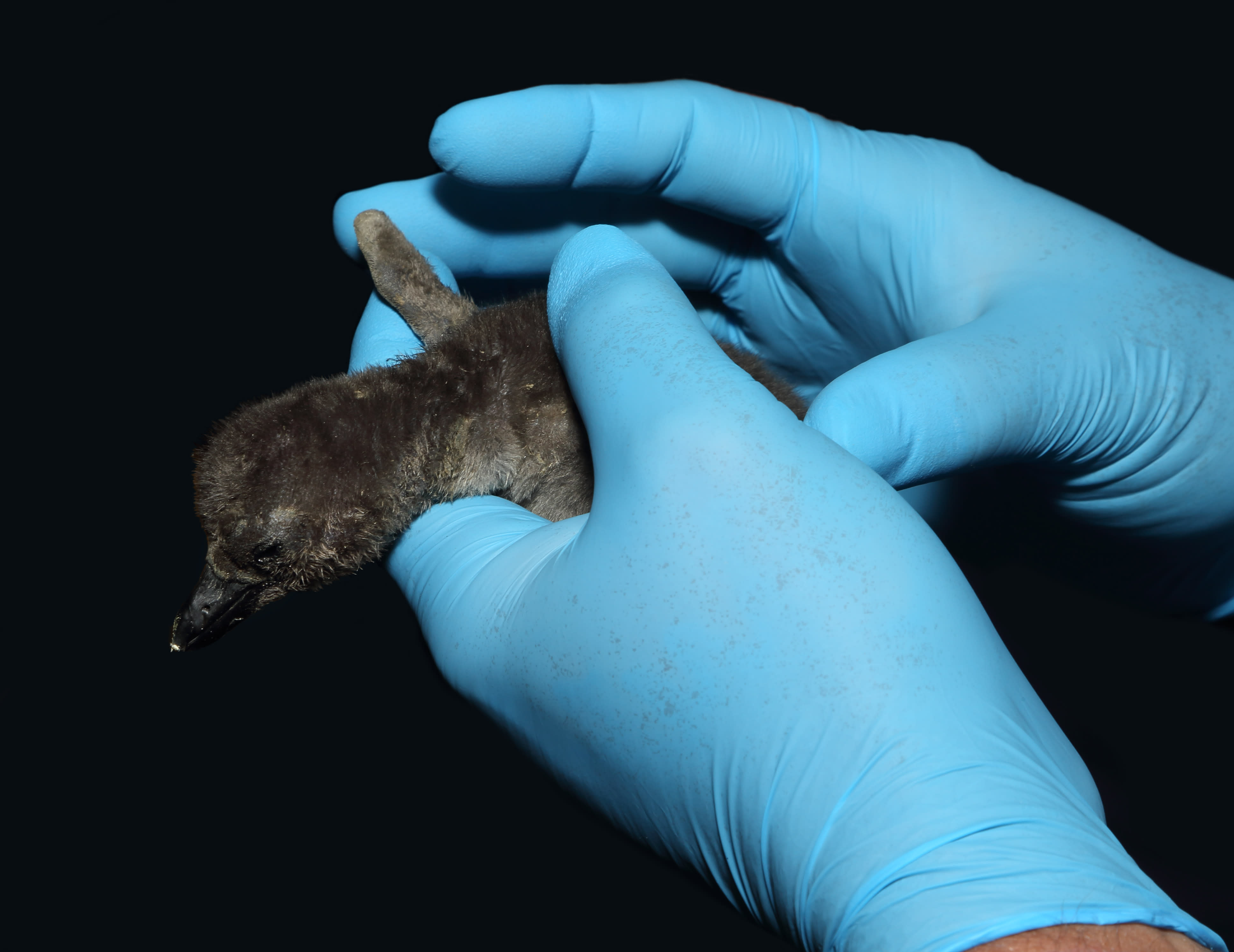 Track the penguin's progression on the Monterey Bay Aquarium's Facebook page.