Whether you're looking for a foodie escape with top celeb chefs, a championship racing event at an iconic raceway or just want to peruse the world's priciest cars, there's an event in Monterey County just for you! Below we have named just a few, please visit our events page for a comprehensive list or click here for a printable list of 2019's marquee events.
So get out your brand new 2019 calendar and plan your next getaway to Monterey County around one of these epic events!
AT&T Pebble Beach Pro-Am
February 4-10, 2019
Kevin Costner, Kenny G, Don Cheadle and Darius Rucker. What does this foursome have in common? All four are among celebrities who have played the AT&T Pebble Beach Pro-Am. This annual golf tournament features an all-star lineup of both pros and celebrities, making it as much fun for serious duffers as it is autograph seekers and star gazers.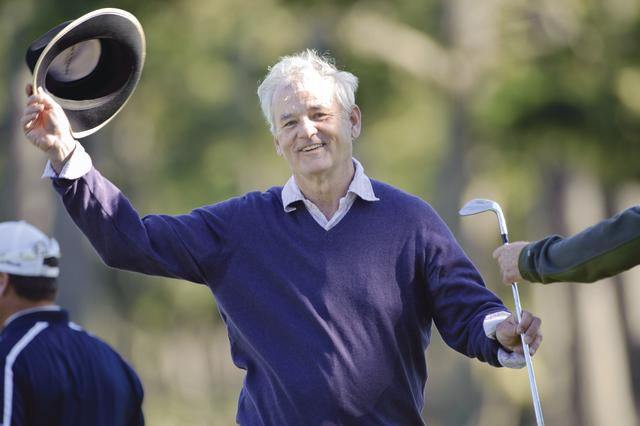 Salinas International Airshow
March 23-24, 2019
Watch jaw-dropping aeronautical acrobatics from the United States Navy Blue Angels, Patriots Jet Team, Metal Mulisha, the Pemberton's Wing Suit Jump and more at the Salinas International Airshow. There will also be military demos, military fly-bys and military/civilian aircraft displays.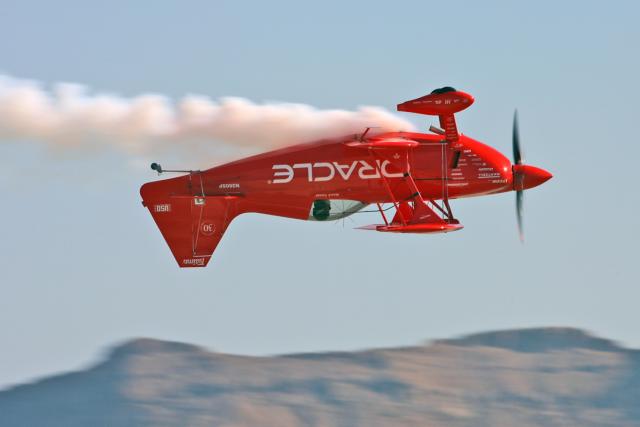 Pacific Grove Good Old Days
April 6-7, 2019
Pacific Grove's Good Old Days is home to the County's largest arts and crafts show, with over 225 art and food vendors in downtown, a parade down Pine Avenue, live entertainment on four stages, old-fashioned games and contests and lots of family fun.
Pebble Beach Food & Wine
April 11-14, 2019
Enjoy four days of the best in food and wine with an epic epicurean event, Pebble Beach Food and Wine. 60 celebrity chefs and 250 wineries assemble at Pebble Beach to bring you the culinary experience of a lifetime. Enjoy lunches, dinners, wine tastings and cooking demonstrations.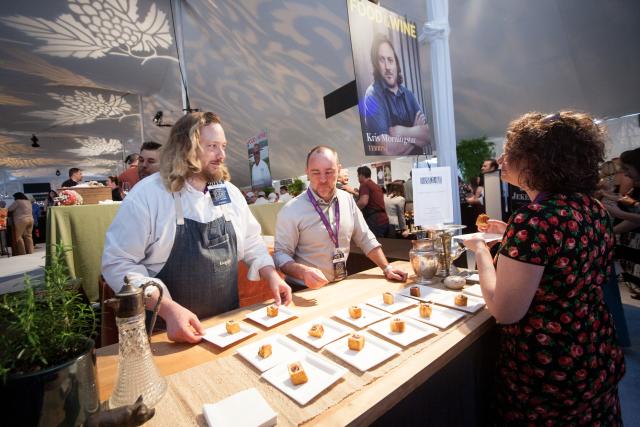 Sea Otter Classic
April 11-14, 2019
Sea Otter Classic is the largest cycling festival and consumer trade show in North America. Over four days, it includes a wide variety of bike races and fun rides for every kind, level and age of rider, an expo with more than 250 exhibitors, club zones, a product demo area, a ride zone, stunt shows and kids activities.
Big Sur International Marathon
April 28, 2019
The Big Sur Marathon is 26.2 miles of the most beautiful coastline in the world - and, for runners, the most challenging. At the Expo, participants in the Marathon will pick up their race bibs, goody bags and check out fitness apparel and equipment.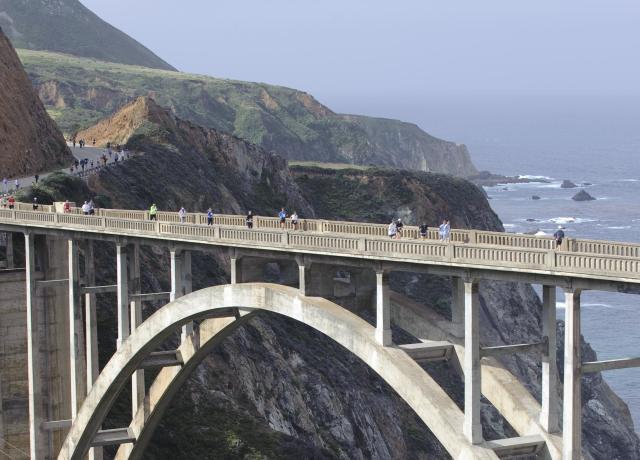 Carmel Art Festival
May 17-19, 2019
Gallery events, lectures, receptions and demonstrations take place at several art galleries during the Carmel Art Festival. There is also a plein-air painting competition where final works are showcased on Mission Street.
Artichoke Festival
June 1-2, 2019
The Artichoke Festival is a commemoration of all things artichoke. The event has artichoke cooking demos, artichoke-themed art, an artichoke parade, artichokes (and other vegetables) for sale at the farmers' market, and of course artichokes prepared in every way imaginable.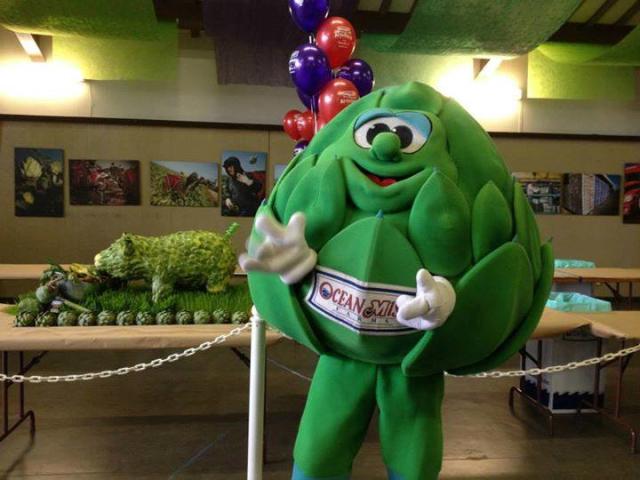 U.S. Open Championship at Pebble Beach
June 10-16, 2019
Pebble Beach Golf Links and the USGA celebrate a Centennial together, when the prestigious U.S. Open Championship returns for a sixth time.
Carmel Bach Festival
July 13-27, 2019
California's oldest music festival, the Carmel Bach Festival, celebrates its 80-year history with 15 days of performances, talks and educational events. As always, the focus is on J.S. Bach and the many composers he influenced, including Handel, Mozart, Beethoven, and more.
California Rodeo Salinas
July 18-21, 2019
Each July, the West comes alive in Salinas with the California Rodeo Salinas at the Salinas Sports Complex. Though the California Rodeo Salinas itself takes place for only four days, surrounding events such as the Rodeo Carnival, the Kiddie Kapers Parade and Cowboy Poetry provide a two-week long warm-up to the main event.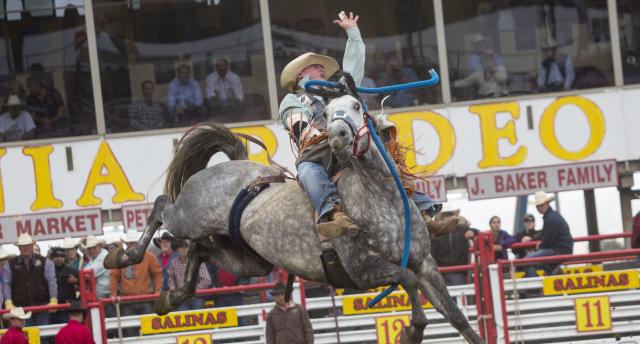 Monterey Car Week
August 9-18, 2019
Classic automobiles take over the Monterey Peninsula during Monterey Car Week and Concours d'Elegance. All over Monterey County, classic cars take to streets, golf courses, parks and the world-renowned Laguna Seca Raceway, surrounding visitors with automobiles from yesteryear.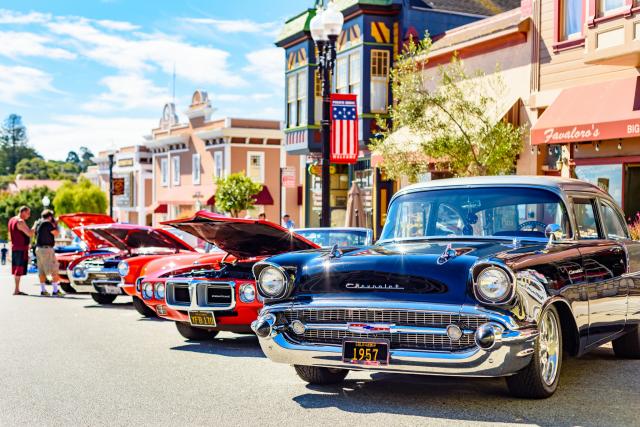 IncyCar Series Championship
September 20-22, 2019
The popular IndyCar Series returns to WeatherTech Raceway Laguna Seca for the first time in 15 years. The iconic course will serve as the site of the series' championship finale.
Monterey Jazz Festival
September 27-29, 2019
The Monterey Jazz Festival attracts all of the top names in jazz, and boasts art exhibits, jazz clinics and seminars. The Festival features over 500 artists performing on eight stages spread over the Monterey County Fair and Event Center.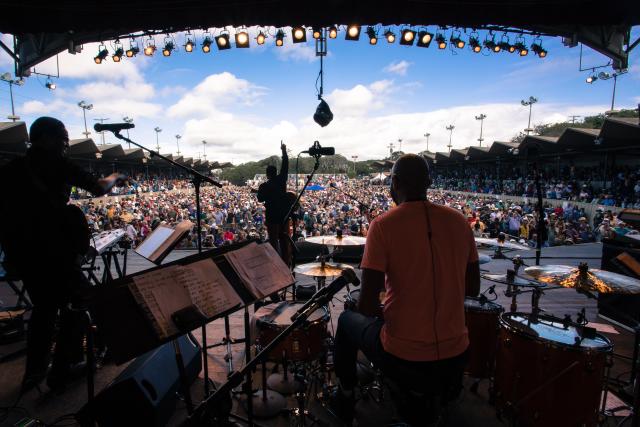 First Night Monterey
December 31, 2019
First Night Monterey celebrates the lively arts scene in Monterey County with its family-friendly celebration of the arts on New Years Eve. Over thirty venues hold concurrent performances and activities for both children and adults, culminating in a convergence on Custom House Plaza to ring in the New Year.