Monterey County is overflowing with Halloween events (and lots of candy)! Get into the spooky spirit with an event suited for grown goblins and tiny scarecrows.
Saturday, October 25
Businesses in downtown Pacific Grove get decked out for the 3rd Annual Downtown PG Trick-or-Treating Extravaganza. Just look for the Halloween ribbons and pumpkins outside participating downtown businesses and enjoy live music, entertainment and lots of treats throughout the day! 10am-4pm. Lighthouse Avenue, Pacific Grove. Free event.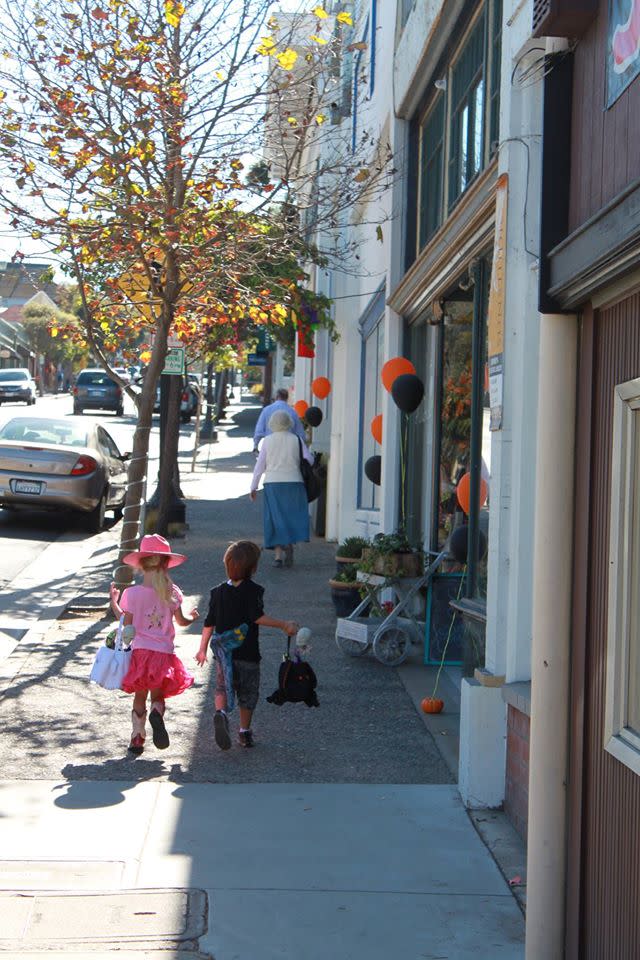 Things get creepy at the Pacific Grove Museum of Natural History today. Science Saturday will be full of all sorts of crawly spiders and snakes sure to give you the heebie-jeebies. Daring tots can hold a live snake, view live spiders, make a spider web, trick-or-treat around the museum and enjoy crafts. 11am-3pm. 165 Forest Avenue, Pacific Grove. Free event.
Did you know the City of Carmel-by-the-Sea was incorporated on Halloween? This year they have decided to spend their 98th birthday in style with a Halloween Parade down Ocean Avenue at 11am. Afterwards head over to the Sunset Center for a $5.00 hot-dog lunch with all the fixin's plus chili, chips, drink, ice cream and birthday cake! 11am. Ocean Avenue, Carmel-by-the-Sea. Free event.
Thursday, October 30
Get into the spooky spirit with a performance of Dracula at the Monterey Peninsula College Theatre running October 30-November 9. William McNulty's daring new adaptation of the classic tale offers a darker and sexier view of Dracula's reign of terror. Thursday-Saturday at 7:30pm and Sunday at 2pm. 980 Fremont, Monterey. $20 in Advance $25 Adult & $22 Senior at Door.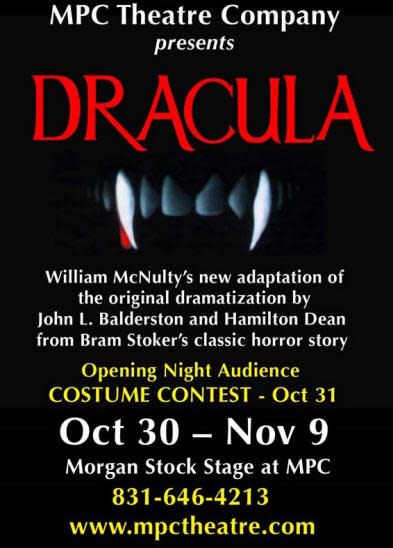 Friday, October 31
Get your trick or treat on at Carmel Plaza! Participating stores with a large pumpkin in the front window offer up goodies for those in costume. 2pm-4pm. Ocean Ave and Mission St., Carmel-by-the-Sea. Free event.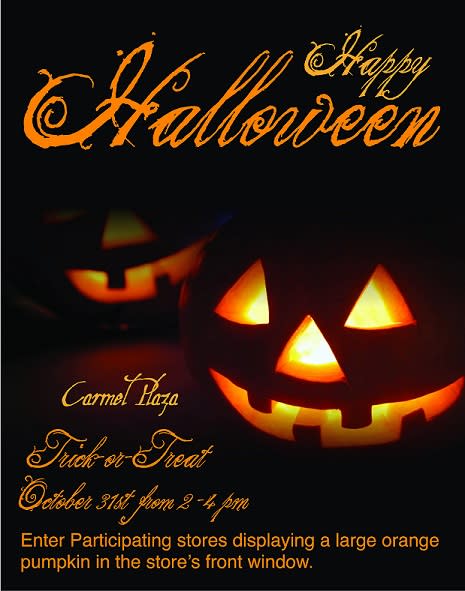 It's pure Pumpkin Pandemonium at the Del Monte Shopping Center this afternoon! This popular family-friendly event offers the ultimate trick-or-treating experience with over 28,000 pieces of candy already ordered! There will also be a special pumpkin patch with free pumpkins while supplies last. 2:30pm-4:30pm. 1410 Del Monte Ctr., Monterey. Free event.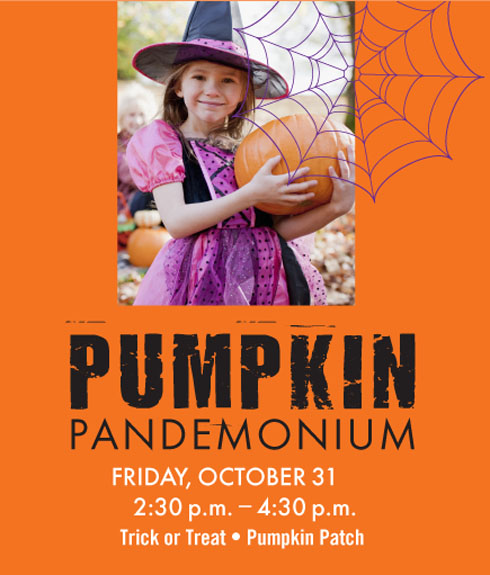 Nepenthe's much anticipated Halloween Bal Masque features live music from Paige Too and Britt Govea. Tickets include all you can eat Ambrosia and veggie burgers. Be sure to come in costume for a chance to win amazing prizes! 6pm-12am. 48510 Highway 1, Big Sur. $36 for adults and $8 for children 12 and under.
Walk the catwalk and don your best Halloween costume at the Halloween Catwalk Costume & Dance Party at Wave Street Studios. You can't go wrong with their sprung dance floor, fine wines, craft beers and costume contest! 7pm-12am. 774 Wave St., Monterey. $25.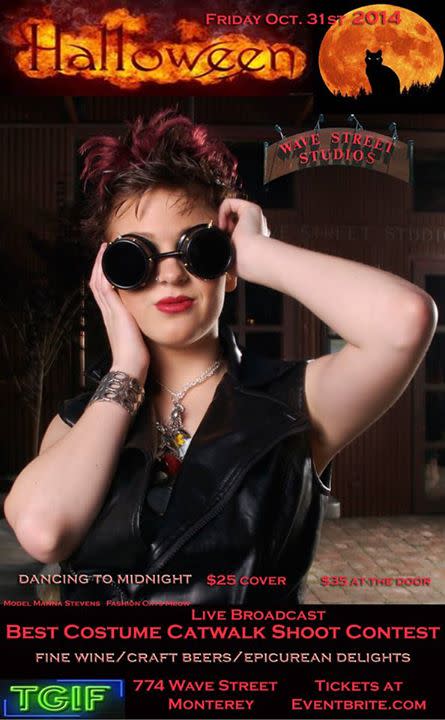 Are you ready to get scared this Halloween? Come to the "Haunted Mirror Maze" at the Monterey Mirror Maze on Cannery Row! October 30-November 1 from 8pm to 10pm. 751 Cannery Row, Monterey. $15.
Fernwood Tavern in Big Sur throws an epic Halloween Costume Party with live music from Sky Country. 10pm. 47200 Highway 1, Big Sur. Free event.
No Halloween costume, no problem! Just dress in black for Cibo Ristorante's Back in Black Halloween Party. This place will be popping with all sorts of fist pumping jams and entertainment. 10pm-1am. 301 Alvarado Street, Monterey. $5.