Click here to view the updated list of Mother's Day Events & Brunches
Score some points with Mom this Mother's Day and pamper her in Monterey County. Perhaps some shopping, spa treatments or a Mother's Day brunch? Here's our round-up of some of the best Mother's Day brunches offered Sunday, May 11, 2014.
Please note that all Mother's Day brunches take place on Sunday, May 11, and prices do not include sales tax or gratuity.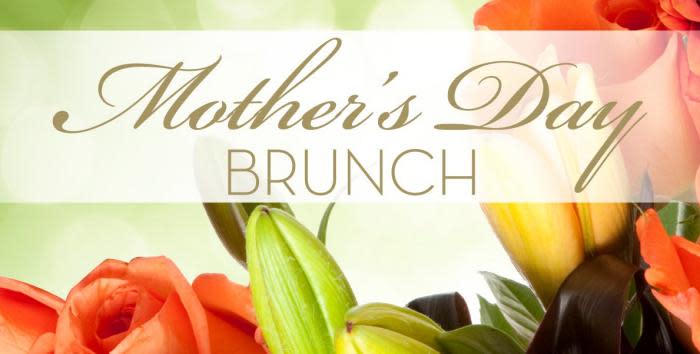 Carmel
Carmel Mission Ranch celebrates dear Mom with one of their stellar Sunday brunches! There will be a carving station, a hot station, fruits, salads and lots of desserts. Brunch is severed 10am-2pm and is $51 for adults and $24 for children ages 4-12. Call 831-625-9040 for reservations.
Aubergine Restaurant at L'Auberge Carmel will host a spectacular brunch for Mother's Day. Enjoy an array of hors d'oeuvres and appetizers while your menu order is prepared for service at your table. Brunch will be served from 11am-2pm and is $110 per person. Call 831-624-8578 to reserve.
In addition to the regular menu, Rio Grill hosts a few special additions honoring Mom. Items include a spring frittata, steak and eggs, pancakes and more. Brunch is served until 3pm. For reservations call 831-625-5436.
Carmel Valley
Edgar's Restaurant will serve up a Mother's Day Brunch buffet from 10am-3pm with all of the classics. The buffet is $50 for adults, $15 for children ages 4-12 and free for those 3 and under. For reservations call 831-620-8910.
Carmel Valley's Bernardus Lodge will feature a Mother's Day brunch showcasing local organic vegetables, naturally raised meats and farmhouse cheeses. The buffet is $75 for adults (13 and up), $32 for children (five to 12) and free for children under 5. Brunch will be served from 11am-3:30pm. Call 888-648-9463 to reserve. 
Bring Mom to Carmel Valley Ranch and bask in the sun while enjoying a farm-to-table brunch. The brunch buffet includes salmon, lamb and more! Brunch runs from 11am-3pm and is $70 for adults, $35 for children ages 5-12 and free to children 5 and under. Call 831-620-6427 for reservations.
Monterey
The Sardine Factory serves a 3-course lunch and dinner menu served from 12pm-8pm for that special Mom in your life. Entrée options include items like prime rib, filet mignon and king salmon for $39 per person. Call 831-373-3775 for reservations.
The C Restaurant at InterContinental The Clement Monterey serves a grand Mother's Day Brunch from 11am-3pm. Guests will dine on a seafood buffet, omelet station, dessert display and more. The buffet is $48 for adults and $19 for children ages 12 and under. Be sure to have Mom wear her best hat to brunch and she could win a $200 Amex gift card! To enter, moms must share a photo of themselves wearing their hat on Facebook or Twitter using hashtag #HatsOfftoMomsICCLEM. Click here for rules. Call 831-375-4500 for reservations.
Jacks Restaurant at the Portola Hotel and Spa celebrates Mom with bottomless mimosas and a delectable Mother's Day Brunch with a salad station, carving station and a dessert buffet. Brunch begins at 11:30am and is $39.95 for adults, $34.95 for seniors and $19.95 for children ages 6-12 and free for children 5 and under. Call 831-649-4805 for reservations.
Monterey Plaza Hotel & Spa has an ocean view Mother's Day Buffet from 10am–3pm in the Monterey Bay Ballroom. Highlights from the menu include Oysters, Eggs Benedict, Belgium Waffles, Roasted New York Strip Loin, Garlic and Rosemary Leg of Lamb, Pennette with Short Ribs and much more. The buffet is $55 for adults and $23 for children ages 5-12. Call 831-646-1700 for reservations.
Tarpy's Roadhouse on Highway 68 celebrates Mom with an unforgettable brunch beginning at 10:30am. The special menu includes items like a lobster and avocado benedict, premium beef, and an array of desserts. Standard menu options will also be available. Brunch is served from 10:30am- 2:30pm. For reservations call 831-647-1444.
Pacific Grove
Pacific Grove brunch favorite Fandango has a diverse menu prepared for their Mother's Day Brunch, including roast leg of lamb Provencal, honey glazed baked ham, eggs Benedict Florentine and more. The buffet is $36.75 for adults (12 and over) and $18.75 for children under 12 from 11:30am-2:30pm. Call 831-372-3456 to reserve.
Pebble Beach
Pebble Beach's Stillwater Bar & Grill will honor Mom with a delightful Mother's Day Grand Brunch Buffet. The special buffet will highlight items including a carving station, omelet station, chilled seafood, desserts and a special kid's buffet. The brunch buffet will run 10am-3pm. For reservations call 831-625-8524.
Seaside
Seaside's Bayonet and Black Horse golf course will host a Mother's Day Champagne Buffet available from 11am-3pm. The buffet includes an omelet station, carving station, desserts and much more. The brunch will also include mimosas and champagne for those 21 and older. Enjoy spectacular views of the golf course and Monterey Bay while you dine. The cost is $31.95 for adults 13 and over, $14.95 for children ages six to 12 and free for children five and under. Call 831-899-5954 to reserve.