PacRep's announces its annual New Year's Eve Party and limited-run of PacRep's NEW Boogie Wonderland Tribute Concert.  Evening concerts are scheduled for December 29, 30, Jan 5, 6, & 7, at 7:30 PM. Sunday matinees are scheduled on January 1 and January 8 at 2 PM. New Year's Eve festivities begin at 8:30 PM on Saturday, December 31st, and include desserts, wine, champagne, party favors and dancing on the Golden Bough stage.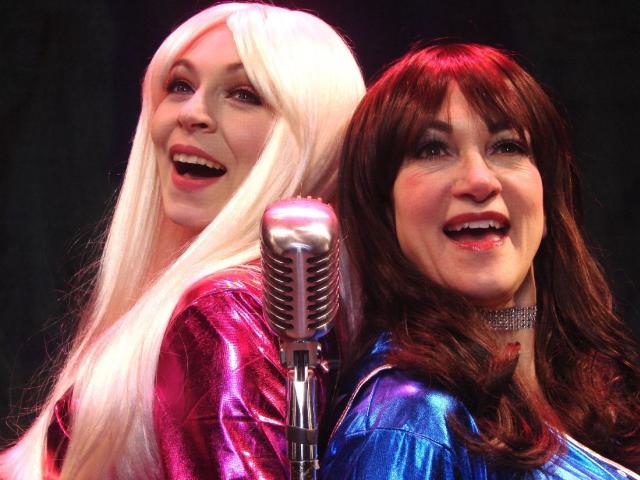 PacRep's Boogie Wonderland Tribute Concert at the Golden Bough Playhouse will feature classic disco hits from ABBA to the Bee Gees to Donna Summers and beyond!  Audiences are encouraged to boogie in the aisles as the Golden Bough grooves the night away to songs like YMCA, Stayin' Alive, Play that Funky Music, I Will Survive and more! PacRep favorites Davitt Felder, Lydia Lyons, David Schulz, Charmaigne Scott, Daniel Simpson, Scott McQuiston, Stephanie Bloch, and Noah Reeves - with the return of Peter Waldman on guitar and vocals, and musical director Don Dally on lead guitar and violin!
Regular concert ticket prices range from $8 - $42. New Year's Eve party tickets (including all refreshments) are $75. Ticket purchases can be charged by phone by calling the box office at (831) 622-0100 or in-person at the Golden Bough Playhouse on Monte Verde Street between 8th and 9th Avenues, Carmel-by-the-Sea, Tuesday through Saturday, 11 a.m. – 4 p.m.  Tickets and information are also available online at www.pacrep.org.