September is California Wine Month, and in Monterey County, it's the time of the second summer. The harvest season is in full swing, and the vineyards are alive with color after the fog has lifted. Did you know that Monterey has one of the longest growing seasons thanks to the chilled marine air from Monterey Bay, which produces fruit that is vibrantly ripened and bursting with dynamic flavors? From Salinas Valley to Carmel-by-the-Sea, there is a plethora of wineries and tasting rooms to explore in the region.
Wine Events
During the months of September and October, Monterey County hosts a variety of lively events centered around wine. This year is no different, with September offering an abundance of exciting harvest season gatherings and parties that you won't want to miss.
Harvest Season Kick-Off Party at Rustique Wines, September 15 - Dive headfirst into the harvest season featuring a high-energy concert with Boot Juice.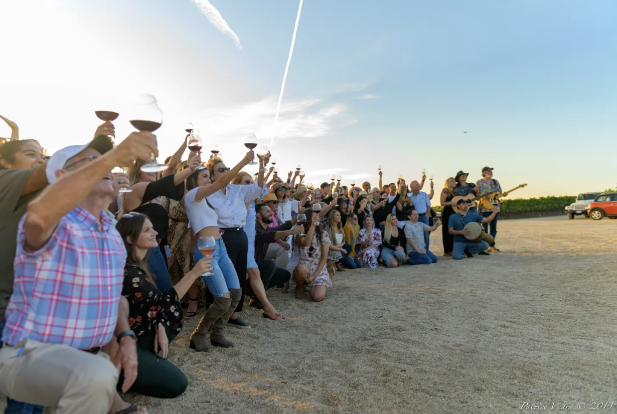 Harvest Party at Albatross Ridge Estate, September 16 - Your ticket includes shuttle service, live music, a delectable BBQ, and the finest Albatross Ridge Estate Wines.
Wine Country Harvest Festival at Folktale Winery, September 17  - This inaugural festival promises to be an unforgettable evening for friends and family with outstanding cuisine, exceptional wines, entertaining games, and live music performed by multiple artists in the Wine Garden.
Wine Club Fall Pick-Up Party- at Joyce Winery, September 24 - Join Joyce Winery in celebrating the arrival of the 2023 Harvest alongside the Autumn Wine Club Release. The Kleindfeldt Family BBQ will tantalize your taste buds, perfectly complementing their fresh fall releases, which include the all-new 2021 Russell Joyce Escolle Chardonnay & 2023 Tondre Grapefield Pinot Noir.
Art Show at Odonata Winery, September 30 - October 1 and October 7 - 8 - Experience the artistic side of Odonata Winery. Feel free to pack a picnic and enjoy the serene country atmosphere along with their delightful wines.
Wineries, Tasting Rooms and Wine Tours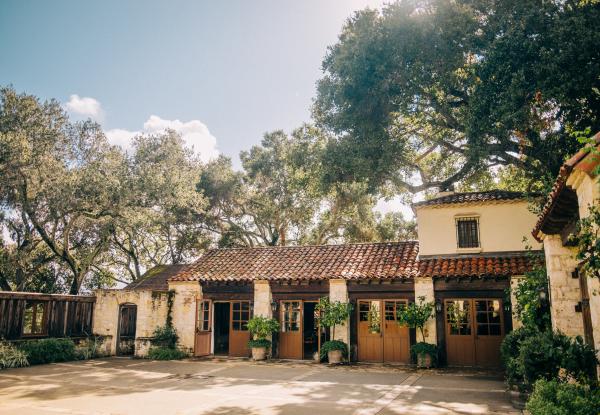 Holman Ranch Vineyards - This exciting journey begins with an exhilarating ATV ride through their upper vineyards, treating you to breathtaking views of the rarely accessible Santa Lucia Highlands. You'll also have the chance to explore their wine caves and dive into the captivating history of Carmel Valley. The whole experience lasts around 1.5 hours and concludes with a delightful tasting of five exceptional wines.
Fun Fact: Carmel Valley, CA enjoys 300 sunny days, perfect for pool fun! Holman Ranch boasts the area's first pool, renovated in 2021. Combine pool days with wine tastings in the property's caves and rounds of bocce.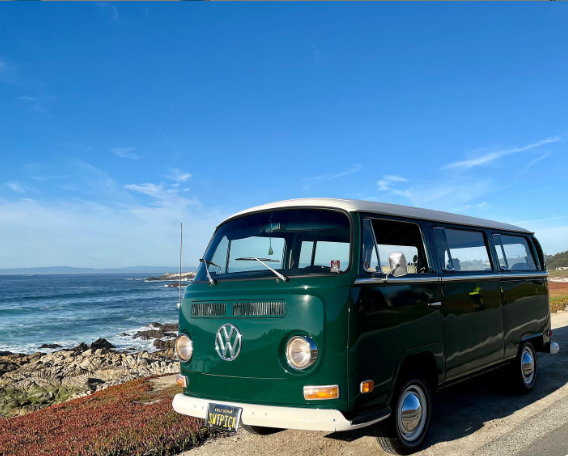 Kombi Tours - Have you ever wondered what it is like to take a tour on an old-school 1970 Volkswagen bus, affectionately called "The Sweet Pickle"? Now you can with Kombi Tours! With its limited space for up to 6 passengers, it is the perfect intimate experience to explore the different wineries and breweries on the Monterey Peninsula and Carmel Valley! And don't forget to indulge in the complimentary charcuterie board onboard. The Sweet Pickle is also available for private custom tours and special events.
Ag Venture Tours - Looking for a fun and educational experience that combines wine tasting, sightseeing, and agriculture? Ag Venture Tours offer half-day van or walking tours, as well as full-day tours for groups of up to 12. If you're interested in more wine tour options, Monterey Guided Wine Tours has you covered with their "Wine Tour for Two" and "Wine Connoisseur's Package." And for an exclusive behind-the-scenes look at wineries, vineyards, and tasting rooms, consider booking a tour with Behind the Scenes Wine Tours. You might even get to meet the owners and winemakers!
Must-Try Local Wine Producers
While not every wine producer in the county hosts events in September, you can still celebrate by paying a visit to the various vineyards and wineries in the region.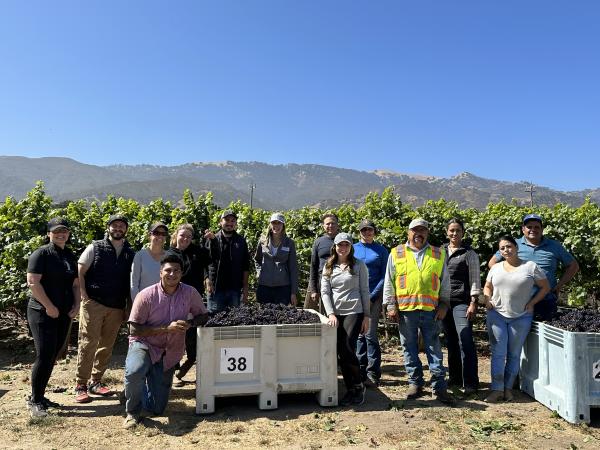 Scheid Vineyards - Marta Kraftzeck of Scheid Vineyards is a wine industry veteran with more than 30 years of experience. As the first female winemaker in Monterey County, Kraftzeck brings her worldliness and knowledge of the best fruit to every bottle, which is made in Scheid's state-of-the-art wine-producing facility. This facility has a crushing capacity of 30,000 tons. Scheid also has tasting rooms open to the public, including one in Carmel-by-the-Sea and another in Greenfield.
Parsonage Vineyards - Just down the road, Parsonage Vineyards allows for premium flights of five wines or reserve flights of three.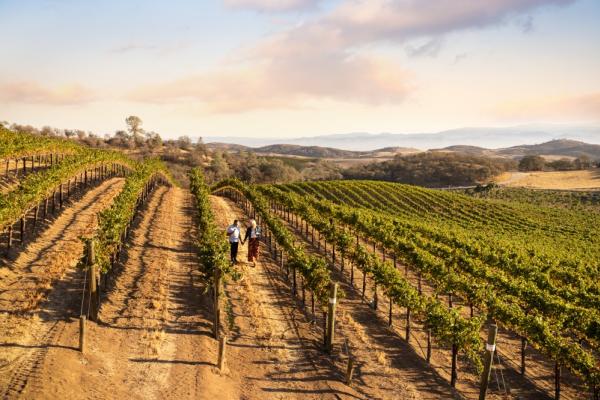 Chalone Vineyard - As Monterey County's first vineyard, Chalone Vineyard grows and bottles everything at its estate which is in Soledad near Pinnacles National Park. Their focus is on Chardonnay and Pinot Noir, but they also produce limited amounts of Pinot Blanc, Chenin Blanc, and Syrah.
Pierce Ranch Vineyards - Pierce Ranch Vineyards tasting room is another great stop—housed on Cannery Row. Here guests can taste everything from their port to Albarino.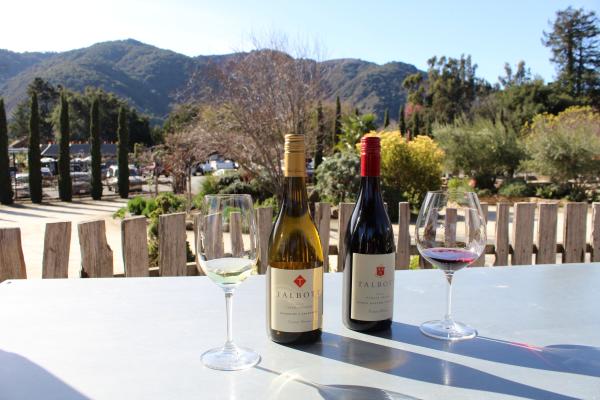 Talbott Vineyards - Talbott Vineyards has a popular tasting room. Enjoy its Sleepy Hollow Chardonnay or Pinot Noir as well as the fun motorcycle museum run by the owner.
A Taste of Monterey - This regional wine market and bistro is a must see when in Cannery Row, Monterey. Discover the culinary delights of Monterey Wine Country and take in the magnificent ocean's edge location while sampling locally sourced wine and food. An entire wall of windows overlooks the majestic Monterey Bay, providing a stunning backdrop view for a wine tasting and/or dining adventure. Housed in a renovated circa 1918 sardine cannery and showcases over 95 Monterey County wineries, A Taste of Monterey is truly a gem!
Sustainability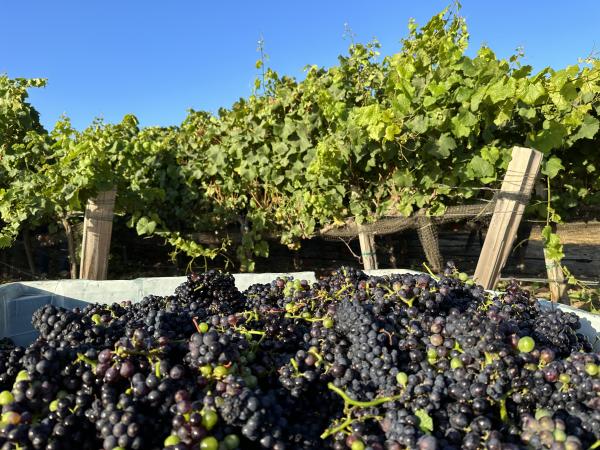 Monterey County works hard to make our communities the very best places to live and to visit; support healthy lifestyles, create jobs, and surround ourselves with a thriving environment for years to come. We understand the responsibility we must manage our resources and ensure harmony between all aspects. Our viticulture industry understands this responsibility and works day to day to ensure they are using the most effective practices for sustainability. Vineyards such as Di Tierra Vineyards and McIntyre Vineyards are sustainability in practice certified along with Scheid Family Wines which has 4,000 acres of sustainability-certified vineyards and a wind turbine to assist with their commitment to sustainability.
No matter where you go in Monterey County during the month of September, you're sure to stumble upon an impressive vineyard or winery—and the perfect spot to celebrate California Wine Month. So, book a private tour, grab a ticket for a wine harvest event, or simply sip some wine alfresco while listening to live music.