Cheers to the Monterey Beer Festival that is turning 18 years old this year! The 18th Annual Monterey Beer Festival on Saturday, July 6, 2019 will be held at the beautiful Monterey County Fair & Event Center in a totally fun relaxed party atmosphere. Both locals and visitors can take a fun "beer-cation" and celebrate the 4th of July weekend at the Monterey Beer Festival. 
The Jade Lounge is the Festival's Presenting Sponsor this year and its Festival After Party Site. The Jade Lounge is a brand-new live music and comedy venue (under new ownership of the former Planet Gemini across the street from the Fairgrounds) 
'The All In' band and 'Fredo on the Radio Emcee' will provide outstanding entertainment throughout the afternoon at the Monterey Beer Festival on the Taylor Farms Stage while everyone enjoys a great selection of brews and food!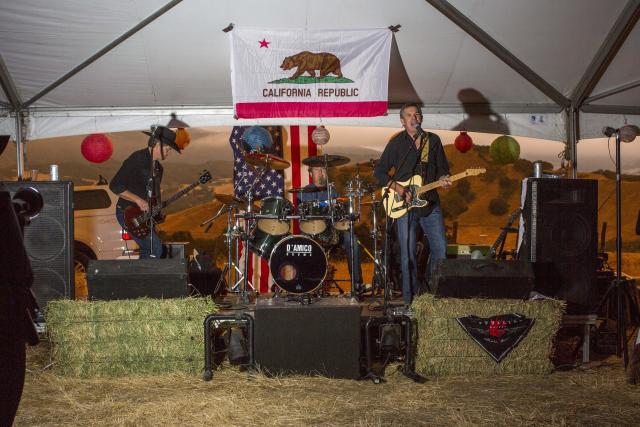 Bring your friends, spouse, significant other, cousins or just make some new friends at this friendly fun festival! It's a not-to-be-missed event for anyone 21 and over!
Enjoy outstanding beer from around the world from a souvenir Monterey Beer Festival tasting pilsner included with admission. The festival will provide hundreds of beers to sample plus a variety of yummy food to pair with beers from dozens of breweries.  There will also be special VIP ticket holder benefits including donut pairing, complimentary small bites, giveaways and more!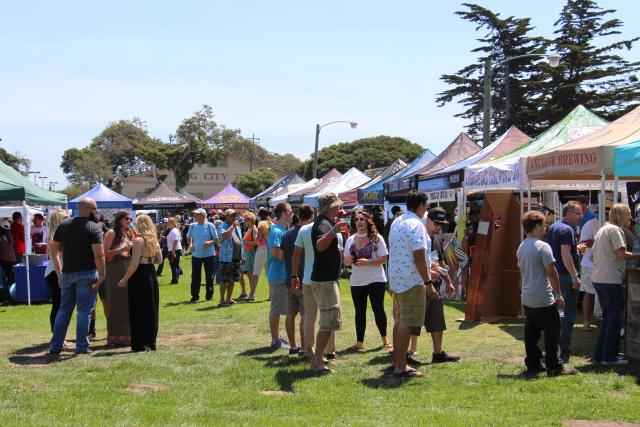 About The All In Band
Some bands were born on the Bayou…but the All In Band was, in many ways, born around the fields of Salinas, California. The All In will be performing all afternoon at the 18th Annual Monterey Beer Festival   Festival goers are in for a fun musical treat to accompany their brews!   
What makes the All In Band unique, along with their talent and a shared longtime love of music, is that all three band members are working as executives in the Ag industry in Salinas.   Drew McDonald is Vice President of Food Safety and Quality at Taylor Farms, David "Coon" Offerdahl is the Director of Ag Engineering for Taylor Farms, and Brian Jameson is the Executive Vice President of Global Supply Chain for Caveman Foods.
The All In is a Monterey-based 3-piece power trio band with a diverse playlist that has something for everyone. Just a few of the artists they cover include Credence Clearwater Revival, Kings of Leon, AC/DC, Rolling Stones, ZZ Top, Beatles, The Grateful Dead, Zach Brown, Hank Williams, Black Keys, Black Crows, Coldplay and so many more. The All In loves requests, inspires crowd participation and keeps the dancers moving, typically with a drink in their hand.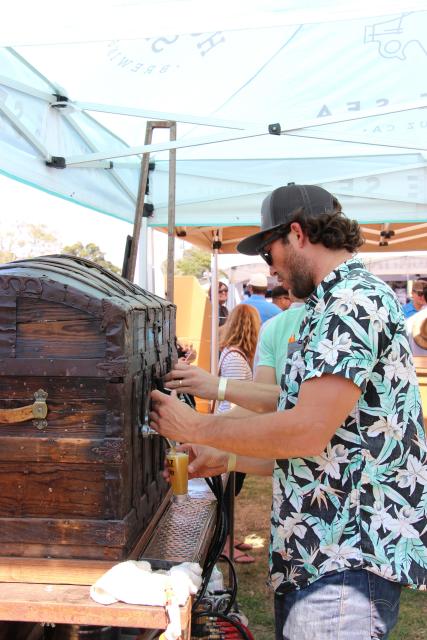 Festival At a Glance
When: The Monterey Beer Festival will be held on Saturday, July 6, 2019 from 12:30 p.m. - 5:00 p.m. VIP Ticket Holders can enter at 11:30 a.m. 
Where: Monterey County Fair & Event Center, 2004 Fairground Road, Monterey, CA 93940 (enter Gate 5), 831-372-5863
Tickets: Tickets are available in the online store at www.montereybeerfestival.com. All ticket holders will receive a Monterey Beer Festival souvenir beer pilsner glass. 

General Admission Presale Price (through July 5, 2019) is $45 or $50 at the gate. 
VIP with 11:30 am early admission Presale Price (through July 5, 2019) is $70 or $80 at the gate.
VIP Ticket holders will have VIP Area In and Out privileges and private restrooms, complimentary small bites, donut pairing and a fun swag bag!
Designated Driver Admission Price is $20 brings someone there for the fun but not the alcohol to get you home safely.  The Monterey Beer Festival encourages all patrons to drink responsibly.

Parking: $10 on site or nearby on Fairground Road.

**All ticket holders must be 21 and over and show a current ID. Buy your tickets early and enjoy a great discount!