Looking to explore arts and culture in Monterey County? Home to museums, galleries, performing arts venues, and so much more, Monterey County boasts a vibrant art scene that is not to be missed!
Much of this amazing local arts and culture scene is owed to the Arts Council for Monterey County (Arts4MC). The mission of the Arts Council is to improve the quality of life for visitors and locals alike in the Monterey County region through the arts.
The Council was created in 1982 with the support of Ansel Adams as part of a nationwide movement powered by the National Endowment for the Arts, "to develop and assist art and cultural programs, and to promote the employment of artists within the county." 
Over the years, the Arts Council has strengthened the capacity of all arts organizations and cultural groups to more effectively serve the community. Explore some highlights from their recommended Cultural Road Trip for your next special Monterey getaway!
BIG SUR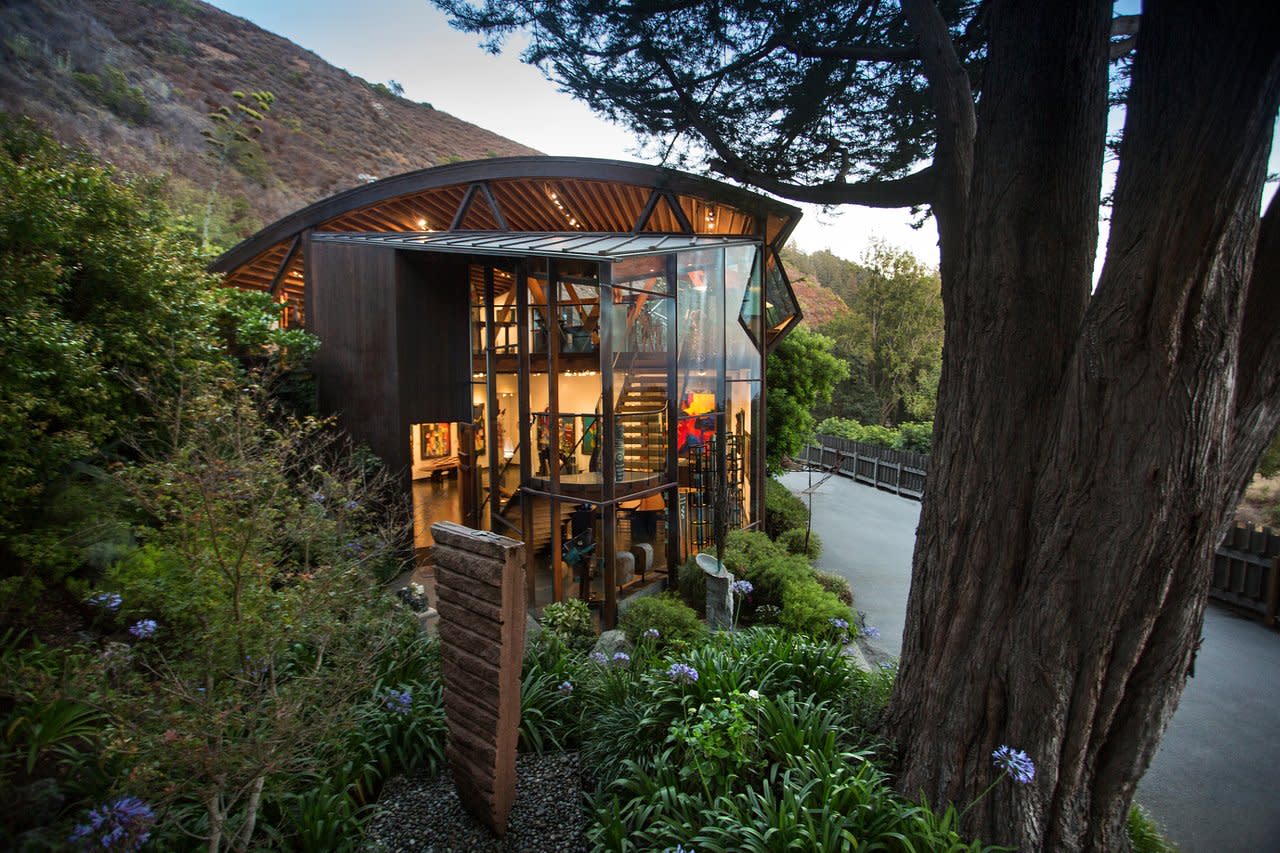 Open to all ages, the Hawthorne Gallery is a comparatively new landmark on the Big Sur coastline that represents the artwork of the multi-talented, local Hawthorne family as well as the work of selected outstanding artists across the country.
Nearby, The Phoenix Shop at the famous Nepenthe in Big Sur is a unique gift shop featuring exceptional merchandise from around the world as well as from local artisans. Come see for yourself!
CARMEL-BY-THE-SEA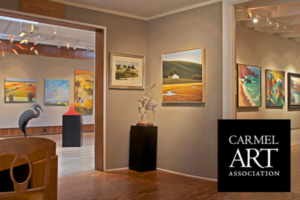 Next stop is Carmel-by-the-Sea! Take a peek inside The Carmel Art Association's Gallery. Founded in 1927, Carmel's oldest gallery features the work of more than 100 professional local artists, and is dedicated to presenting only the finest work for sale by artists living on the Monterey Peninsula. The Carmel Art Association displays a wide variety of styles and media, and changes its exhibitions every month so there is always something new to discover! 
A short walk from Ocean Avenue in Carmel-by-the-Sea is The Center For Photographic Art CPA's gallery, which features the finest works of contemporary photography. Founded in 1967, they remain the second oldest members' photography gallery space in the country. In addition, CPA also offers the unique PIE Labs (Photography + Ideas + Experience) creativity program. Learn more on their website! 
For those young artists out there, the Carmel Youth Center is a must. As a youth development organization, the CYC provides services and leadership to meet the emerging needs of young people and their families in the Monterey County community, so all young people acquire the skills, self-confidence, and opportunities to realize their full potential as creatives! Daily drop-ins are available at a rate of $30 per day or $15 for a half-day (under 5 hours). Get in touch with this amazing organization for more information.  
CARMEL VALLEY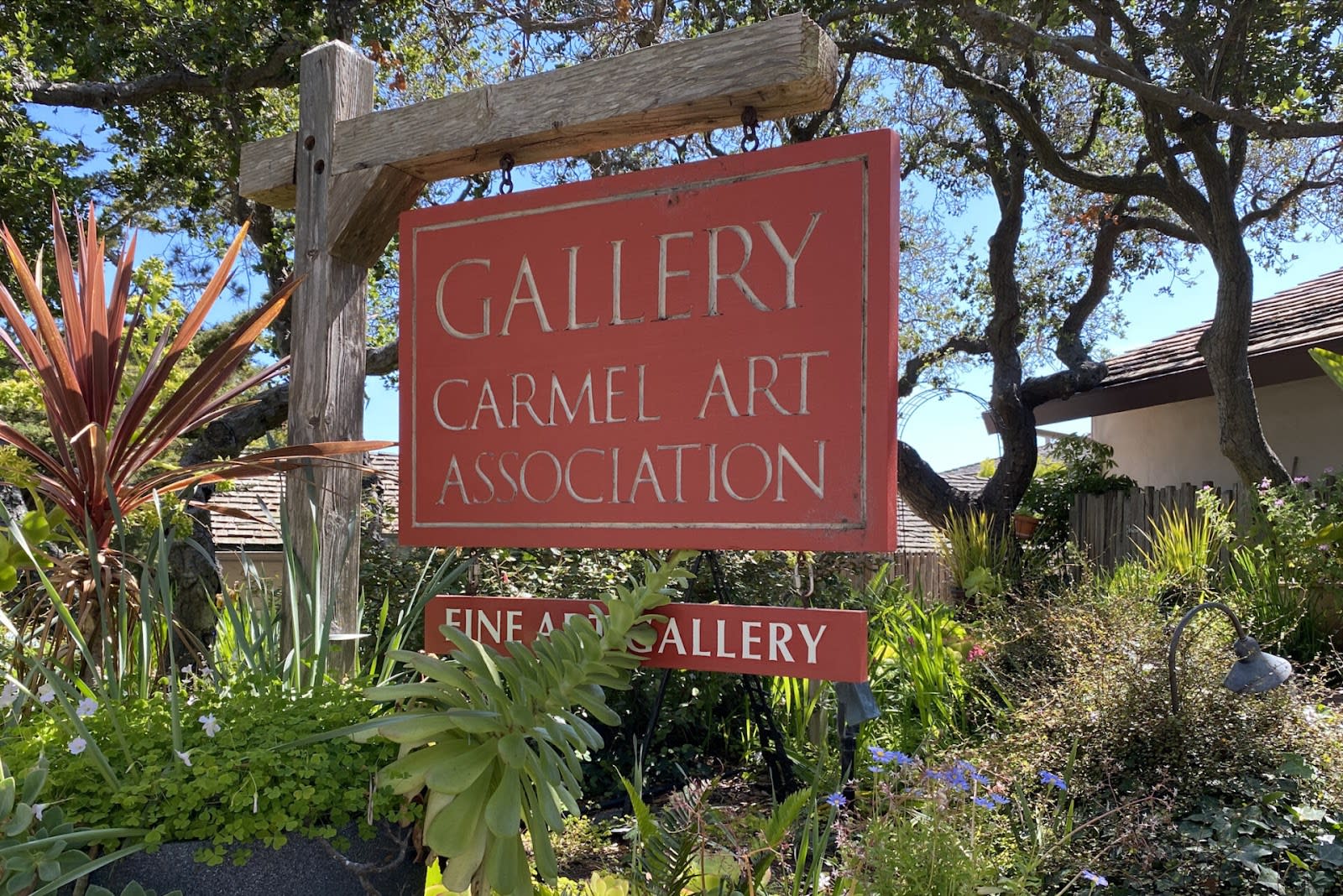 As you head inland, Carmel Valley Art Association (CVAA) promotes local art and artists—it's the heart of our vision and purpose. CVAA's recent transition to non-profit 501(c)(3) status enables us to expand both volunteer and grant-based resources, which serves to further our reach and support of this community of local artisans.
MONTEREY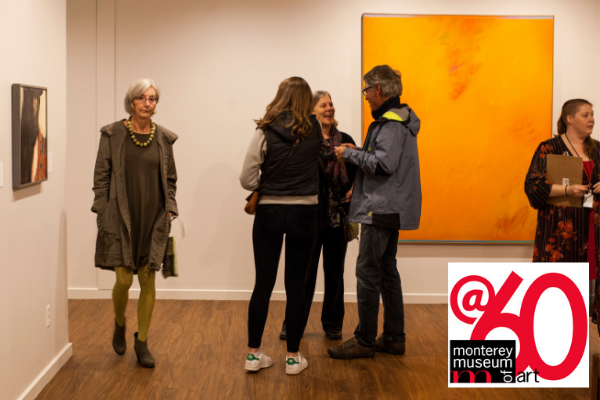 The Monterey Museum of Art is open daily from 11 a.m. to 5 p.m. except for Wednesdays. Located across from historic Colton Hall in Old Monterey, the museum features galleries devoted to exhibitions of California painting, photography, design and contemporary art. Explore their rotating exhibits and upcoming programs and events. 
Play Full Ground supports everyone's creative journey to discover their full potential and inspires the community through customized creativity workshops, unique designs and products, and community events. General hours are Thursday through Saturday from 2 to 5 p.m. Private workshops and visits can be arranged via email at hello@playfullground.com.
The Lyceum of Monterey County inspires a lifelong love of learning through enrichment programs for kids and adults alike. They have been offering educational programs to the local community since 1960 and are one of Monterey County's oldest non-profits. 
MY Museum provides an environment where curiosity and creativity flourish, while both children and adults discover the thrill of lifelong learning. Visiting hours are Tuesday through Saturday from 10 a.m. to 5 p.m. and Sunday from 12 to 5 p.m. The museum is closed on Mondays.
Youth Arts Collective (YAC) is a nonprofit, after-school art studio and mentorship program for high school and college artists. Open hours are Monday through Friday from 3 to 7 p.m. and Saturday from 12 to 4 p.m. YAC gallery exhibits work from 60 young artists and their six mentors.
PACIFIC GROVE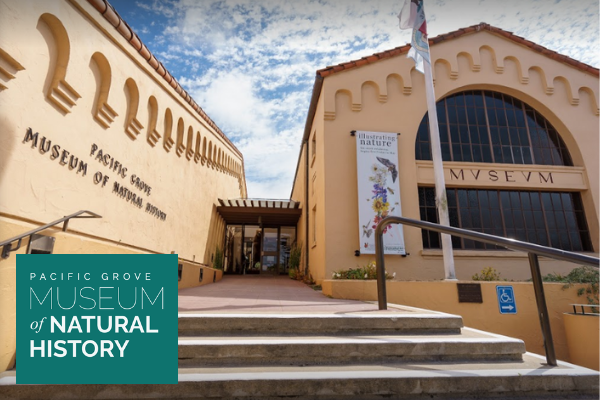 Pacific Grove Museum of Natural History opened in 1883, the same year as did the Brooklyn Bridge, making it one of the country's oldest of its kind. But its deep diversity of unique Central Coast creatures, pioneering science and interactivity make it as current as ever.
The purpose of the Pacific Grove Art Center is to cultivate the arts within the Monterey area by providing creative experiences that inspire and engage us, touch our hearts, challenge our minds and enrich our lives. There are four exhibit galleries: Nadine Annand, David Henry Gill, Elmarie Dyke and Louise Cardeiro Boyer. Exhibits change every other month celebrated with a First Friday Gala Opening. A variety of art forms are featured, including painting, photography, sculpture, encaustic, fabric arts, mixed media and more.
SAND CITY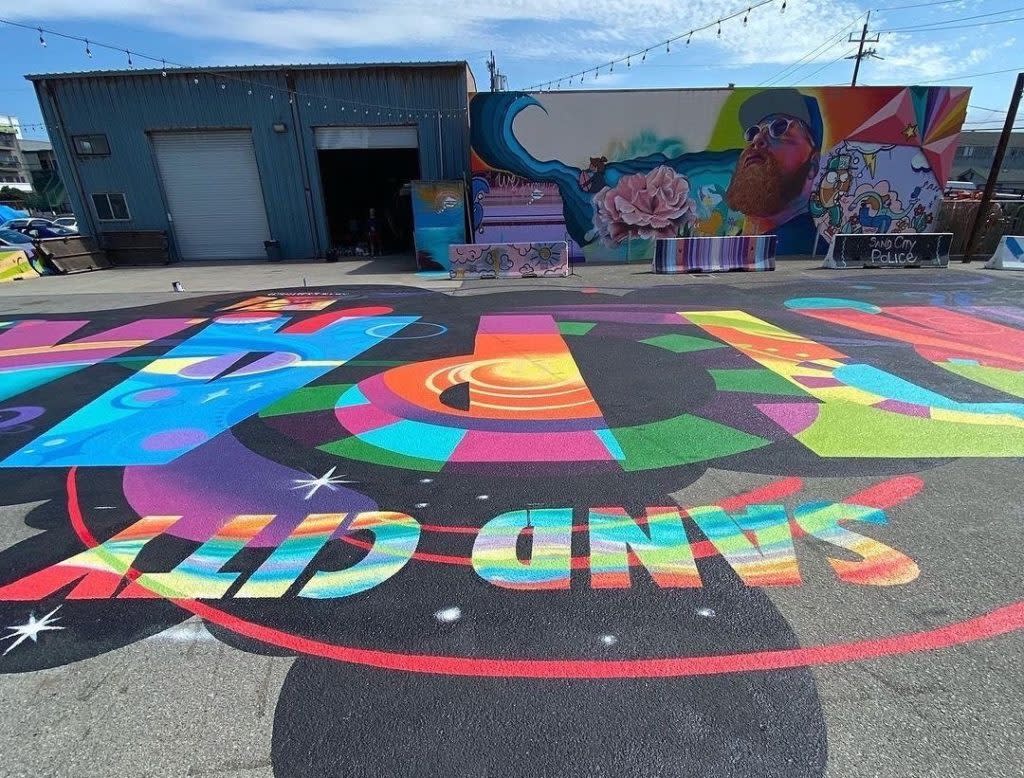 The Sand City Art Committee supports working artists on the Monterey Peninsula, producing city-sponsored art & events. This non-profit is fully dedicated to enriching the community through dynamic artistic collaborations and educational outreach. They provide a platform for artists to showcase their work in an environment that encourages the highest caliber of their honest expression.
SEASIDE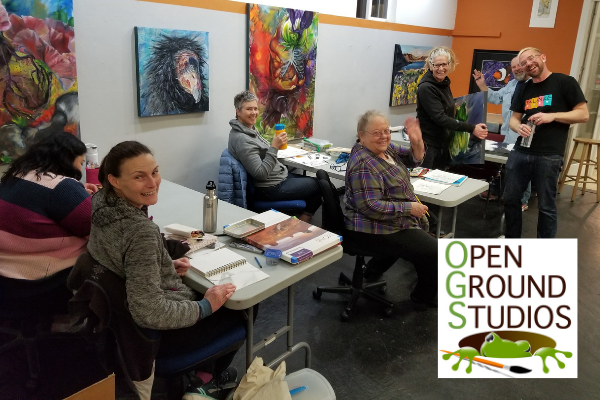 Open Ground Studios (OGS) is an artists' collective, gallery and fine art school that champions learning, practice and connection through the visual arts for professionals and creative adults. Seventeen local artists enjoy the shared economy of working under the same roof which is designed to leverage inspiration, dedication, mentorship and excellence for the community. OGS offers private lessons with professional artists, workshops and on-going classes in drawing, painting, printmaking, book arts and more!
Palenke Arts is a new multicultural arts organization in Seaside whose mission is to educate, inspire and transform the community through the arts. They are creating a vibrant and inclusive multicultural arts center, offering low and no-cost classes, workshops and events for the community
The Weston Collective is committed to the preservation of black and white film photography on the central coast of California through photographic mentorships, exhibitions, and the Weston Scholarship. Check out the website for darkroom and studio rentals, as well as special events and classes.
MARINA
SpectorDance was founded in 1997 by artistic director Fran Spector Atkins. With generous community support, SpectorDance has established a school, a company, SpectorDance On-Site, the Choreographers Showcase, the Sadie Rose Residency Program and the Monterey Ocean Arts Festival. All of the programs are housed in or administered from a state-of-the-art studio and performance venue. The company presents original multidisciplinary performances using a signature style that blends music, spoken word, and visual media with dance to explore social issues and themes that are relevant to our community.
The World Theater at CSU Monterey Bay is open Monday through Friday from 9 a.m. to 4 p.m. The venue houses a professional live entertainment program, campus events and student productions, and concerts by local community groups. It is an intimate theater with 446 seats. Come tour the theater to learn more about its history, as well as some fun facts about the campus. Tours run about 20 to 30 minutes. You must schedule ahead of time by calling (831) 582-4580. We look forward to seeing you at the World Theater!
SALINAS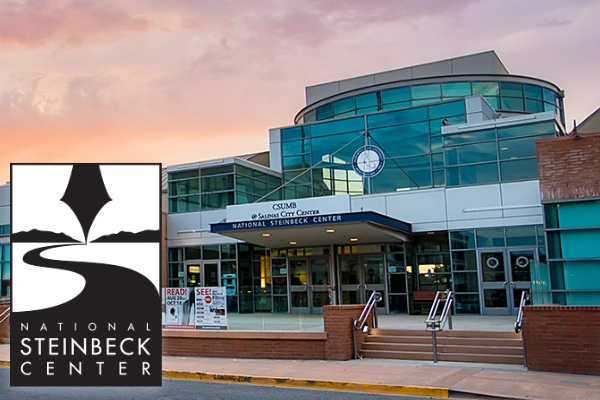 Open seven days a week year-round, the National Steinbeck Center is an essential part of any visit to the Monterey County area. Stop by between 10 a.m. and 5 p.m. to get an inside look into the life and works of John Steinbeck.
Main Street Art Studio has two studios at the Northridge Mall in Salinas. With daily art classes, students can learn various art forms such as acrylic painting, drawing, pastel and airbrushing.
Learn more about the Arts Council for Monterey County and view the full Cultural Road Trip here.