Ziga! Zaga! Oi! Oi! Oi!
The Oktoberfest in Munich, Germany, is the largest festival in the world, drawing an estimated 6 million people every year! And it could be one of the longest-running festivals in the world as well, since it's been held for an astounding 185 years and counting!
The Monterey Peninsula's popular, albeit much smaller, celebration of Bavarian food, beer and culture, the 8th Annual Oktoberfest Monterey Bay is set for noon-6 p.m. Saturday, Sept. 15, 2018, at The Barnyard Shopping Village in Carmel.
For the second year, Oktoberfest returns to its roots by being held at its original home in The Barnyard, and is now one day of festivities, meaning there will be a lot of activities packed into its six-hour running time.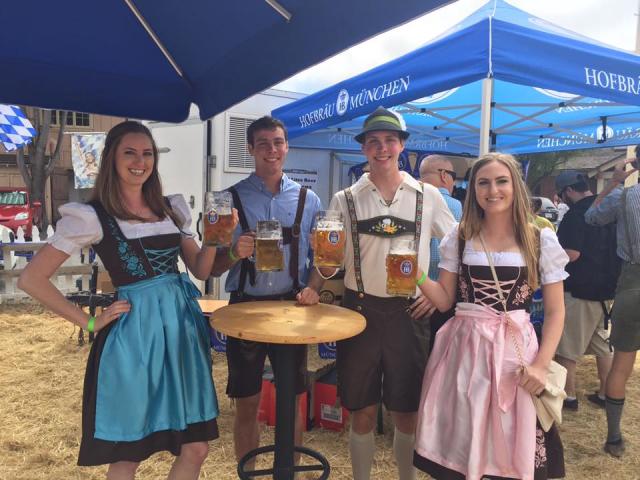 Once again, the festival will honor the event's founder, restaurateur Andre Lengacher, who passed away in 2016 after a long battle with cancer. Lengacher owned and operated the Lugano Swiss Bistro in The Barnyard for 23 years. His wife Nargis continues his legacy, moving the event back to its original home last year.
For the late Lengacher, Oktoberfest was simply a way to celebrate the Bavarian culture with plenty of beer, live music, dancing, wearing of traditional lederhosen and dirndl outfits, parades and competitions.
"To me, Oktoberfest is a great time of camaraderie, beer, dancing, lederhosen, fun…it's just fun," he used to say. "It's all about the experience!" Or as he was known for often yelling: "Ziga! Zaga! Oi! Oi! Oi!" the official cheer of Oktobefest.
The festival will not only feature beer, food and dancing, but the naming of Miss Oktoberfest and Miss Junior Oktoberfest, the return of the popular San Francisco "oompah" band The Internationals, men's and women's beer stein-holding contest sponsored by Hofbrau Beer from Chrissa Imports and the ceremonial cracking of the first keg.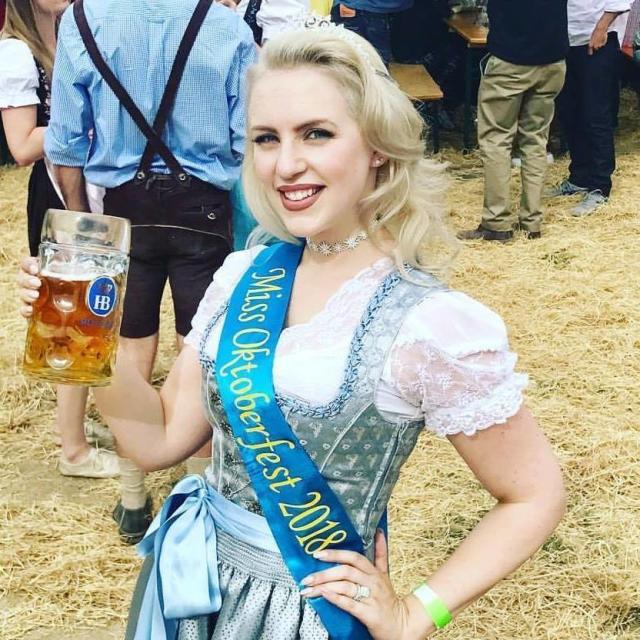 There's also a charity component to the event, also in honor of Lengacher.
"To continue Andre's strong legacy and commitment to helping the community, Oktoberfest 2018 welcomes its beneficiary," says Nargis. "A portion of the proceeds from the event are designated for the Carmel Host Lions Club."
The eighth annual Oktoberfest Monterey Bay will be held from noon-6 p.m. Saturday, Sept. 15, 2018 at The Barnyard Shopping Village in Carmel.
Tickets are $20 general and available at www.oktoberfestmontereybay.com. Children under 12 years old are free. The event is also dog-friendly, so bring your German shepherds!
For information, go to the website at www.oktoberfestmontereybay.com or facebook.com/oktoberfestmontereybay. Contact Nargis Lengacher at (831) 917-3779 or by email at: nargis@sdcreations.org.