Every year on April 22nd, cultures and destinations around the world celebrate Earth Day to emphasize sustainability practices, environmental awareness and the impact that we have on our global eco-system.
What first started in the 1970's as a massive demonstration in the USA (fighting against oil spills, pollution, pesticides, and other toxic waste), has since become a peaceful, yet proactive, movement that has swept the world. In today's modern age, Earth Day continues to be a day of recognition for important environment-related issues, but it's also come to serve as an annual reminder for all the various ways we can help support the Earth in our own daily lives.
Monterey County prides itself on proactively taking care of the environment, creating eco-friendly programs and activities, and developing sustainable tourism. If you're visiting Monterey County in April, here are some fun, eco-friendly ways to celebrate Earth Day.
If you're looking for eco-friendly hotel accommodations, consider staying at the Portola Hotel & Spa. This AAA Four Diamond property is the only LEED® Certified hotel on the central coast of California and boasts 379 guestrooms. Not only does the award-winning hotel provide stately, comfortable accommodations (in their recently renovated rooms and bathrooms), the property is also within walking distance to nearby attractions, such as historic Monterey, Old Fisherman's Wharf and the Monterey Bay Aquarium. When you leave your hotel room, remember turn off the lights and all electronics.
On Earth Day, opt to eat sustainable fish at one of the premiere local restaurants, such as The C restaurant + bar at the InterContinental Hotel The Clement Monterey or Passionfish. Several local restaurants, such as these, are part of the Monterey Bay Aquarium's Sustainable Seafood Watch program, which sets standards around the country for responsible seafood menus.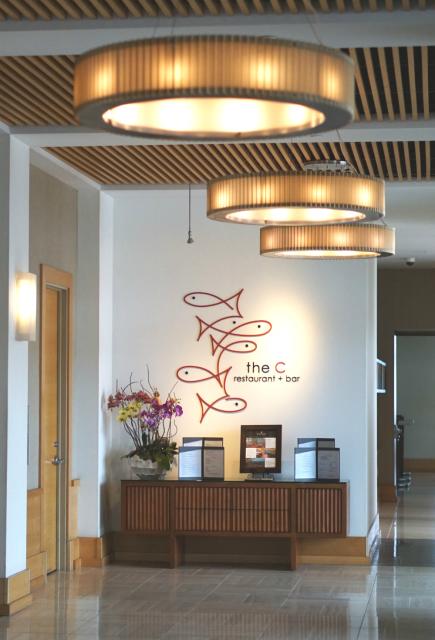 One of the best ways to take in the natural beauty of our local landscape is to get active and go outdoors. Participate in an eco-friendly tour while exploring the The Monterey Bay National Marine Sanctuary via kayaking, bird watching, bay tours, diving and more.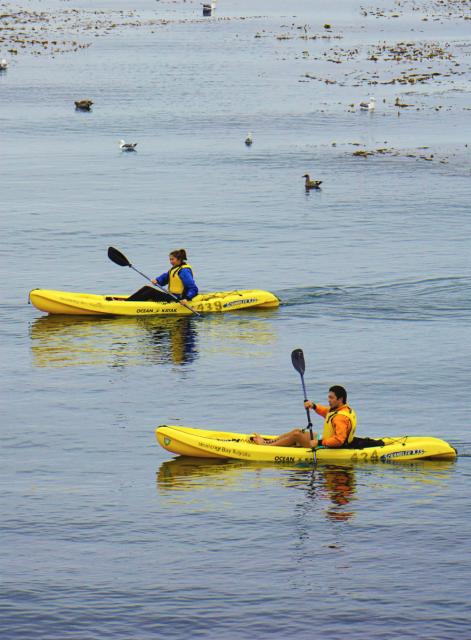 Another eco-friendly way to get around town on Earth Day is to go walking or bicycle-riding on the Monterey Bay Coastal Recreational Trail. The beautiful, scenic trail goes all the way from Pacific Grove to Marina, making it a fun way to explore Monterey County's natural coastline, while reducing your carbon footprint.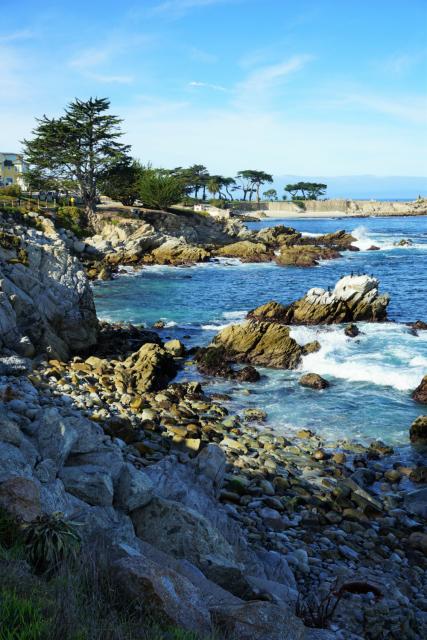 When traveling, it always feels good to support a local community by buying local goods and produce. An eco-friendly place to visit in Monterey County is the farm stand at Earthbound Farms in Carmel Valley. Not only do they serve delectable organic food, you can also cut-your-own herb garden or check out a chamomile aromatherapy walking labyrinth.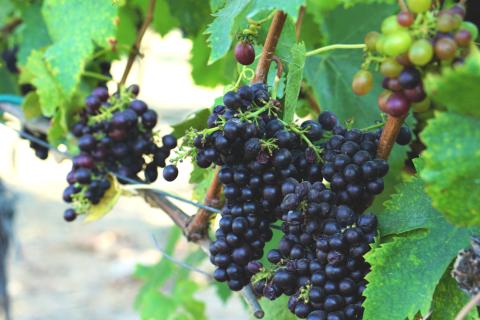 If you love wine tasting, celebrate Earth Day with an organic Monterey County wine (from Heller Estate Organic Vineyards) produced using sustainable farming and growing practices. The winery offers daily wine tastings at their charming Carmel Valley tasting room, which is just up the street from other local wineries and restaurants.
Last, but certainly not least, in honor of Earth Day, California Market at Pacific's Edge will hold a plant-based four-course winemaker's dinner with Pierce Ranch Vineyards on Thursday, April 27th, during which Pierce Ranch Vineyards will be showcasing their sustainable wines ($120 inclusive per person).
No matter how you celebrate Earth Day in Monterey County, by making a conscious effort to preserve and protect Mother Nature, we all benefit, both now and in the future. For more eco-friendly travel tips, check out the Sustainable Moments webpage.
*Image credits: Inspirations & Celebrations