Take a trip around the world right in northern Monterey County! Taste your way through several regional cuisines including but not limited to Vietnamese, Mexican, German, Japanese and Hawaiian. Here's our round-up of some of finest stand-outs that are sure to give you a slice of diversity and leave your belly satisfied.
Ho Wah Chinese Restaurant
Ho Wah Chinese Restaurant has been serving Mandarin, Hunan and Szechuan authentic Chinese food for over 30 years, so you know it must be good! Luckily you can snag their tasty Mongolian beef, orange chicken, and Szechwan shrimp every day of the week.
Insider tip- Try the house foo young and the green bean special, both are the best I have ever had!
Mecca Delicatessen
You might think you have stepped into a mini-Munich once inside the Mecca Delicatessen. Here you will find all sorts of authentic German delights like their famous schnitzel, house-made bratwurst sandwiches and a large selection of German meats. Be sure to grab a side of German potato salad or some fleischsalat while you are at it!
English Ales
While ales are their specialty, English Ales serves up much more than just tasty craft brews. Their English inspired menu is full of comfort foods like a banger sandwich, fish and chips and a ploughman's lunch.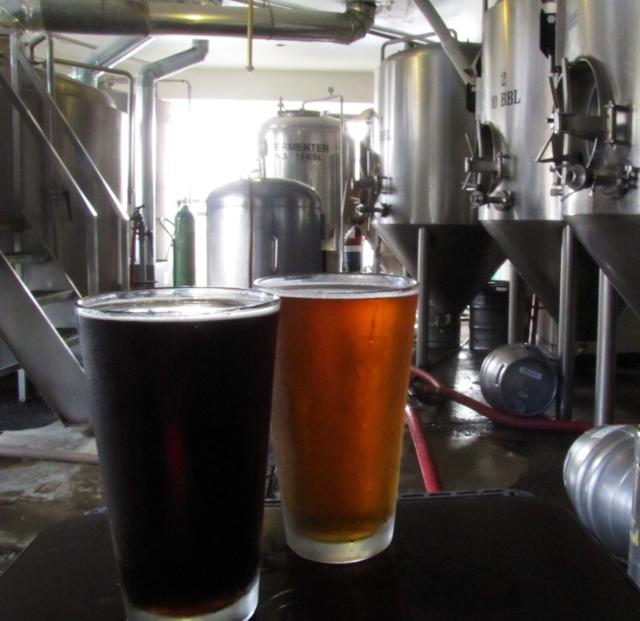 Gusto Handcrafted Pasta & Pizza
Take a little trip to northern Italy without leaving Seaside! Head to Gusto for a truly authentic Italian meal complete with handcrafted pastas, wood fired pizzas and a full bar. Make it a four-course meal starting off with one of their many antipasto dishes.
Noodle Bar
Where it lacks in size it certainly makes up for in flavor! As one of the smallest restaurants in Seaside the Noodle Bar is the perfect place to carbo-load on Vietnamese favorites. There extensive noodle menu is accompanied by a variety of phos, sandwiches and boba teas.
El Migueleno Restaurant
Go south of the border at El Migueleno Restaurant in Seaside. Not only will you find appetizing Mexican fare but the Salvadorian options are like nothing else in the county. Be sure to try the pupusas, similar to a quesadilla, oozing with cheese, refried beans and pork. Muy Bueno!
Want to sample them all? Order a small plate or appetizer at each to fully immerse yourself in the ethnic foodie scene without over-indulging! For a list of even more restaurants in the area click here.