There's no shortage of fall events in Monterey County. If you're looking for a heart-thumping auto race, a world-renowned music festival, or a delectable food and wine event, we've got you covered.
Monterey County Fair
August 30-September 3, 2018
There's no better way to wind down summertime shenanigans than with a nostalgic hometown hootenanny. The Monterey County Fair has all sorts of old-fashioned fun on Labor Day Weekend with delicious fair food, livestock exhibitions, live music, and carnival rides and games.
Oktoberfest Monterey Bay
September 15, 2018
Don your finest lederhosen and immerse yourself in an authentic German beer garden during Oktoberfest Monterey Bay. The Carmel Barnyard will be alive with the sound of music, dancing, relay barrel races and a Miss Oktoberfest contest.
Monterey Jazz Festival
September 21-23, 2018
The longest continuously-running annual jazz event in the world takes over the Monterey County Fair & Event Center September 21-23. The Monterey Jazz Festival showcases iconic jazz legends and up-and-coming talents on eight separate stages accompanied by delicious food vendors and merchandise vendors. Notable acts for 2018 include Norah Jones, Wynton Marsalis, Dianne Reeves, Charles Lloyd and many more!
Monterey Beach SportsFest
September 22-23, 2018
Tap into your inner-athlete at the Monterey Beach SportsFest held September 22-23. This two-day festival celebrates the ocean lifestyle on Monterey's Del Monte Beach with all sorts of competitive sporting events including open-water swims, beach volleyball, ocean water polo, and a Splash and Dash. There will also be a "Healthy People, Healthy Ocean" Expo which invites competitors and spectators to learn about wellness and the importance of our oceans.
Porsche Rennsports Reunion VI
September 27-30, 2018
The world's largest gathering of Porshe race cars convenes for the Porsche Rennsport Reunion at  WeatherTech Raceway Laguna Seca. The extraordinary four-day event brings together an array of Porsche race cars, as well as those who have designed, engineered, and driven them to victory in the world's most famous sports car races.
California International Airshow
September 29-30, 2018
It's a bird, it's a plane, it's the California International Airshow! Taking over the Salinas Municipal Airport for its 38th year, this two-day event showcases all sorts of jaw-dropping aeronautical acrobatics accompanied by various military demos, fly-bys and aircraft displays.
Taste of Carmel
October 4, 2018
Indulge in incredible flavors at one of the area's most iconic hot spots during Taste of Carmel. Carmel Mission will be scattered with over 30 different local restaurants providing delicious appetizers, main courses and desserts, along with fine wines from 20 area vineyards.
Butterfly Parade
October 6, 2018
Pacific Grove celebrates its heritage every October with the Butterfly Parade and Bazaar. The Butterfly Parade, as well as the Butterfly Bazaar that follows, celebrates the return of the Monarch butterfly to Pacific Grove, the beautiful insects' annual wintering stop.
Pirelli World Championship
October 25-28, 2018
One of North America's finest and longest running auto racing series, the Pirelli World Challenge, will crown their 2018 champions at WeatherTech Raceway Laguna Seca. The popular Series boasts a paddock of more than 70 race cars and consists of six classes of vehicles.
Big Sur Food & Wine
November 1-3, 2018
Indulge in fantastic food, great wines and exquisite scenery at the Big Sur Food & Wine Festival. Local and visiting restaurants, resorts and wineries from all over will team up for dinners and tastings at unique Big Sur locations.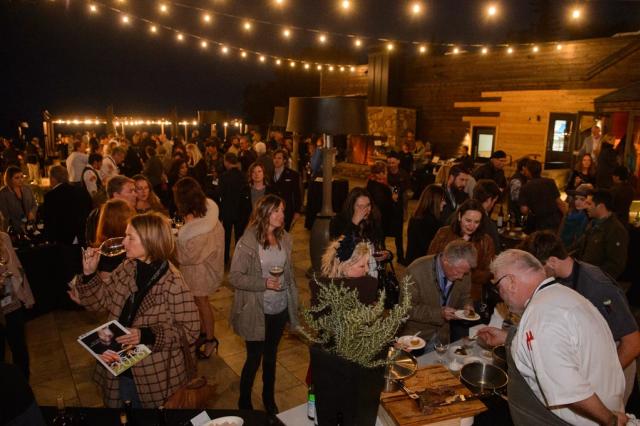 Monterey Cowboy Festival
November 3, 2018
Pack those chaps and spurs for a wranglin' good time at the Monterey Cowboy Festival with country music acts taking over the Monterey County Fair & Event Center. 2018's stellar line-up includes Jon Pardi, Midland, Corb Lund and many more! 
Half Marathon on Monterey Bay
November 11, 2018
Grab your running shoes and hit the 13.1 mile route along some of Monterey's most exquisite coastline. The Monterey Bay Half Marathon takes runners through historic downtown Monterey, over to Cannery Row, down the shore of Monterey Bay, into downtown Pacific Grove, and back along the coast to the grand finish at Custom House Plaza.