It's a fantastic feast for the senses – sights, sounds, flavors, colors and more! Bring your family and friends to enjoy dozens of exciting international performances and unique cultural activities at the free 4th Annual Language Capital of the World® Cultural Festival on Saturday, April 21, 2018 from 10:00 am – 5:00 pm. Convenient (paid) parking is available in the City of Monterey Waterfront, East Garage and West Garage parking lots.
Held in the heart of historic Old Monterey, adjacent to Downtown Monterey and Monterey's Old Fisherman's Wharf in the Custom House Plaza, the 4th Annual "Language Capital of the World® Cultural Festival" highlights Monterey's rich language, culture, and international affairs capabilities, as well as its Sister City relationships.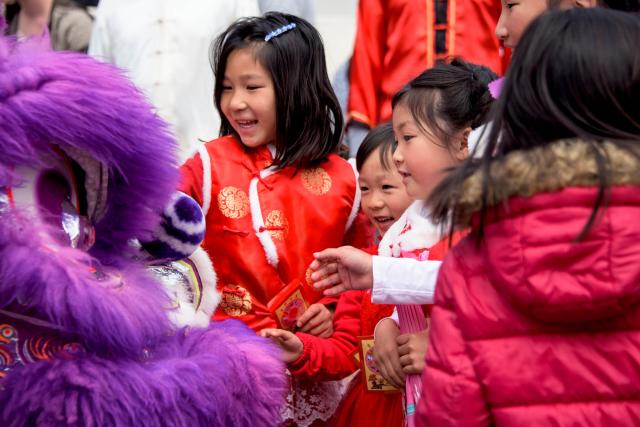 Fun for all ages, the free Festival features hundreds of performers of dances and authentic music from a variety of international cultures that represent many different languages. The Festival offers an array of ethnic crafts, interactive exhibits from the flagship foreign language and culture institutions of higher learning, as well as many language and culture mini-lessons. There will be delicious international food offered by many vendors from around the world.
Attendees will be treated to an array of fabulous international dances, music and colorful costumes. Festival performances this year will include: Russian Folk Group Kalinka (Russian). Om Shanti Om Indian Bollywood Dane Group (Indian), Dragon Dance (Chinese), Korean Monsori Samulnori Band (Korean), Fil-Am Community Cultural Dancers (Philippine), Viet Entertainment Group (Vietnamese), MBCA Chinese Falk Dance Group (Chinese), Afghan Bacha Khani (Afghan), Azahar Flamenco de Monterey (Spain), Chinese Day Camp at TheLyceum.org (Chinese), Korean Fan Dance Group (Korean) and Monterey Bay Healing Tao Taiji Qigong (Chinese).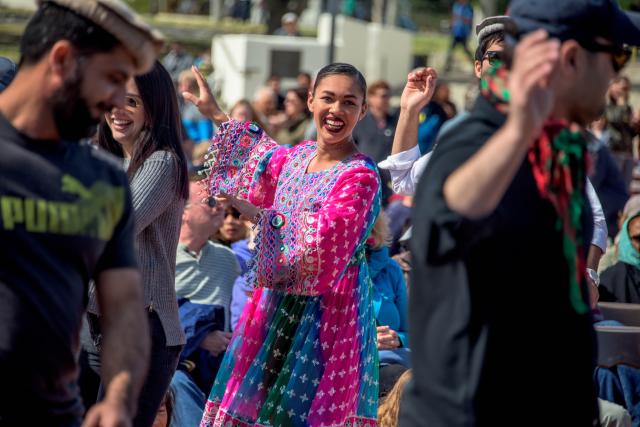 Understanding other languages is important in today's global marketplace. Festival attendees can take a mini-language lesson in Arabic, French, German, Hindi, Japanese, Korean, Mandarin, Mizteco, and Spanish (and more). There will also be numerous international cultural and informational exhibits provided by Middlebury Institute of International Studies, CSUMB, EF Education First Educational Programs and Travel Abroad, AFS – USA (American Field Service), International Language and Culture Foundation, Alliance Française and more.
Tasty international ethnic food will be available for sale, including Big Bite (International Variety), Gus 57 of Monterey (Greek and American), Little Red Barn (American), Maha's Lebanese Cuisine (Lebanese), Mix of Flavors (International Variety), Monterey Bay Calamari (Italian) and Tacos Diana (Mexican).
Many Monterey County organizations play an important role in providing translation (written word) and interpretation (spoken) services around the globe such as Language Line Services and MediaLocate among others. Organizations such as the Defense Language Institute at the Presidio of Monterey, Middlebury Institute of International Studies, Monterey Peninsula College, CSUMB and other local entities provide instruction in many languages.  The Naval Postgraduate School has hosted students from more than 100 nations and provides professional, service-oriented educational programs for the U.S. armed forces and international militaries. Monterey County is also a very popular destination from visitors throughout the world, and Monterey's languages and cultural diversity is reflected in its Native American, Chinese, Filipino, Italian, Japanese, Mexican, Portuguese, Spanish and Vietnamese roots.
More information: www.lcowfest.com or call (831) 633-4444.