When life gives you moments, grab them. Don't know where to find those moments? We've got you covered. Check out all the spectacular places featured in our Now Is The Moment campaign, and create unforgettable moments with people you love in Monterey County.
Inspired yet? Magical moments like these and more are waiting for you all over Monterey County. Scroll on below to learn more about each of the locations featured, and take notes for your upcoming adventure. 

Rise and Shine for this Moment
Pebble Beach Golf Links, Pebble Beach, CA.
Grab your clubs, and rise and shine to see the sun spill its first rays over Pebble Beach Golf Links in Pebble Beach. Whether you're skirting the scenic sand dunes at Spanish Bay, threading the towering pines of Spyglass Hill, or challenging the cliff-swept shoreline at Pebble Beach, golf at Pebble Beach Golf Links is truly an unmatched experience.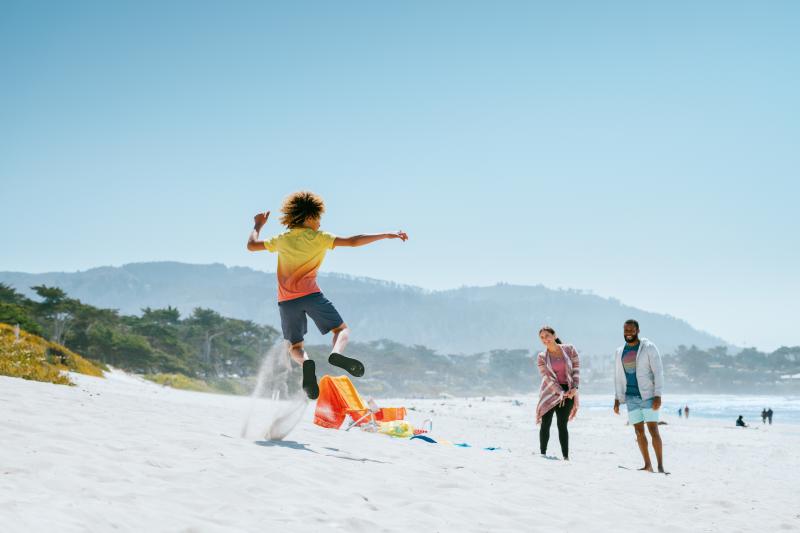 Your Moment to Jump for Joy
Carmel Beach, Carmel-by-the-Sea, CA.
Ready to transport yourself to paradise? Grab your moment on the white sandy beaches of picturesque Carmel Beach in Carmel-by-the-Sea. Carmel Beach is a great spot to relax and play (and dog-friendly too!), with majestic scenery and excellent surf conditions. You bring the joy, we've got the fun.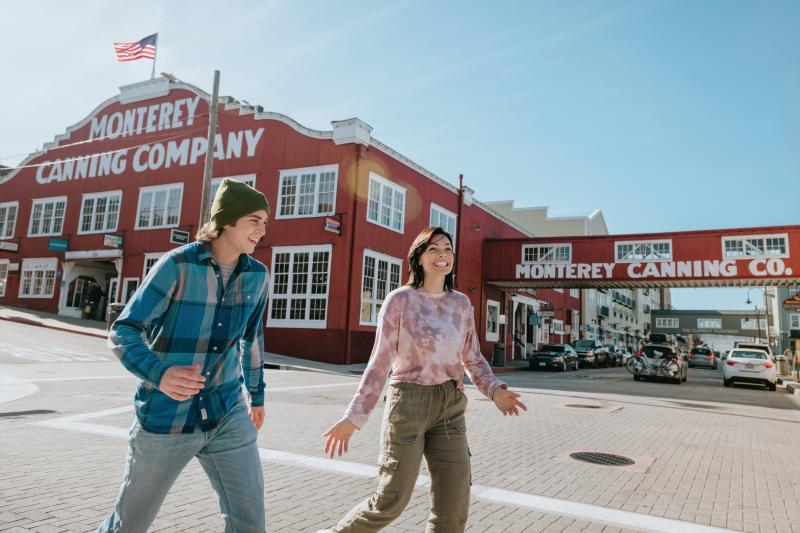 Your Moment to Make History
Cannery Row, Monterey, CA.
Explore an eclectic blend of specialty shops, local artists' galleries, and world-class attractions along historic Cannery Row in Monterey. Cannery Row was immortalized by author John Steinbeck, who wrote of the colorful history of this area once bustling with sardine canneries. Walk the storied streets and make your own history, and then check out our Rise and Shine Itinerary to keep the history making moving throughout the day.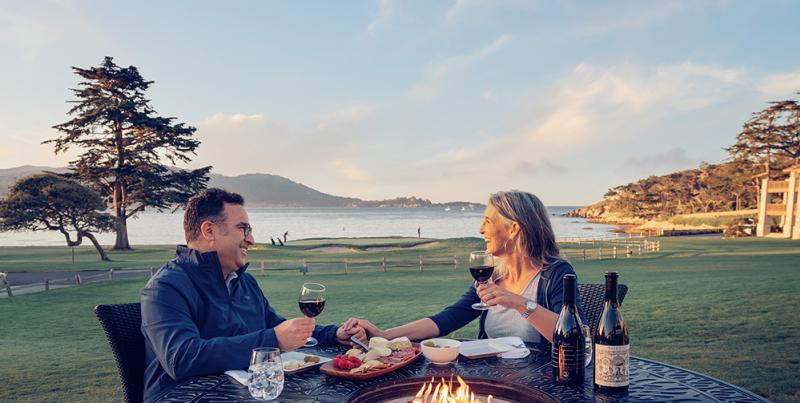 Raise a Glass to this Moment
The Bench, Pebble Beach, CA.
Soak in sweeping ocean views while you savor award-winning Monterey County wines and wood-roasted fare at The Bench in Pebble Beach. Unwind in the open-air atmosphere, featuring fire pits and fire tables, and raise a glass to good times with even better company as you indulge in one of their exquisite desserts. 
With a diverse range of acclaimed restaurants, and 40,000 acres dedicated to vineyards, continue eating and drinking your way through Monterey County with our Raise a Glass Itinerary. Start with Pebble Beach's own Pebble Beach Memories Pinot Noir and Folktale's Santa Lucia Highlands Chardonnay pictured above.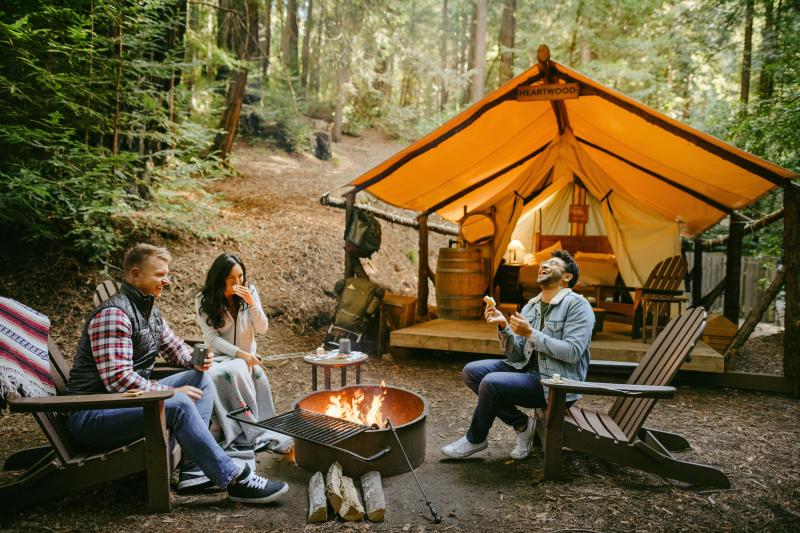 Your Marshmallow Moment
Ventana Big Sur, Big Sur, CA. 
Check in to your luxurious glampsite at Ventana Big Sur for this marshmallow moment by the fire. Spend the day hiking among the redwoods as you reconnect with the great outdoors, and experience all the natural grandeur Big Sur has to offer. With full access to housekeeping services, morning coffee and tea, custom-curated picnic baskets for purchase, and other world-class amenities, Ventana Big Sur is certainly camping elevated.
Itching to get back out in to the wilderness after your glamping trip is complete? Explore more of Monterey County's wide-open spaces by following our Get Back to Nature Itinerary.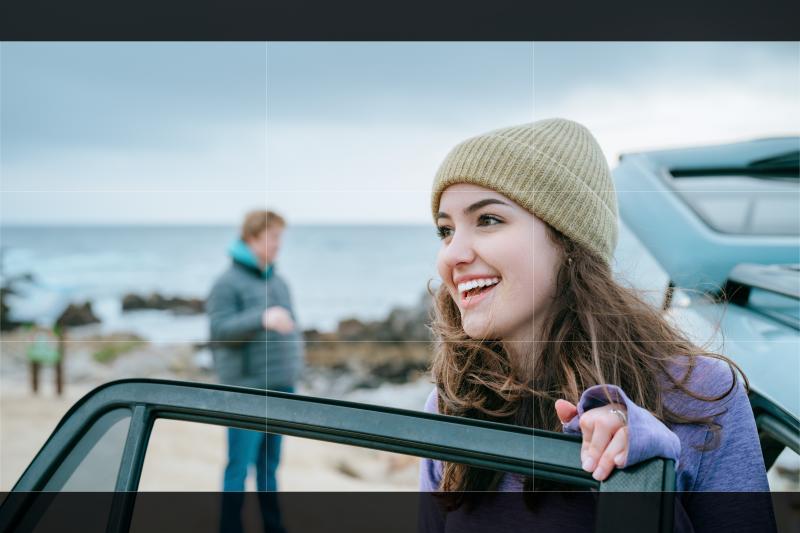 Your Moment to Hit the Open Road
Ocean Blvd., Pacific Grove, CA.
Ready to hit the open road? Get started on Ocean Boulevard in Pacific Grove, and roll the windows down for moments of awe on some of California's most iconic drives. With the reopening of scenic Highway 1, and 99 miles of pristine California's coast, there is no shortage of picturesque hikes, incredible bites, and breathtaking scenery along the way. Check out our Road Trip Itinerary to start planning your grand adventure now.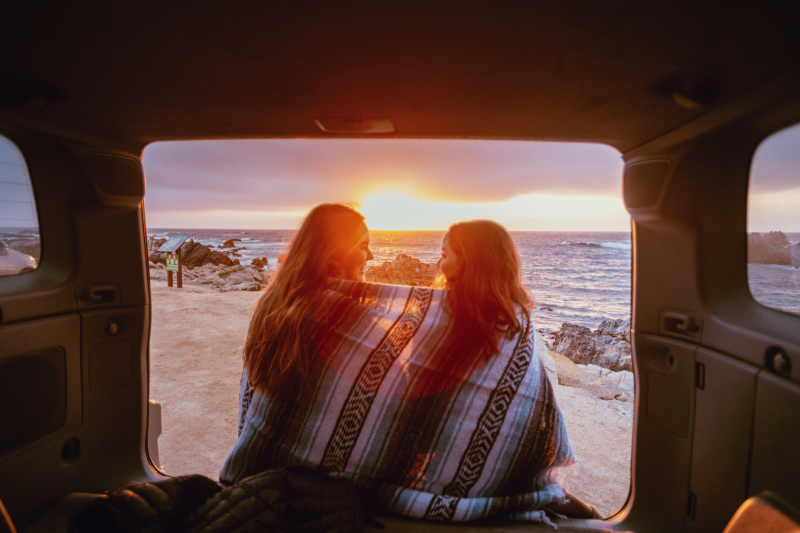 Your Sunset Moment
Asilomar State Beach, Pacific Grove, CA.
During the day, Asilomar State Beach in Pacific Grove is a popular spot for breathtaking coastal walks, amazing surf, scenic kayaking, and kite flying. Walk the quarter-mile boardwalk, and then, come dusk, experience that quintessential California sunset moment. Cozy up with family and good friends to share in the best sunsets on the coast. 
If you're a visual learner, or could use some help finding these exact locations around Monterey County, check out the map below.