"We're supposed to be the grown-ups now"
At one point in Sarah Ruhl's "For Peter Pan on her 70th Birthday," a character observes that losing one's parents means "There's no one standing sentry between us and death." Now, don't let this startling sentiment fool you into thinking this play is all doom and gloom:  Believe me when I tell you it is surprisingly uplifting, delightfully quirky, and even hopeful, even as it tackles two of everyone's greatest fears: losing a parent and growing old.
The Western Stage is gearing up to do Sarah Ruhl's "For Peter Pan on her 70th Birthday," a tale both touching and surreal, where the refusal to grow up confronts the inevitability of growing old.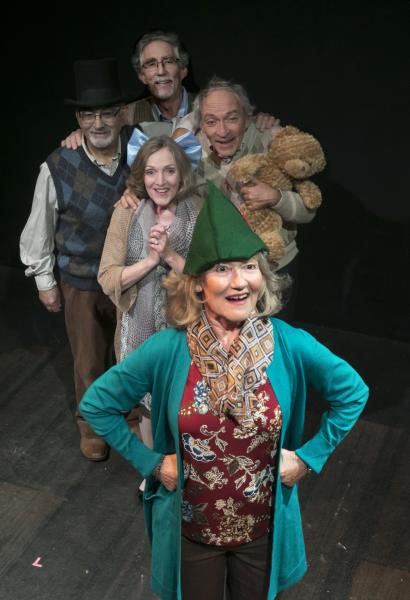 Ghosts, pets, and arguments without resolutions surround the kitchen table free-for-all, complete with Chex party mix and many tumblers of Jameson, at which the five siblings mourn the loss of their father while questioning their own mortality. After a brief prologue in which the oldest sibling, Ann, appears to talk to the audience about playing Peter Pan at the Davenport Children's Theater many years earlier, Ms. Ruhl throws us directly into a hospital vigil, as the siblings wait out their father's final hours. Between the sounds of beeping monitors and television commercials, the characters reveal themselves through a series of ethical and philosophical squabbles. In the following kitchen table scene, the siblings reminisce about their parents, contentiously voice their political views (conservatives and liberals inhabit this family) and discuss ideas of faith. And their father is there too – if only they could see him – along with their long-dead family dog. Even though this ghost provokes comical results for the audience, Ms. Ruhl evokes a deeper notion of a spiritual world and how an afterlife is created when we think of those who have died. In Act III the siblings enter a Neverland of sorts, as aging adults with less-than-limber joints as well as childlike wonder.
The play is a perfect example of what Ms. Ruhl, in her book "100 Essays I Don't Have Time to Write," calls the Ovidian Form: Magic is everywhere, stories don't have arcs, and nobody learns a lesson. The theater, she argues, should be more akin to poetry and pageantry than legalistic argumentation. The work represents a deeply personal effort by the author of such acclaimed plays as The Clean House, Eurydice, and In the Next Room, (Or the Vibrator Play). The central character, Ann, is directly inspired by Ruhl's mother, who played Peter Pan as a teenager while growing up in Davenport, Iowa. Around her mother's 70th birthday, Ruhl was reflecting on aging and her mother's fear of death, and thought that the metaphor of Peter Pan would be an interesting way to write a play for her. Ruhl's writing also gives voice to a binding love between siblings that overcomes conflicting beliefs.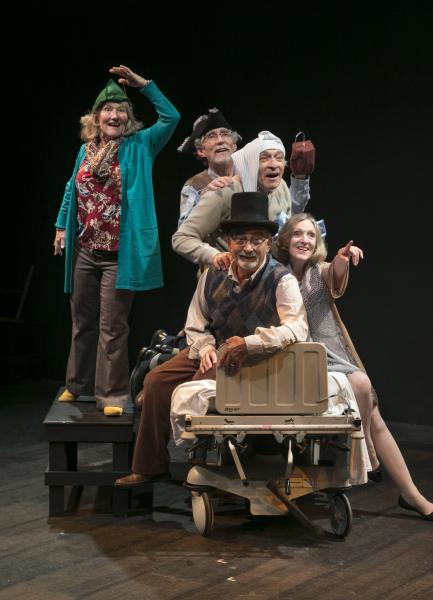 Cast list: Suzanne Sturn (Ann), Mindy Pedlar (Wendy), Ron Genauer (Michael), Carl Twisselman (Jim), Fred Herro (John), Tom Hepner (Father), and
The Western Stage's production is directed by Nina Capriola and Jeffrey T. Heyer; set design by David Parker; costume design by Sanja Manakoski; lighting design by Theodore Michael Dolas; sound design by Ari Murillo; and hair and makeup design by Maegan Roux.

For Peter Pan on her 70th Birthday PERFORMS: Sept. 14 – Sept. 29, 2019 in the Studio Theater at the Hartnell College Performing Arts Center (Building K), 411 Central Ave., Salinas. Fridays and Saturdays at 7:30 p.m.; Sundays at 2:00 p.m.
This event is wheelchair accessible. Individuals requiring other accommodations should contact the Box Office at least one week prior to the event: (831)-755-6816
*The views and opinions expressed in this blog belong solely to the author and do not necessarily represent those of The Western Stage*
Photo credit: Richard Green