Take a trip to the Amalfi Coast without leaving Monterey County! Owner Giuseppe Panzuto was born and raised in Napoli, Italy and shares his passion for authentic Italian comfort foods and solid hospitality at the Il Tegamino restaurant in Carmel-by-the-Sea.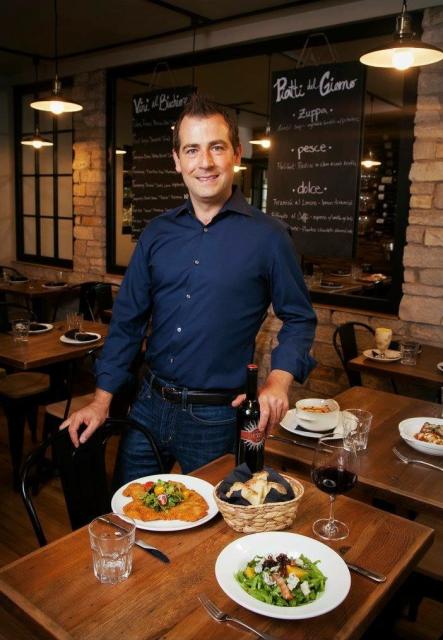 The quaint eatery is tucked away in the charming Court of the Golden Bough, just off of the Ocean Avenue behind the Cottage of Sweets. This cozy nook is something out of a storybook with its simple and rustic décor, twinkling lights and homey atmosphere. The charming outdoor patio in particular is the perfect place for a romantic date or just a space to simply relax and unwind.
One glance at the menu and you know you are in for an authentic treat. Branded wooden planks showcase the night's bounty of offerings, and don't let the hard-to-pronounce Italian terms intimidate you, the helpful descriptions below describe the dishes in layman's terms.
The hardest decision you will have to make is choosing what to order. Dishes are broken down by course but feel free to mix and match as you wish. It's best to do as the Italians do where sharing is strongly encouraged- when in Rome!
No matter how many courses you opt for, meals kick off with fresh slices of bread served with an addictive concoction of marinated zucchini. The ingredients are simple and light for an indulgent authentic food tour through southern Italy.
If you are not afraid of tentacles, the Polpo con Vellutata di Patate, or octopus and potato, is a must! Tender grilled and meaty tentacles are served over a bed of sautéed tomatoes and a luscious dollop of potato whip. The potato whip solely consists of potatoes and olive oil which makes for a surprisingly creamy combo.
Next up get yourself some fritters, which are far from the fritters found at your County Fair. The sea lettuce fritter is a unique stand-out prepared with fresh seaweed harvested by Giuseppe himself, talk about farm-to-table!
No Italian meal is complete without pasta and Il Tegamino's Primi portion of the menu is dedicated to just that. Try the Paccheri al Ragu Napoletano, a tube noodle dish with a slowly simmered meat sauce that the Giuseppe frequently had during family Sunday dinners. The fresh bits of basil are the perfect complement to the savory pork rib and short rib flavors.
For protein, try the Cotoletta di Maiale, similar to a pork schnitzel. The lightly breaded pork loin is crispy and not overly fried and greasy like its German counterpart.
Save room for dessert! Cap off your dining adventure with Tiramisu al Limone, a refreshing glass of limoncello soaked ladyfingers embedded in lemon and marscapone cream. Mangia!
Il Tegamino is open Thursday-Tuesday for dinner from 5pm-9pm.