"Whale Watching Capital of the World!"
Inspire - Educate - Explore - Empower
Protect Our Beautiful Monterey Bay National Marine Sanctuary
Hundreds of humpback whales, orcas, dolphins and pelicans have been feasting recently on an amazing invasion of anchovies in the Monterey Bay, in Monterey, California to the delight of thousands of whale watchers. A very special festival celebrates its 4th year in Monterey building more awareness about the Monterey Bay National Marine Sanctuary, helping to educate, inspire, empower and protect it. Don't miss a free fun family event for all ages that celebrates the Monterey Bay, Old Fisherman's Wharf, and whales, while benefiting many local and national marine organizations.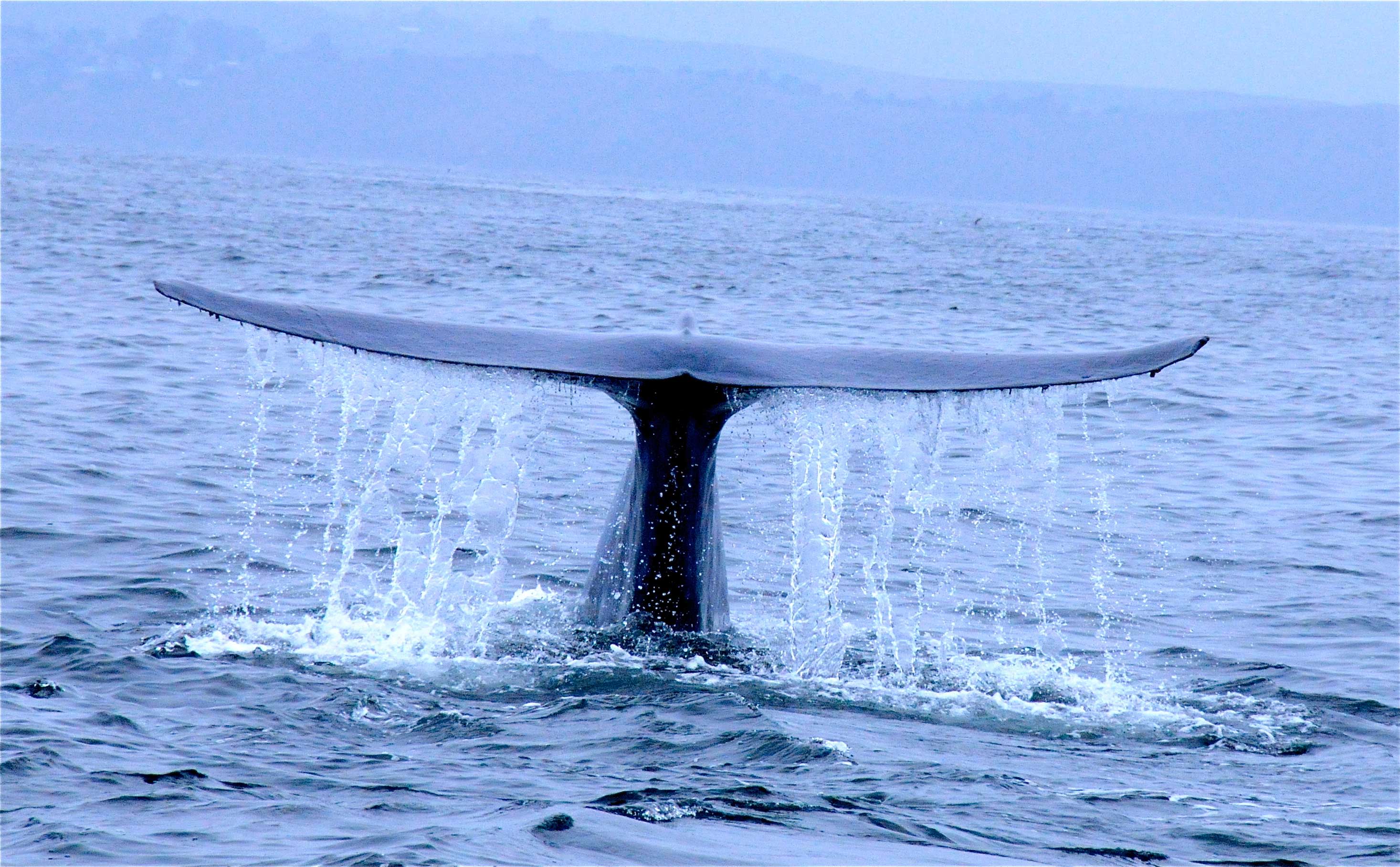 On Saturday, January 25 and 26, 2014 from 10:00 AM - 5:00 PM, the Monterey Old Fisherman's Wharf Association (www.montereywharf.com) will hold the 4th Annual WHALEFEST MONTEREY at and around Fisherman's Wharf, 1 Old Fisherman's Wharf, Monterey, CA. This popular event celebrates the migration of the gray whales. It is designed to educate and inspire the public about many of the outstanding marine organizations that are involved in the Monterey Bay area and the Monterey Bay National Marine Sanctuary.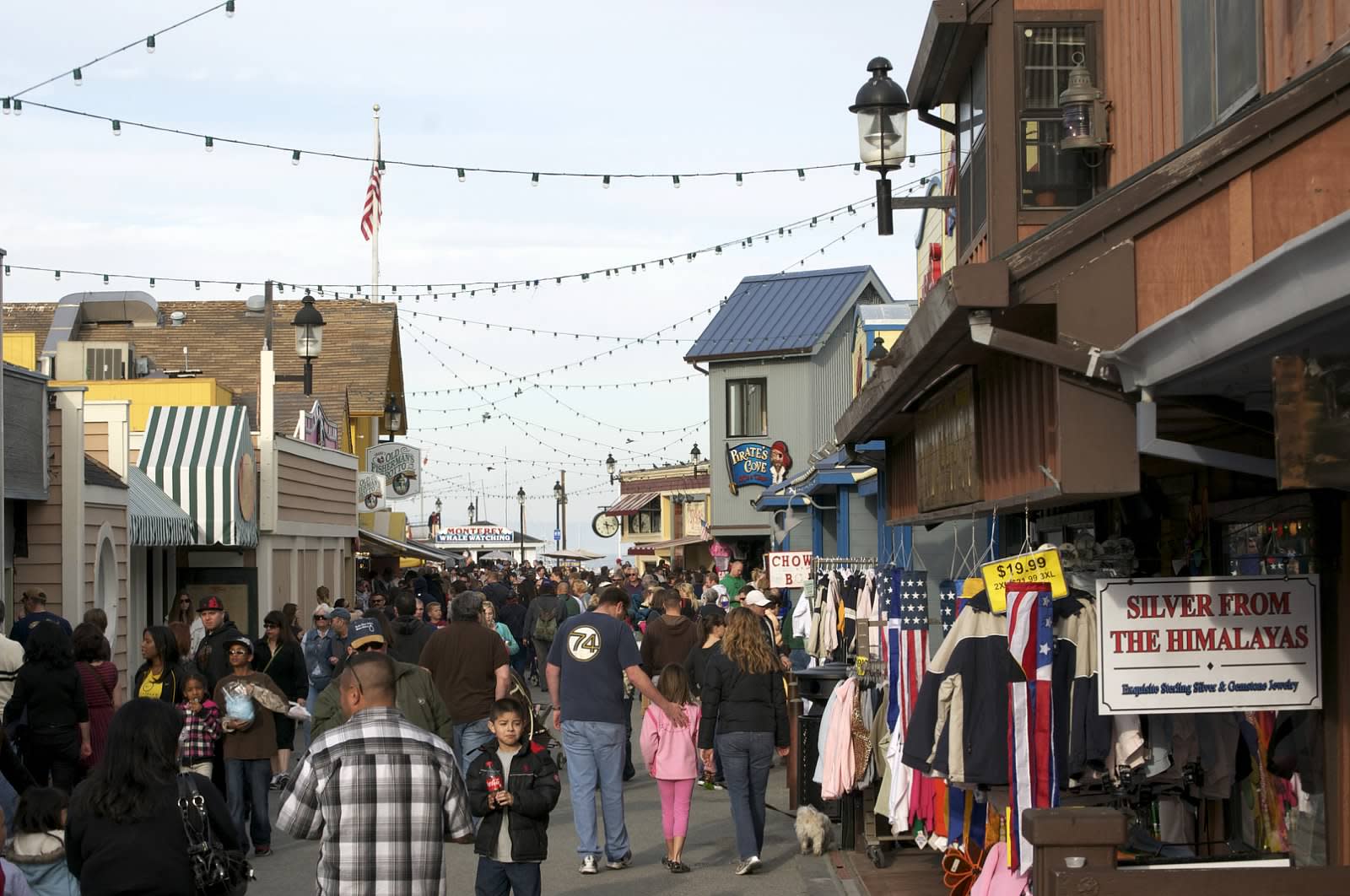 Among the highlights will be lectures related to ocean and marine life conservation presented at the Museum of Monterey (MoM) Theater, documentary movies sponsored by BLUE Ocean Festival organizers and book signings by some of the participating authors. There will be musical and theatrical performances with a maritime theme, and many educational displays by participating organizations. Thousands of attendees are expected again this year that range from local families and school children who want to learn more about our maritime environment to visitors from near and far who want to explore the annual whale migration. The event will also feature a science credit program for students from university level to schoolchildren.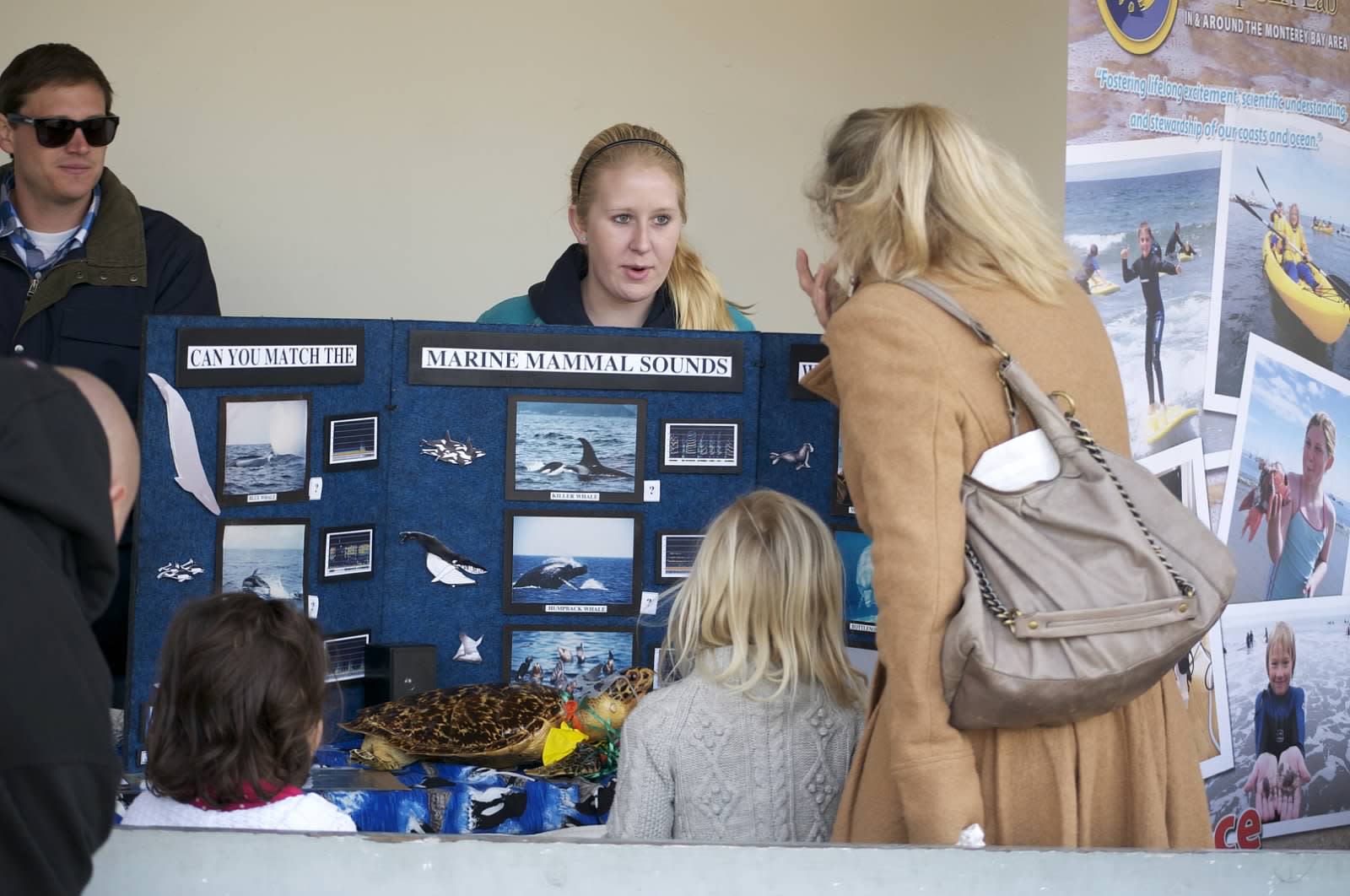 The two days will feature a wide array of fun and informative activities including:
A 60-foot model gray whale (attendees can climb inside)
Live musical performances including Barbara Joy Children's Chorus and Peggy Stap of Marine Life Studies with Whiskie the Whale SpotterTM
Whale watching trips on Monterey Bay will run all day from the wharf, weather permitting
A remote-controlled model sailing regatta by the Monterey Yacht Club
Documentaries sponsored by BLUE Ocean Film Festival, Dr. Carol Reeb, and Monterey's Old Fisherman's Wharf Association on topics that range from squid to whales
Lectures by world renowned scientists including:
- Dr. Steve Palumbi , Director of Hopkins Marine Station
- Dr. Carol Reeb, Research Scientist at Hopkins
- Mr. William Douros, Office of National Marine Sanctuaries, NOAA
- Dr. Michael Vincent McGinnis of Monterey Institute of International Studies
Expert panelists including scientists and business leaders
American Cetacean Society Benefit Whale Watch cruise on January 26th at 8:00 am
"Sea creatures" from Save the Whales will be interacting with attendees and providing marine and event information
Street and beach cleanups by The Wahine Project, Marine Life Studies, and Save Our Shores
Sharks and Humbolt Squid will be dissected
Mock Whale Disentanglement demonstrations
Gyotaku (Japanese fish printing) demonstrations
Historic walking tours by maritime historian, Tim Thomas
Monterey's Fire boat will provide a water display
U.S. Coast Guard will display Coastie the Tug Boat, its rescue boat
Underwater remote camera from MAOS controlled by attendees
Local marine photography fundraiser exhibit and drawing at Museum of Monterey (MoM), 5 Custom House Plaza.
And much, much more!
Participating Marine Conservation Organizations:
The participating local, national and international marine conservation organizations that will line the Causeway at Old Fisherman's Wharf will include the following:
American Cetacean Society
BLUE Ocean Film Festival and Conservation Summit
California State Parks
Camp SEA Lab
Friends of Moss Landing Marine Lab
Hopkins Marine Station of Stanford University
Marine Life Studies
Monterey Academy of Oceanographic Science
Monterey Bay National Marine Sanctuary
Monterey Bay Sanctuary Foundation
Monterey History and Art Association
Monterey Library
Monterey Peninsula Regional Water Authority
Monterey Peninsula Yacht Club
National Marine Sanctuary Foundation
Pacific Shark Research Center
PUACF
Save our Shores
Save the Whales
Surfrider Foundation - Monterey Chapter
The Marine Mammal Center
The Otter Project
U.S Coast Guard Auxiliary
Wahine Project
(Note: Participating organizations subject to change)
In addition to Monterey's Old Fisherman's Wharf Association, sponsors include BLUE, A Global Oceans Film & Conservation Summit, Monterey Academy of Oceanographic Science, California State Parks, and more.
For more information,, call Bob Massaro at (831) 649-6544 or email Bob at bmassaro@bostrommanagement.com and check out the website at www.montereywharf.com.