National Marine Sanctuaries invite you on June 25-26, 2016 to Get Into Your Sanctuary. Indulge in your love for the ocean with these classic sanctuary activities then share your experiences on your social media platforms using #VisitSanctuaries or #Ilovemysanctuaries .
Monterey Bay National Marine Sanctuary extends from Cambria just north of the Golden Gate Bridge. Though this area is federally protected against harmful activities such as ocean drilling and dumping that does not mean we cannot enjoy it. Here are 5 ideas for you to Get Into Your Sanctuary.
1.
Soak up the sun on a family beach day. Grab you bathing suit and enjoy some of the best beaches in the world. At sanctuary beaches you can try your hand at beach volleyball, tide-pooling, building a sandcastle, or just relaxing with picnic.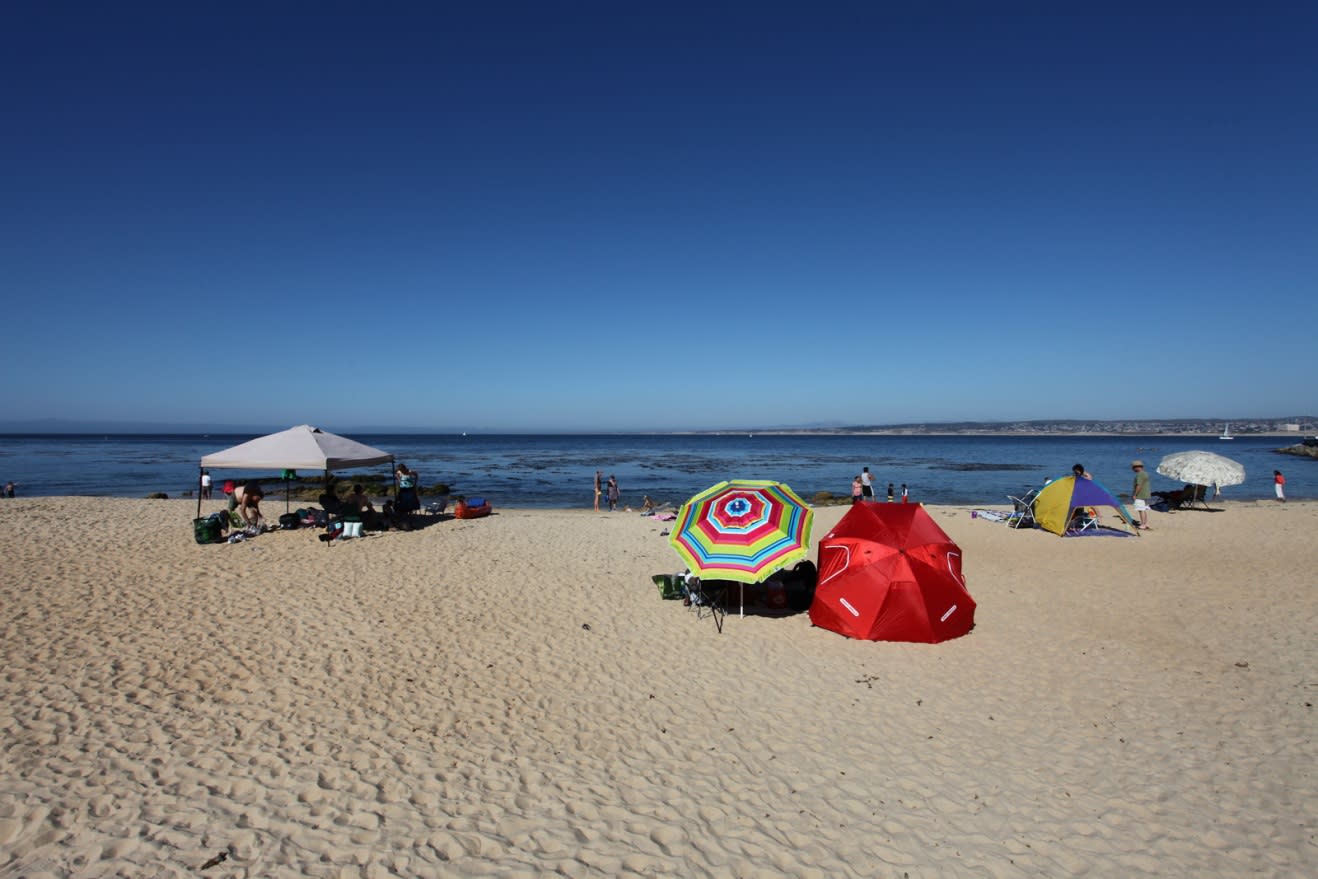 Bonus: Go swimming or even snorkeling. Recent water temperatures are projected to be around 59 degrees in the Monterey Bay on August 2. Some good snorkeling spots include Cannery Row in Monterey, Lovers Point in Pacific Grove, and Point Lobos State Reserve. Just be careful of the currents and always make sure you have a buddy, especially when swimming in areas without lifeguards present.
2.
Surf some world-renowned breaks. Surfing is all about finding the right wave, areas such as Steamers Lane and Cowell Beach in Santa Cruz are located directly within Monterey Bay National Marine Sanctuary and are ideal for beginner surfers.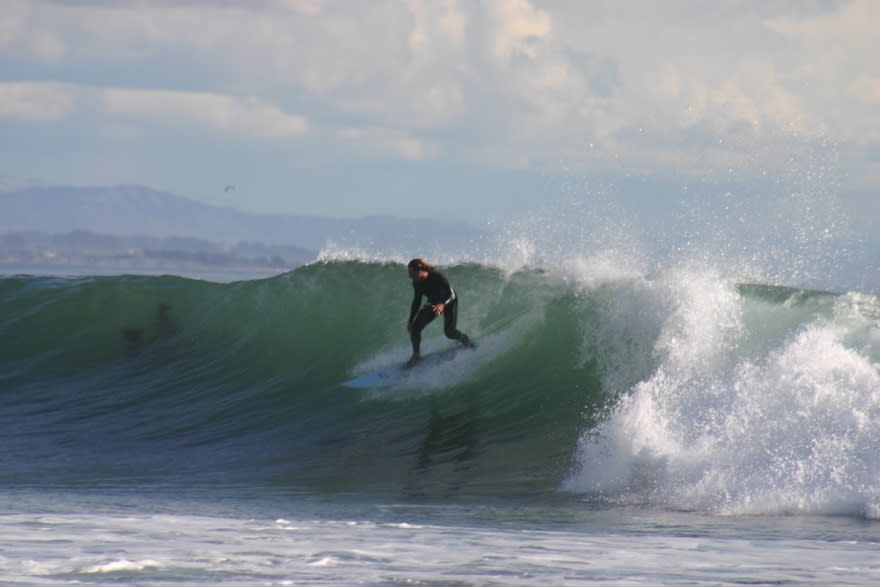 Bonus: Not quite ready to surf the waves yet? Jump on a stand-up paddle board in the Monterey Harbor or Elkhorn Slough.
3.
Go wildlife watching on a coastal walk. You do not have to charter a boat to be able to see amazing wildlife. There are so many breathtaking hikes in the area, one of my favorite is at Año Nuevo State Reserve where you can check out elephant seals year round. Right now is the molting season where the older, bigger males come to shore to shed their outer layer of skin and fur.
Bonus: Go for a beachside bike ride instead, the Monterey Bay Coastal Recreation Trail winds right along the water and is great to see a variety of wildlife including harbor seals, sea lions, sea otters, pelicans, cormorants, you may even spot a humpback whale breaching like I did last week.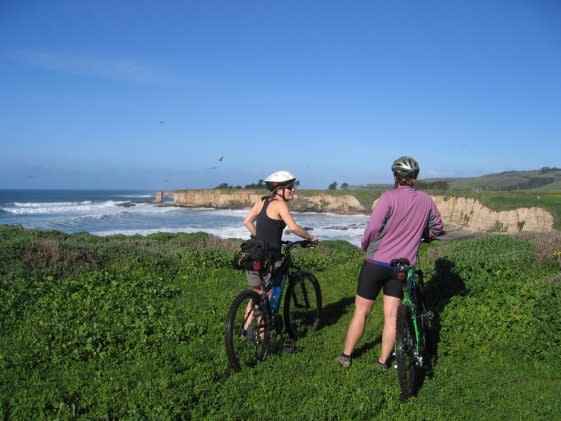 4.
Get out on the water. Whether boating, kayaking, sailing, or canoeing experiencing the sanctuary from the water can provide some of the most amazing views. Check your local listings for rental and charter opportunities.
Bonus: Grab a fishing pole and hook your own catch of the day. There are a variety of species out in Monterey Bay right now, fishing charters have been reporting outstanding catches of rockfish and lingcod lately, and if you get lucky you may even hook a halibut. Just make sure before you go you have all your permits and understand the current fishing regulations set by the California Department of Fish and Wildlife.
5.
Tour the grandeur of the coast on some of America's best road trips. The Pacific Coast Highway, designated as one of the nation's most scenic routes, provides great access to miles of coastline right along the sanctuary. A popular route starts in historic Monterey, then winds along the Big Sur coast, and passes by the magnificent Hearst Castle, before ending at the charming beach town of Cambria. Other scenic drives include 49-mile drive in San Francisco, Highway 1 from San Francisco to Santa Cruz, Ocean View Blvd. in Pacific Grove, and 17-mile Drive in Pebble Beach (includes fee).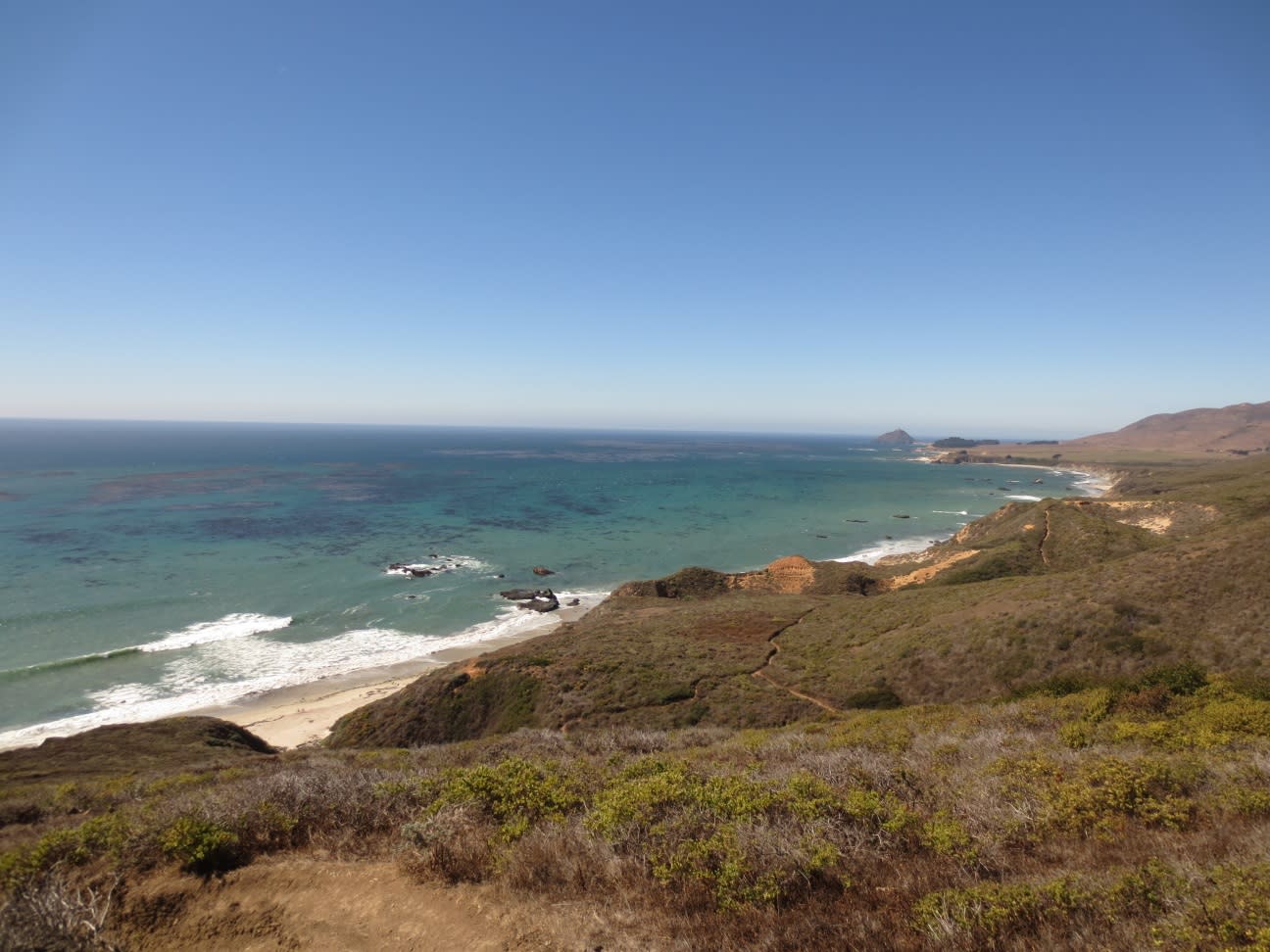 Bonus: Stop and treat yourself to some seafood by the sea. Not only does protecting the Monterey Bay ensure sustainable fish populations but also the cool climate provided by the ocean creates riche soils perfect for cultivating a variety of vegetables and wine grapes. Extensive wine country boarders the Monterey Bay National Marine Sanctuary also this area has been nicknamed the "Worlds Salad Bowl."
Whether you want to be in the water, on the water, or enjoying the beautiful scenery national marine sanctuaries are available to everyone and free to visit. These are just a couple of ways to Get Into Your Sanctuary. So get active, connect with nature, and share with us your sanctuary "experiences" using #VisitSanctuaries.