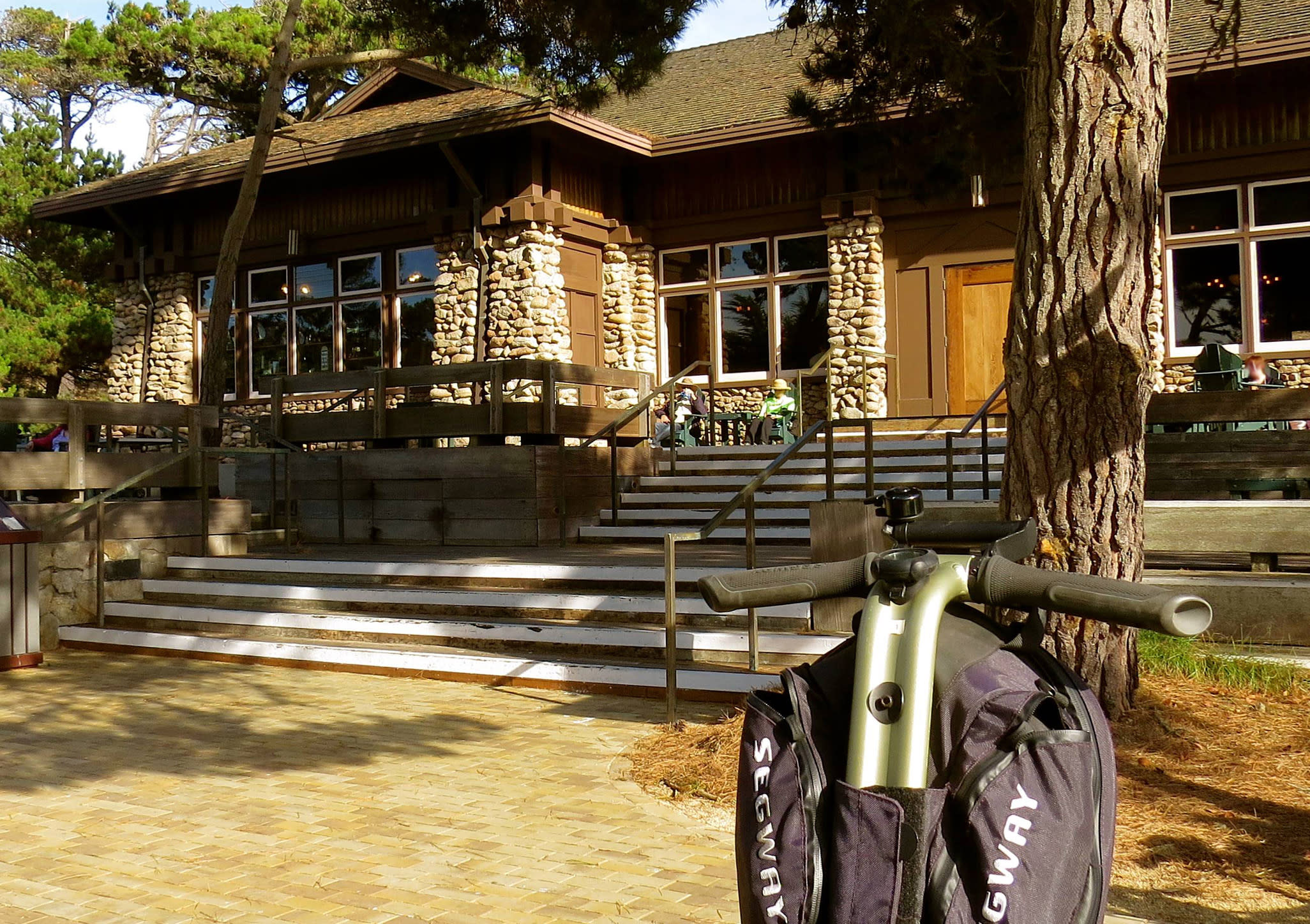 Our
Segways
whir through dappled sunlight on a warm, bright November afternoon when the air smells of woods and salt spray. Scents of Monterey Pine, cypress and oak mingle and move with us through the trails. The Arts and Crafts architecture of the buildings anchors
Asilomar
in place, in time and space, and showcases the beauty of local wood and stone. Built in 1913 by the enigmatic and diminutive architect
Julia Morgan
, the sturdy and welcoming Phoebe Apperson Hearst Social Hall glows with warm timber and hot stone. The lovely textures of aging are everywhere, on all exterior rock and hewn lumber. Yet there is a youthful vibe to it all, a feeling of regeneration.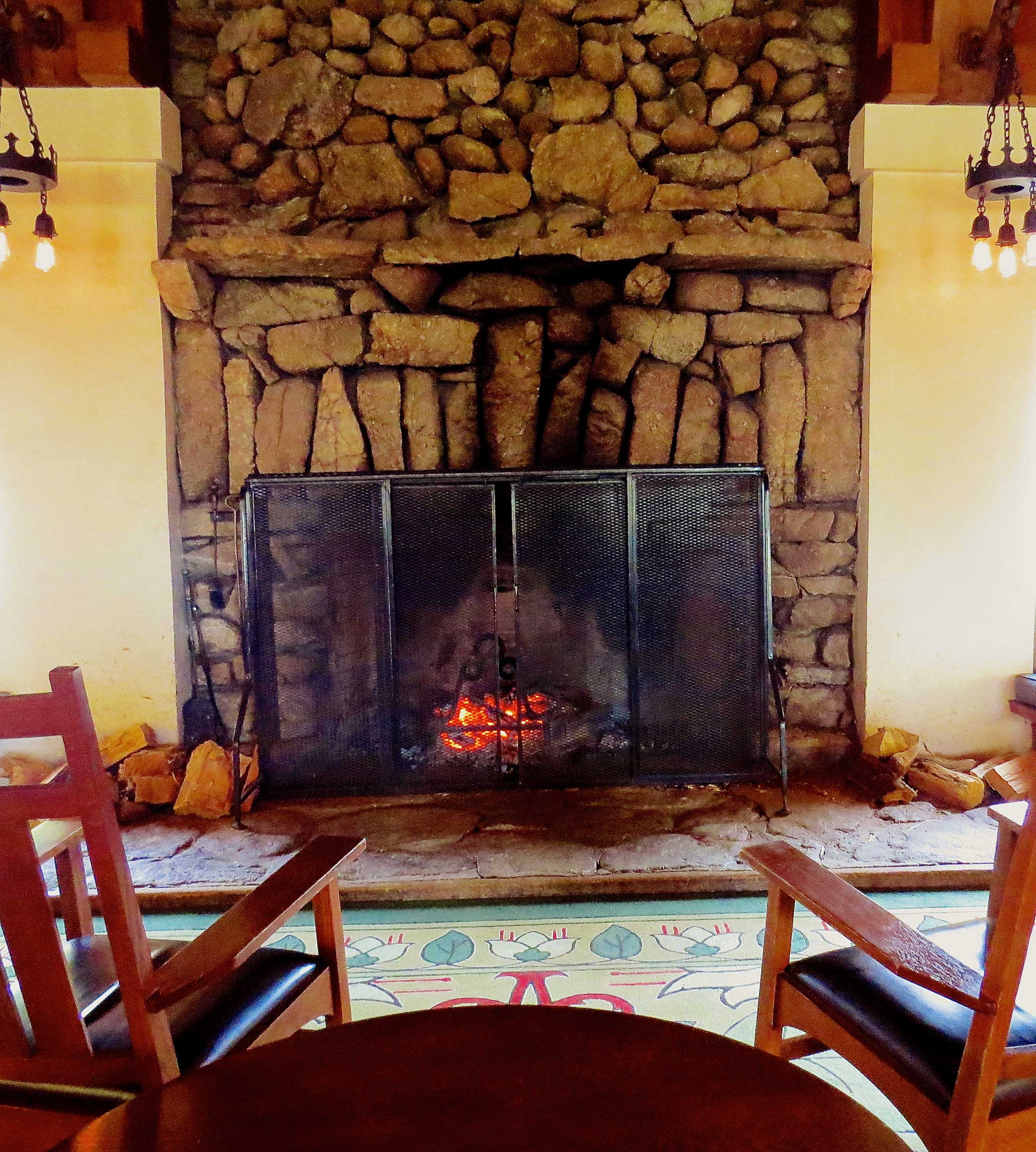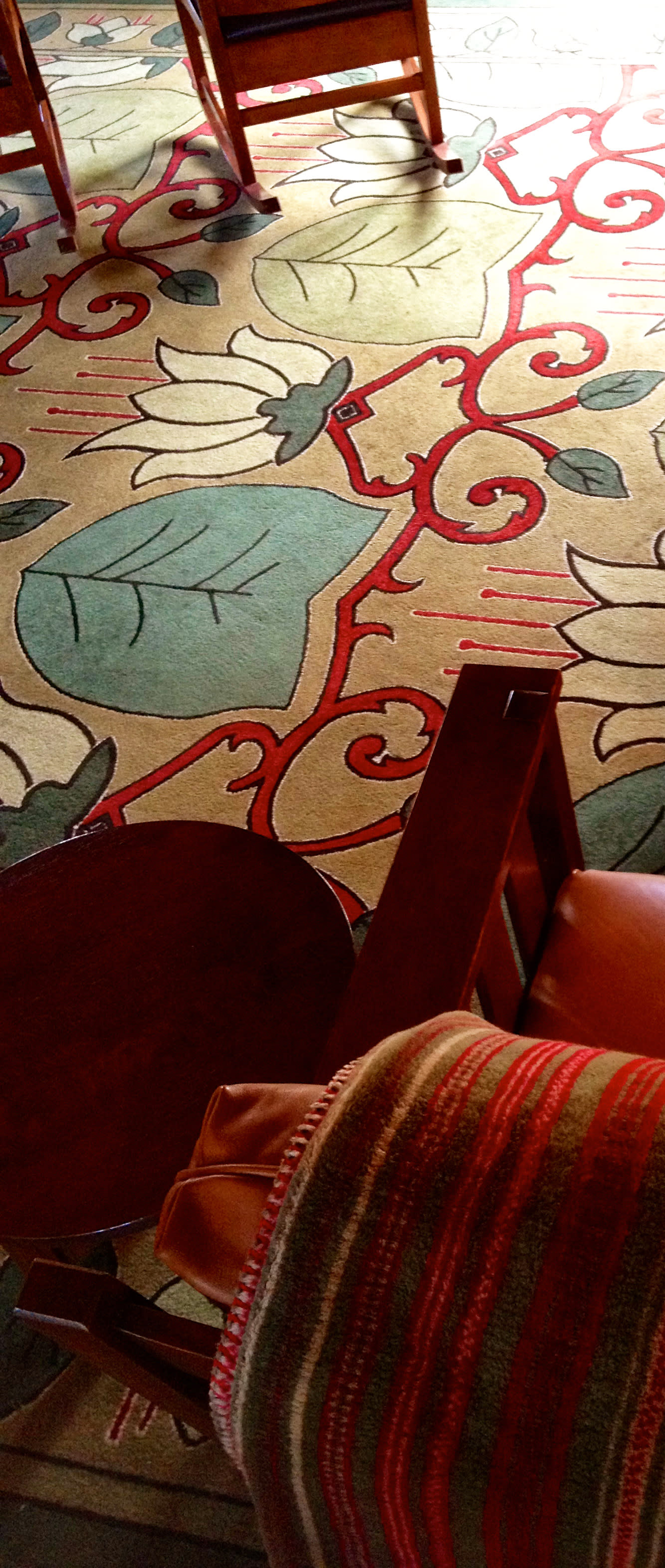 An occasional stop on the narrow conference grounds roads provides the opportunity to look up in appreciation of the blue sky, clean air and mottled canopy provided by the tall trees. Some of the Monterey Pines at Asilomar are old, so old they are ending their natural lifespan and will give way to coast live oaks. Throughout the grounds remnants of fine old trees, long passed, reach out with arthritic limbs. Yet nearby grow the young. Asilomar park rangers, naturalists and staff maintain, protect and support this ancient ecosystem. Native plants and young trees are planted and coddled while taking root to continue the cycle of nature. Rich ecosystems of native Monterey Pine stands like this are rare, found in only 3 California locales: Monterey Peninsula, Ano Nuevo, and Cambria. Amazing!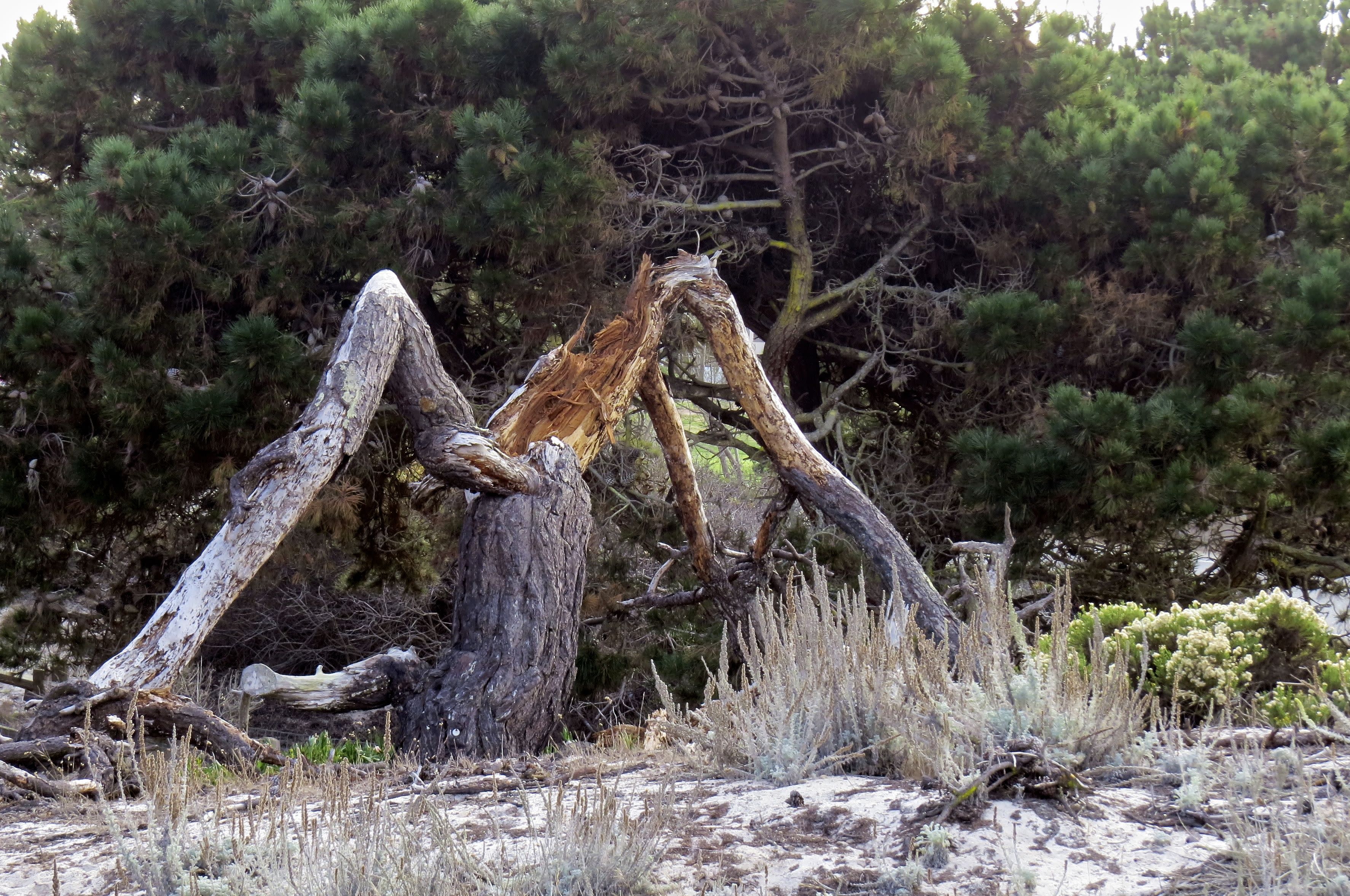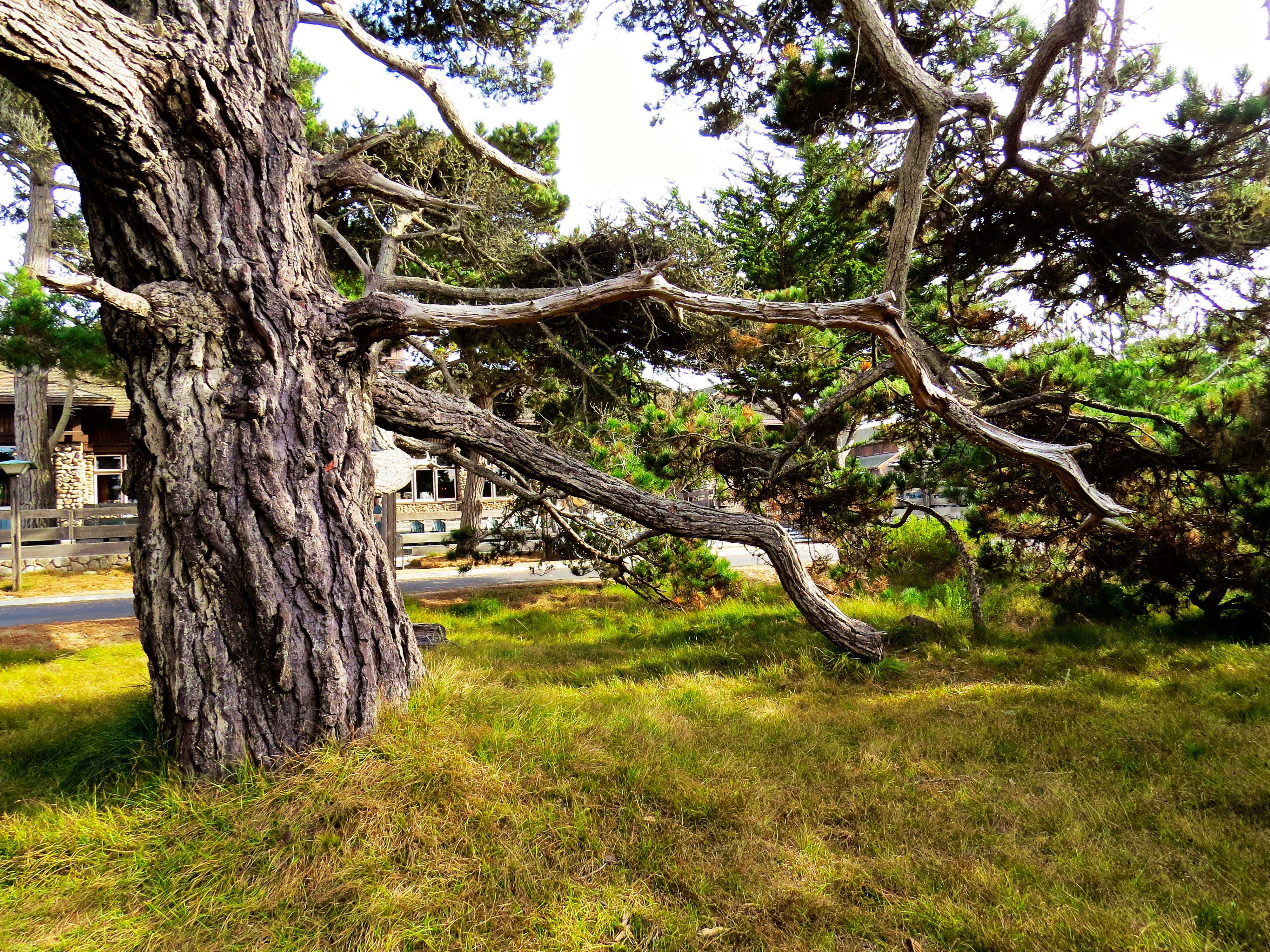 A bold feminine spirit still prevails at Asilomar. The idea and the place were conceived by women during a time when women needed a place of their own to nurture leadership and camaraderie. This year Asilomar celebrated their centennial year. When it opened in 1913, Woodrow Wilson was President and the 16th Amendment to the U.S. Constitution was adopted, establishing an income tax. Smooth-faced young Christian women gathered at Asilomar to hone a fresh role for themselves, to be "modern", with all the rights and responsibilities that entailed. At a time when California and the nation were struggling with some of our most challenging democratic ideas, Asilomar embraced a multi-cultural ideal, setting good citizenship for all as a reachable goal. Many of the sports-loving young women, the Stuck-Ups, who worked and played here in the early years, would benefit the war effort that soon followed. After the "Great War", young college men and high school boys employed each summer at Asilomar were transported to "the land of fog and pines." The stories of those times, the laughter, the pageantry, the hard work, are brought back to life here. Groups still gather among the trees by the sea to make memories. Artists, musicians, quilters, and book lovers capture the creative spirit that endures here.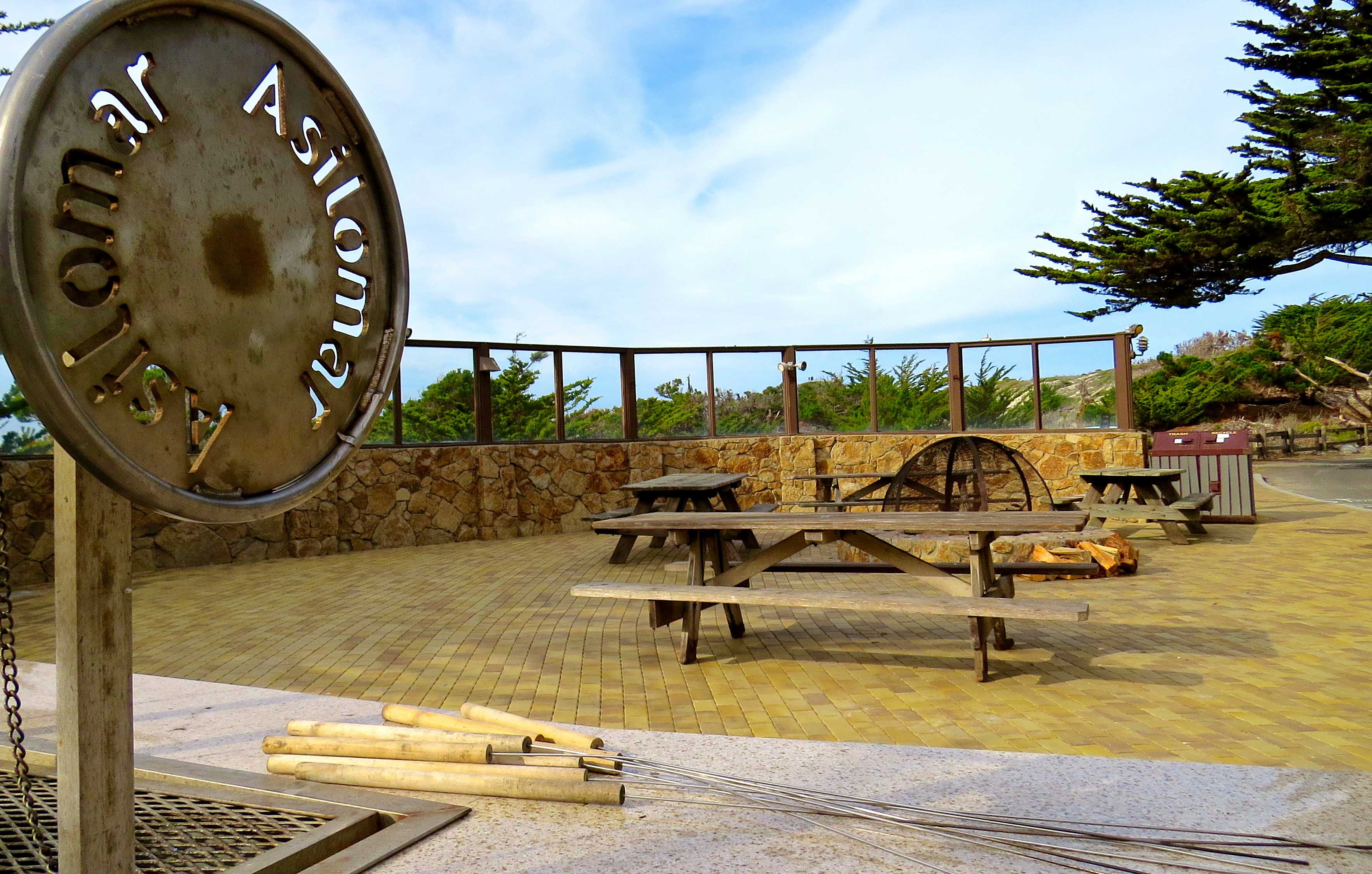 Every visit brings new sensations. On a marvelously quiet day, when other guests or visitors pass you by, there is no intrusion. The only sounds are the nearby ocean, an occasional snippet of quiet conversation muffled by duff and detritus, or the scolding of a black bird high in a tree. It is the perfect place to ponder the ebb and flow of time. Linger long enough, you may see the weather change before your eyes. Fog moves in on stone, wind on sand; damp stark weather. All the elements meet here in a sylvan rendezvous.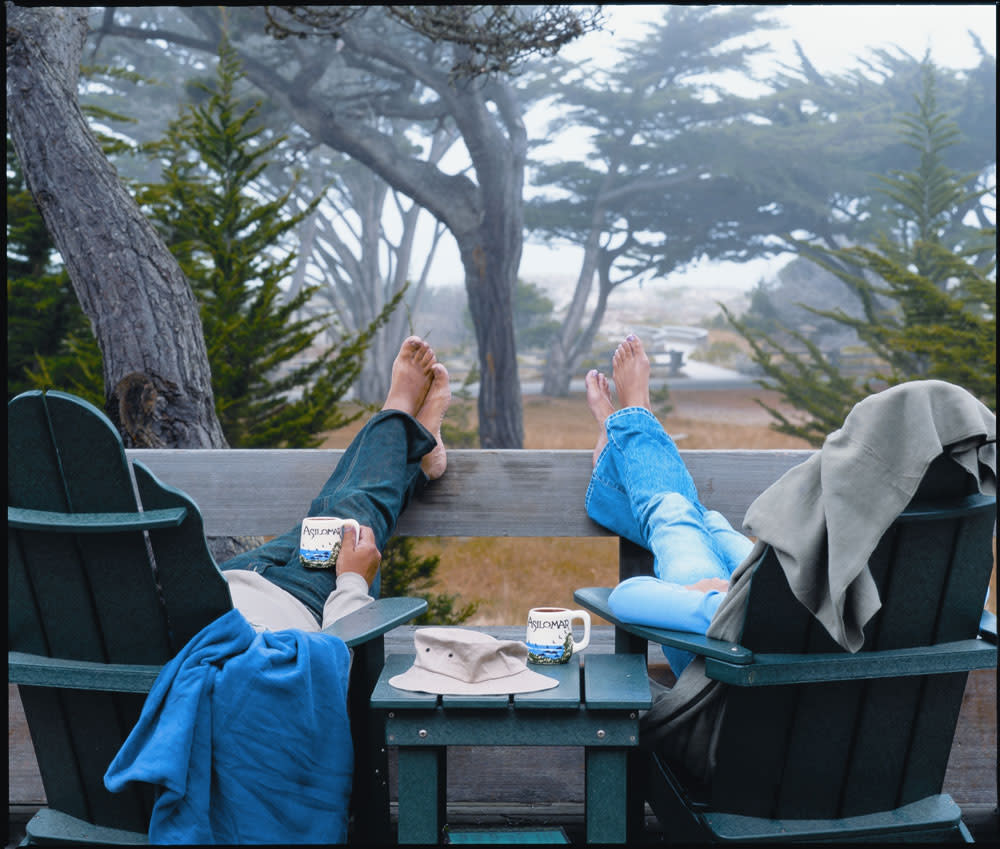 We can thank conservation-minded individuals and groups who, decades ago, strove to dedicate these 107 acres off-base to developers. They recognized the value of such a place - not a monetary value but a natural and cultural value. Asilomar is now one of our California State Parks, but is self-supporting and not relying on our state funds to operate. Now that is amazing!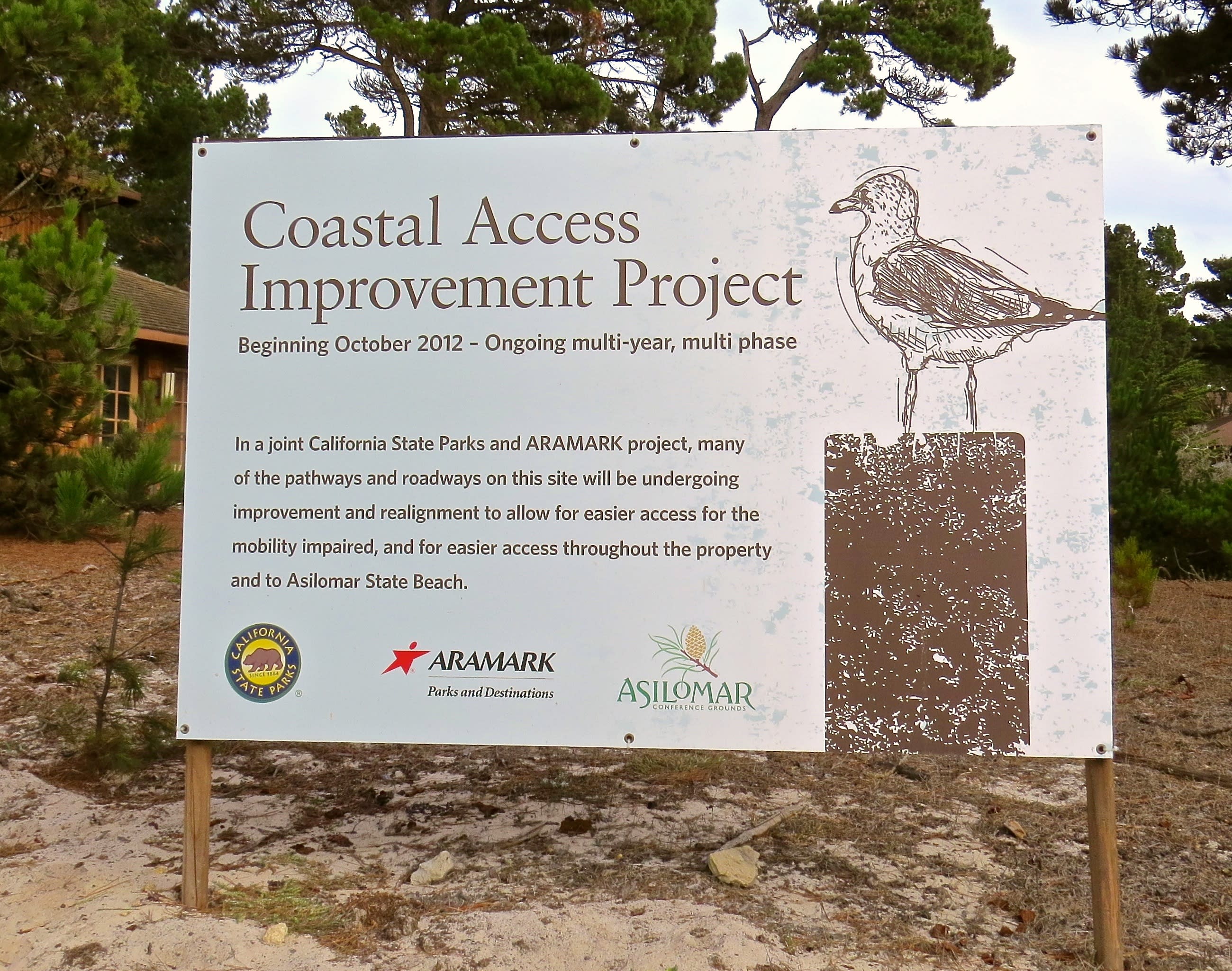 If you visit:
Please remember you are in one of your state parks
Check for event information; you may want to take part in a lecture or outdoor activity
Print a map and carry it along to navigate around the grounds
Dress in layers as the weather can change quickly
Visitors with disabilities who need assistance should contact the park office prior to arrival
The beach and dunes systems are part of the Central Coast Marine Protected Areas, Asilomar Marine Reserve and the Monterey Bay Sanctuary.
All plants and animals are protected by laws and no fishing or collection are allowed.