The Monterey Peninsula is rightfully famous for its natural splendor, but you needn't log out of Instagram when you head indoors. The area is home to some noteworthy restaurants with striking interiors and rich ambience. It doesn't hurt that it's practically a prerequisite in Monterey County to have a fireplace adding to the charm. Here are the dining destinations where I go to revel in the great indoors:
Restaurant 1833
Restaurant 1833 offers a truly enchanting setting for dinner. Housed in an atmospheric 19th century home in Monterey's Historic core, the restaurant's interior is dressed with period pieces -- some sourced from Hearst Castle -- and lit by flickering candelabras and dazzling fireplaces. You won't find more character west of New Orleans' French Quarter. The sumptuous ambience inspires feasts and the menu delivers. You'll enjoy great cocktails, a strong wine list and robust dishes like a wood-fire roasted truffle chicken.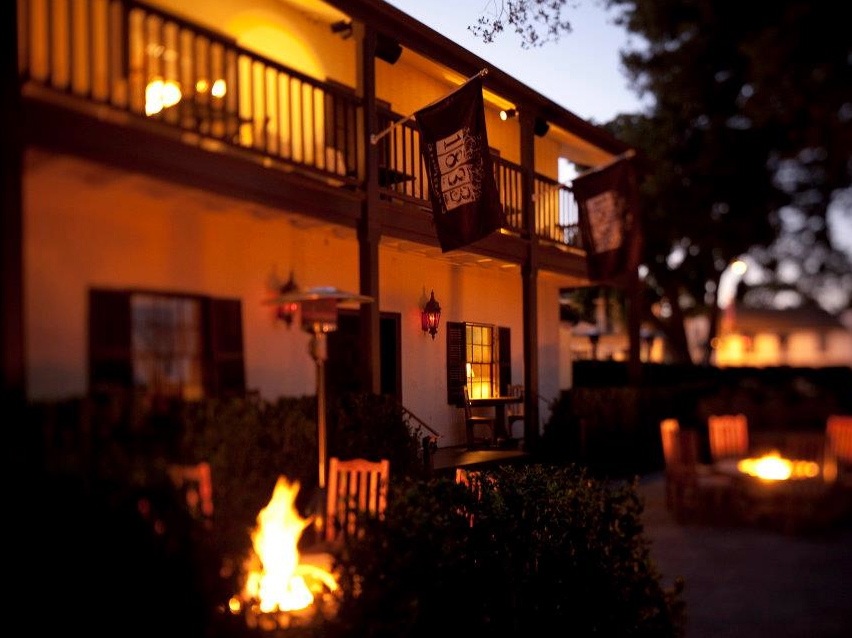 Deetjen's
Deetjen's feels like a Hollywood stage set for a hunter's cabin in the English countryside. The building originally served as a home (built from reclaimed materials from Cannery Row) until 1939, when an Englishwoman transformed it into the quaint restaurant it is today. With candle-lit dining rooms filled with endearing bric-a-brac, the setting is impossibly romantic. The hearty meals are satisfying at any meal, but I especially love breakfast when mists of fog lap at the wooden exterior and a crackling wood-burning stove keeps diners toasty warm. I usually order the eggs benedict with house-made smoked salmon only to get pings of jealousy when plates of scrumptious pancakes go by.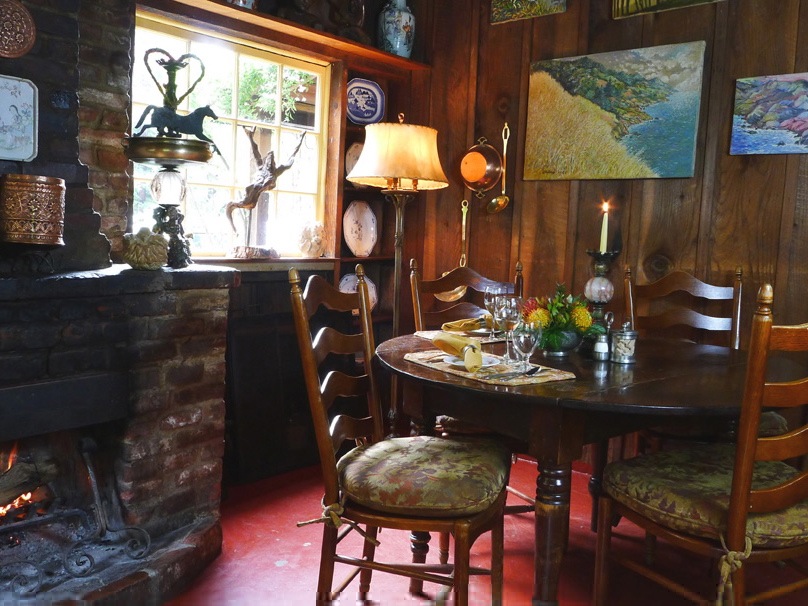 Cypress Inn
The first thing that you'll probably notice here are all the pups. Co-owned by celeb and noted animal lover Doris Day, this hotel and its restaurant extend a special welcome to four-legged friends. But even without Fido, I love cozying up with a classic cocktail and an appetizer (try the spiced calamari) in one of the lush spaces tucked inside the beautiful 1929 Spanish Revival building. The restaurant's dining room is an homage to Morocco while the adjacent lounge plays Doris Day flicks amidst fun, classic movie paraphernalia. There's also a comfy living room with plush sofas, a roaring fireplace, and on occasion, live jazz. Outside, twinkling lights and an outdoor hearth warm up a captivating courtyard.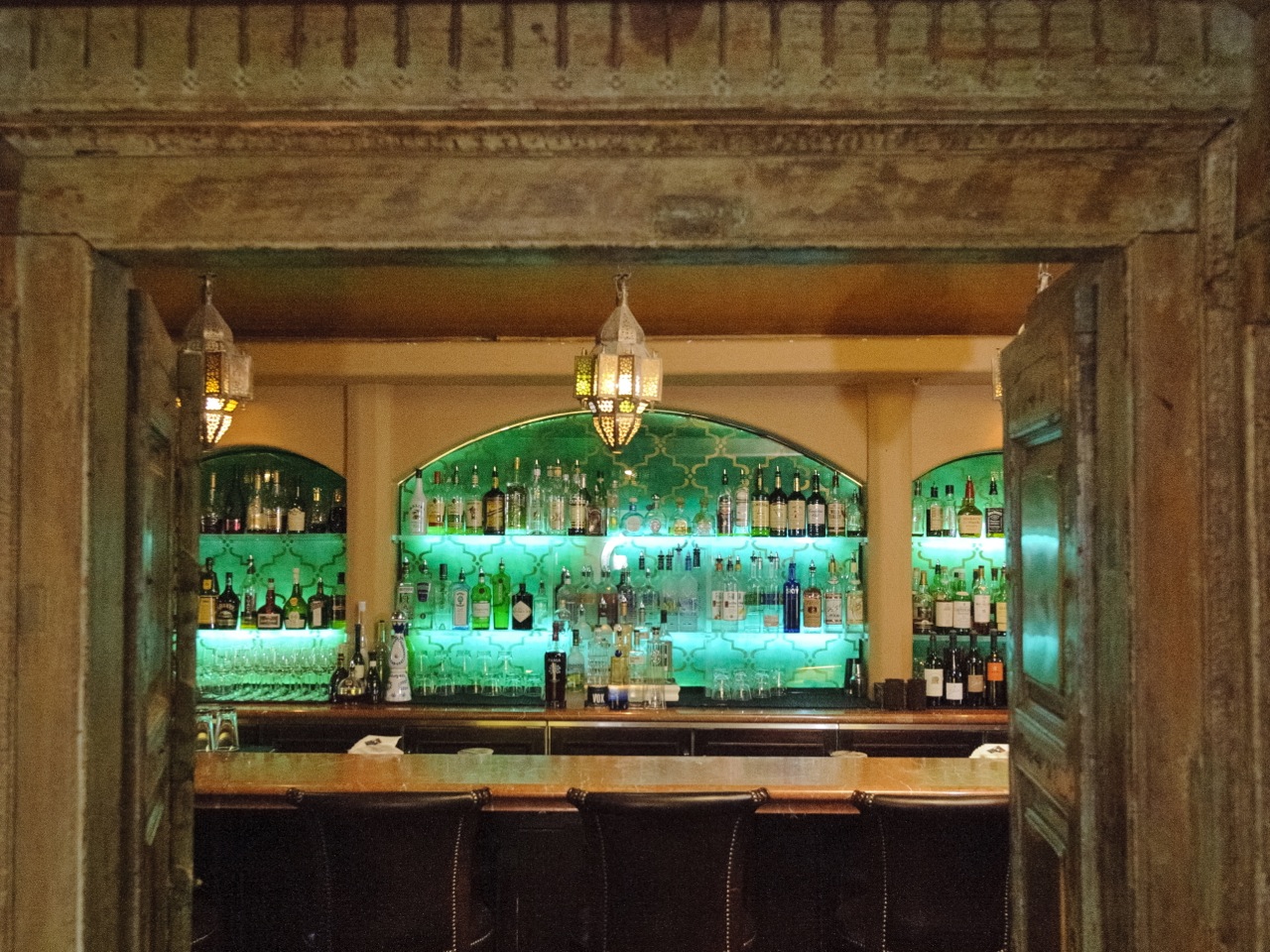 Hula's Island Grill
Full disclosure: I love tiki bars. So of course I'm biased towards the kitschy-fun, tropical paradise that is Hula's Island Grill. But I'm not alone. On any given night, you'll find the vintage Hawaiian-themed dining rooms packed with families enjoying fish tacos, burgers and luau pork. And no tiki restaurant worth its weight in colorful umbrellas would skimp on drinks. Hula's sports an amazing selection of rum while their Mai Tai may just have you swaying your hips.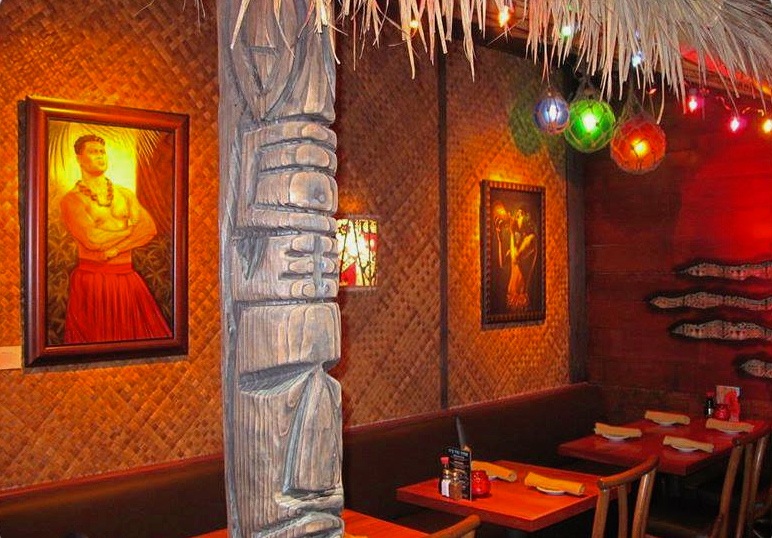 Casanova
Fashioned after the owner's childhood house in rural Belgium, this striking restaurant casts a spell. Its rustic facade blends in perfectly amidst Carmel's redwood and cypress trees creating the full effect of a countryside home. Enjoy classic French and Italian dishes inside the atmospheric dining rooms adorned with wood plank floors and -- yep, you guessed it -- a blazing stone fireplace. You can even sit at a table where Van Gogh once dined, transported from his former residence in France. Or just enjoy a glass of wine on the trellised patio strung with lights. I've often thought that Carmel feels like old Europe, but this place leaves no doubt.