Monterey - with its stunning seaside views, historic attractions and pleasant climate - is a popular tourist destination. It's full of unique historic sites such as Cannery Row and Fisherman's Wharf and offers a laid-back, Oceanside charm perfect for vacationing in. If you're planning to visit this famed coastal California city, it's important to pick the best time of year for your visit. Consider seasonal weather and annual festivals when selecting your vacation dates to ensure an unforgettable journey.
Weather
Located on the Pacific Ocean coastline, Monterey is blessed with a summerlike, Mediterranean climate, ranging from an average of 61 F during the winter months to an average of 72 F during the summer. It's important, however, to keep rainfall in mind when planning your trip. Most rainfall arrives during the wet season, which runs from November through April.
One thing you won't need to worry about in Monterey is snow! It is extremely rare here. Also, sweltering summers are unheard of. Summers are typically cool and foggy, no need for air-conditioning.
Monterey's peak tourism season runs from July through September due to the warmer weather and number of festivals and attractions. If you want less crowds, visit during the spring beginning in April or in the fall during October. The weather is a bit cooler but still pleasant, and some good deals can be had during these times.
The low season runs from November through March due to rainfall and cooler temperatures. Don't let that stop you if you want to visit during these months, however! You'll find low room rates and still have many things to do.
Festivals and Events
Monterey offers a variety of festivals catering to interests of all kinds. Music, sporting events, arts, and food and wine festivals are held throughout the year. Keep these events in mind when planning your visit, or plan your trip around them!
Jazz musicians help heat things up in march during the annual Jazz Bash by the Bay. In August, make the most of Monterey's tropical climate during the Monterey Bay Reggaefest. Also, don't miss the Monterey Jazz Festival, held in September. It's been running annually since 1958 and is the longest continuously run jazz festival in the world, attracting thousands of visitors.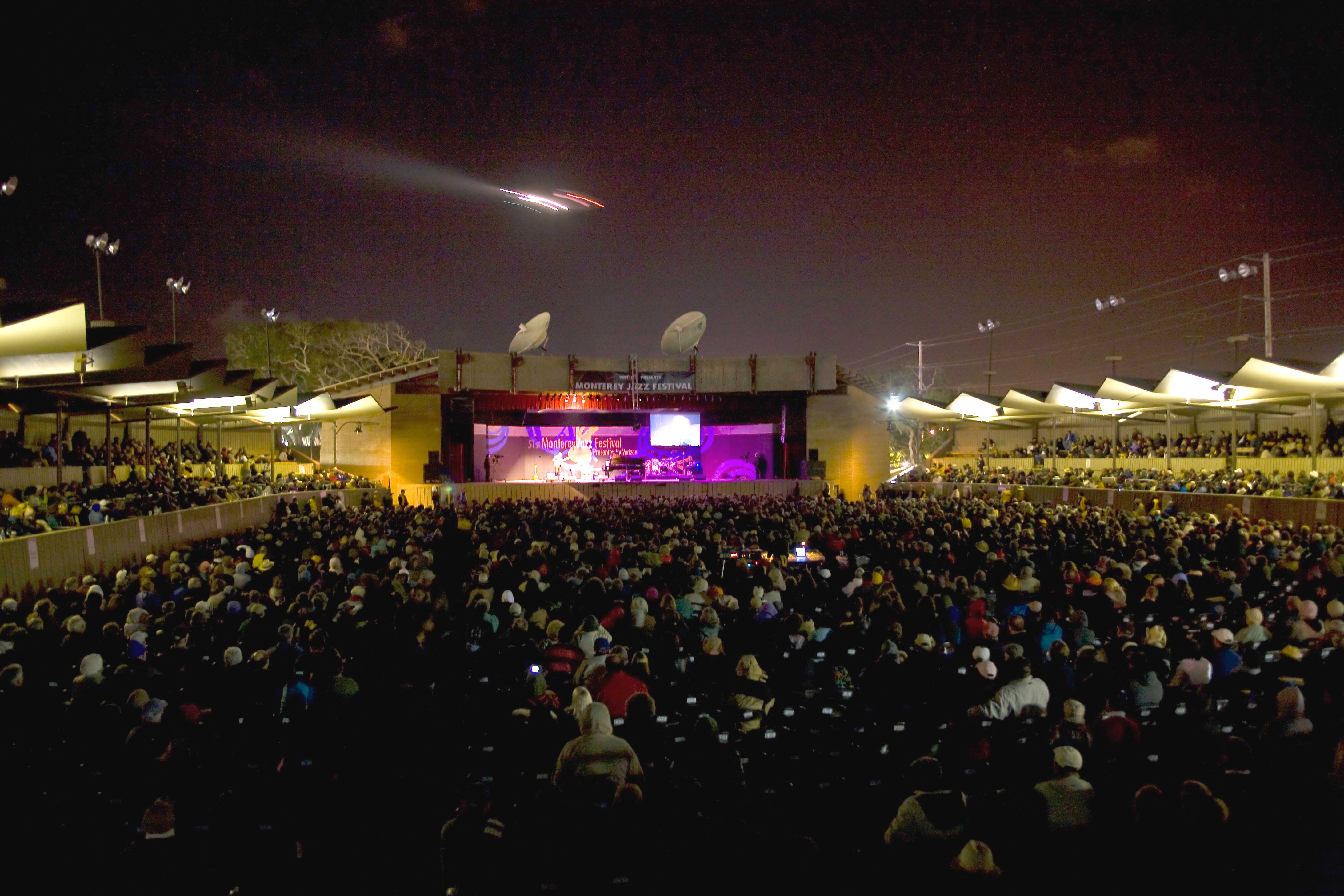 If you plan your trip in February, you can see the AT&T Pebble Beach Pro Am golf tournament, which attracts top players and celebrities. Car racing enthusiasts can visit during May's American Le Mans Monterey, featuring a series of top-class races. Another not-to-be missed event for car lovers is the Pebble Beach Concours d'Elegance, held in August, a top collector-car show.
California is famous for its wines, and many festivals pay homage to them. From Pebble Beach Food and Wine in April to the Winemakers' Celebration in May to the Monterey Wine Festival in June, wines are celebrated throughout the high season.
Attractions
You don't need to plan your trip around a festival; there are many famous and fun attractions in Monterey that are open year-round. Visit the Monterey Bay Aquarium, the historic Cannery Row or Fisherman's Wharf for some great views and seafood. Or you can simply take a drive along the stunning coastline and look for whales.
A bit of pre-trip planning will make your visit to Monterey a memorable