If you're planning a trip to Monterey, California, you likely already know all the wonderful sights and activities that await you there. From the beaches and piers to the Monterey Bay Aquarium to the historic Cannery Row neighborhood, there's an abundance of things to do and see in the culture-filled city. As your trip approaches, you'll want to nail down your transportation plans for getting there. Here are the best ways to get to Monterey. The sooner you get there, the more fun time you have for fun!
Fly the Skies
You can fly right into the city, which is served by the Monterey Regional Airport. This airport is served by five airlines: Alaska Airlines, Allegiant Air, American Airlines/American Eagle, United Express and US Airways. From there you can either take a taxi, use Monterey Salinas Transit or rent a car to get to your hotel. The airport is only 10 minutes from the city, and due to its small size, you won't have to deal with long lines or lengthy security checks when you return home.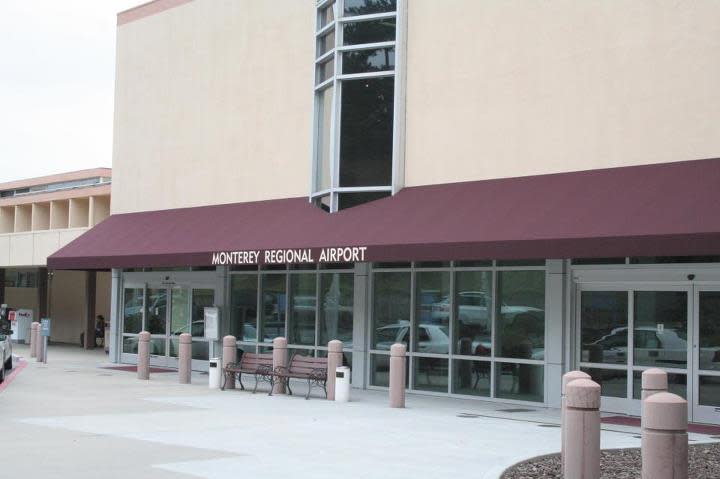 Another option is to fly into San Francisco or San Jose and take the Monterey Airbus shuttle service to the Monterey Transit Plaza. This can be a bit more cost-effective and is a convenient and easy way to reach your destination. You can even get a discount for booking online!
Try using an online discount ticket broker, like Travelocity or Expedia, to get the best deals on your flight tickets.
Hit the Road
If you're lucky to be close enough to drive to Monterey, than you have the option of taking historic, coastal Highway 1 to the city. You will have spectacular views of the coast and an enjoyable drive, even with the traffic. Be advised that this highway can be tricky to navigate in stormy weather. Make sure your car parts are fully functional before making the journey!
If you're driving in from San Francisco or San Jose, you'll begin your journey on Highway 101. From there you can eventually connect with Highway 1. This is your best option if you decide to fly into one of those airports and then rent a car.
Take it easy and try to enjoy the views instead of stressing about the busy roads! Soon you'll be relaxing in Monterey.
Ride the Rails
If you don't like to fly and would rather leave the driving up to someone else, then you can also take the train. Amtrak's Coast Starlight line can get you here from Los Angeles, Seattle or 26 other cities on its route. The nearest station to Monterey is in Salinas, about 20 miles away. From there, you can take Amtrak's shuttle service to five different stops in Monterey.
Taking the train can be a relaxing and enjoyable experience and is a great way to start your vacation. It's less expensive than flying, the seats are roomy and you have the option of booking a sleeping car if it's a long trip for you. You get to enjoy the scenery and move around. Have dinner in the dining car or hang out in the lounge car. When you travel by train, getting there is half the fun!
Hop the Bus
If you are really into budget travel, you can take the bus to Monterey. As with train travel, bus travel relieves you of driving and can be a relaxing way to get from home to your destination. Greyhound's closest station to Monterey is in Salinas; from there you can take Monterey Salinas Transit to your destination.
Whether you travel by plane, train or automobile, the most important thing is that you get to Monterey quickly, easily and safety. Research your options, make the best choice for you and enjoy your journey. Your destination will be well worth it.