On an abnormally sunny June evening, foodies and wine enthusiasts alike gathered for the Joyce Winemaker's Dinner at Mission Ranch, a collaborative effort between Russell and Frank Joyce of Joyce Vineyards and the culinary team at Mission Ranch. To say that the dinner was a success would be an understatement; it was a phenomenal gastronomical and viticultural experience.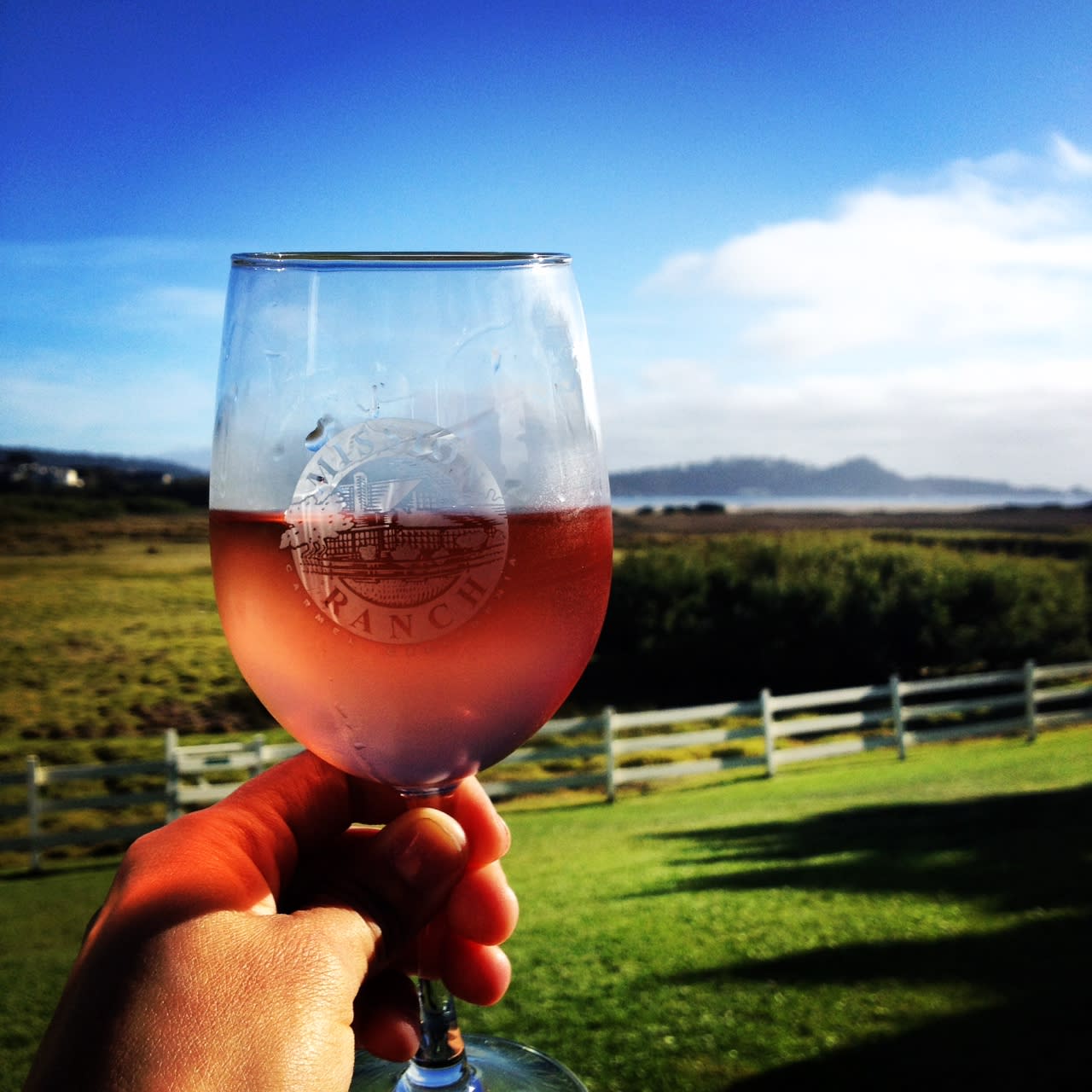 Guests began the culinary mash-up on the patio with glasses of Joyce's 2013 Rose of Grenache while enjoying views of Point Lobos, which is a real treat in June. The light Rose was paired with mouthwatering Southwestern Aioli Beef Skewers, a perfect pairing on the palate with the heat of the spicy aioli.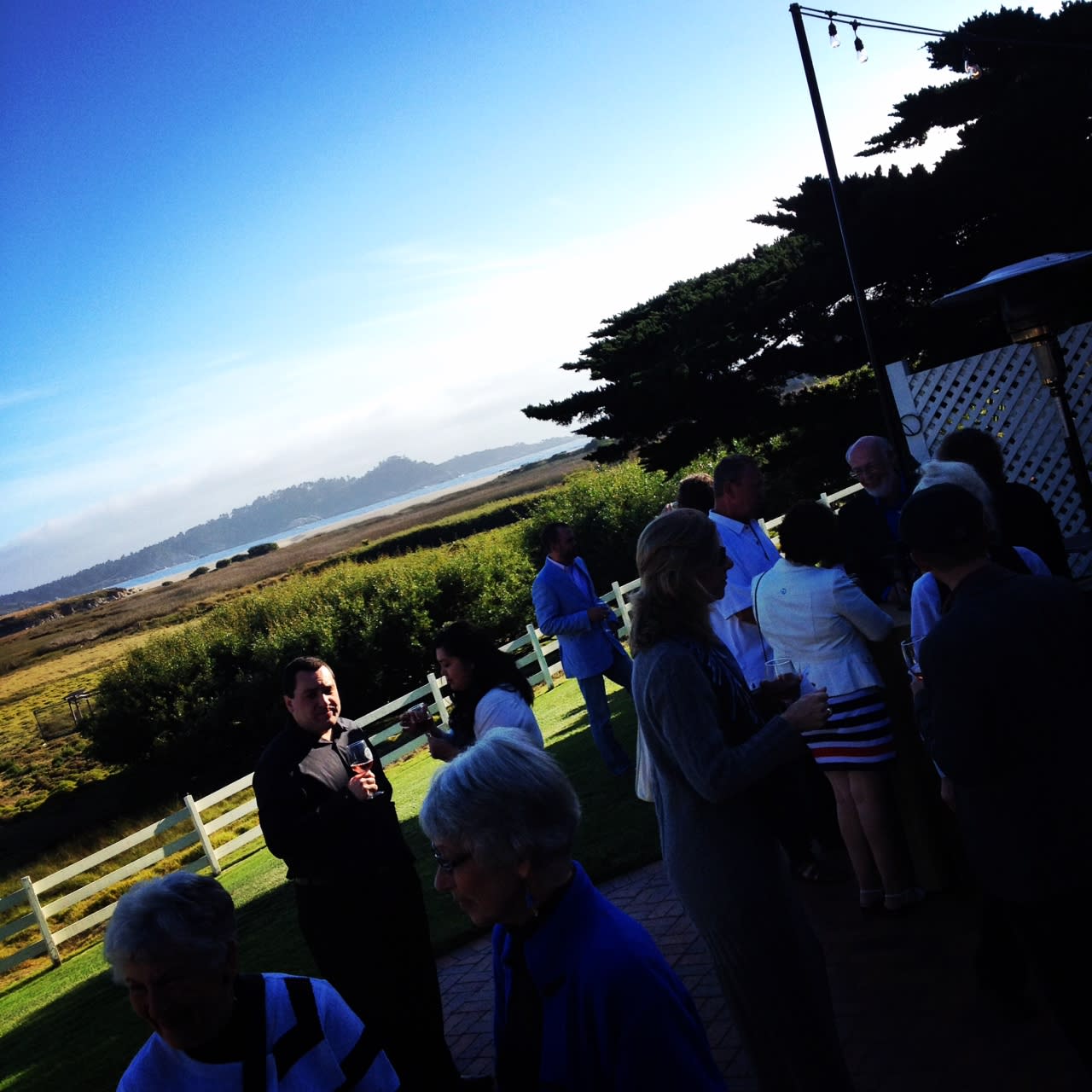 Diners were then whisked away to the main event, a four-course gourmet meal in the rustic yet elegant ranch barn. The set up was perfect, being serenaded by the grand piano from the center of the room while enjoying the meal. Each wine was properly introduced to us by the Joyce team along with the dish; the soft and well-rounded 2012 Black Mountain Chardonnay paired with soft-shell crab, the luscious 2012 Tondre Grapefield Pinot Noir paired with tender pork chops and the light yet complex 2012 Santa Rita Reserve Pinot Noir paired with juicy and well-seasoned lamb shank.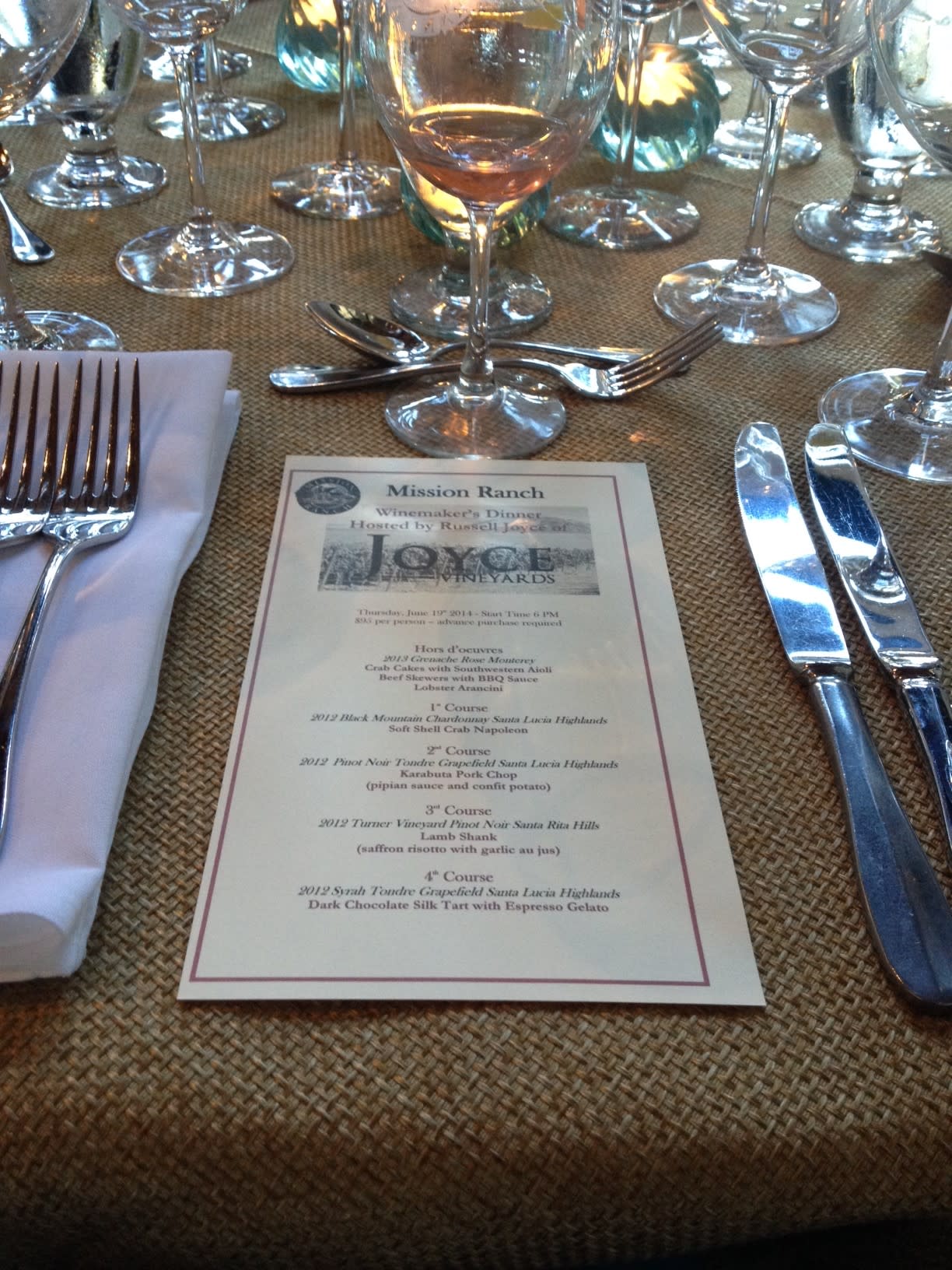 For those among us who were able to squeeze in dessert, our palates were delighted with a rich dark chocolate tart with a creamy espresso gelato and paired with the equally rich 2012 Tondre Grapefield Syrah.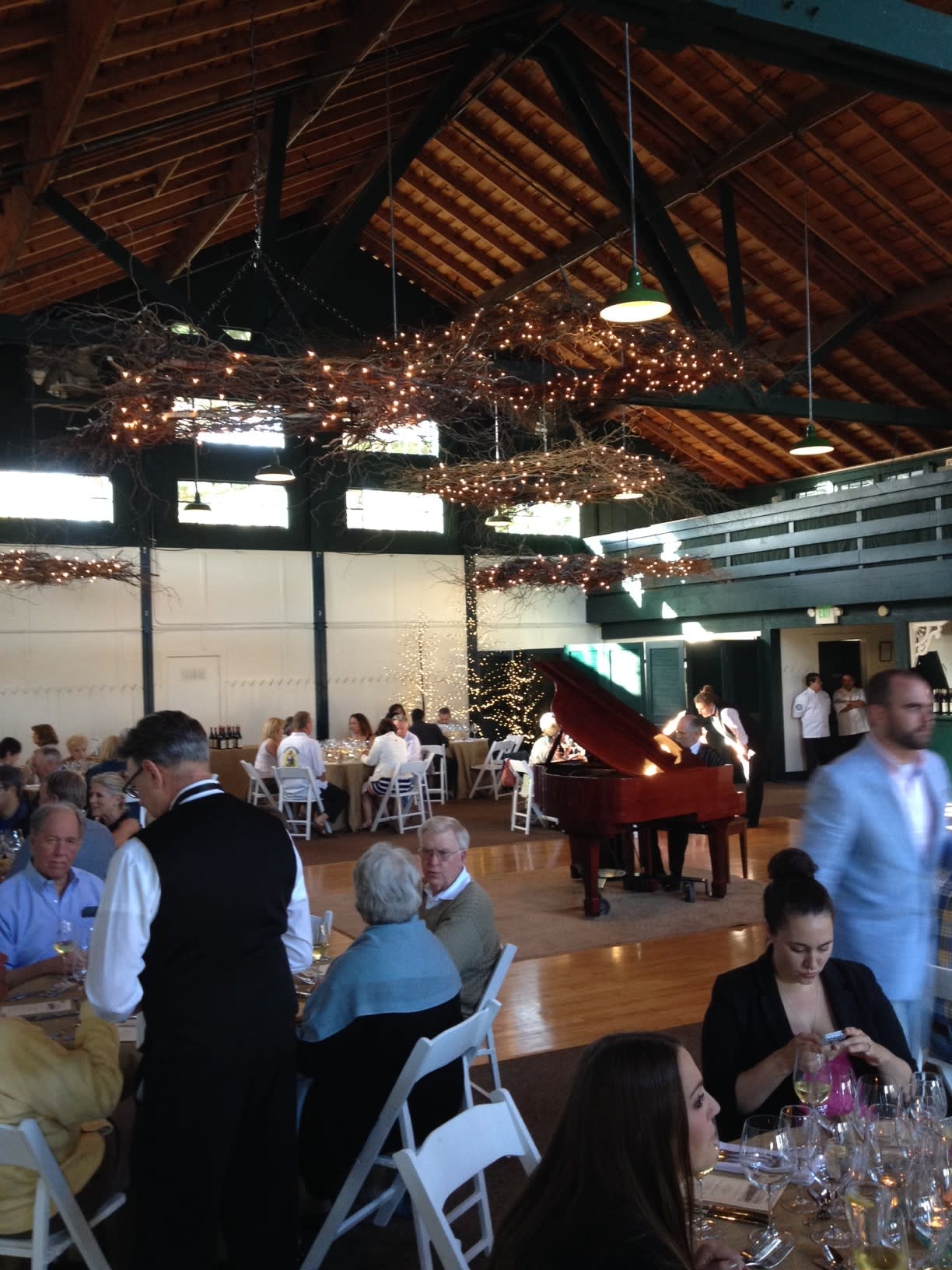 The meal, the handcrafted wine and the company all went together in perfect harmony and I think its safe to say that everyone in attendance went home satisfied that night.
For more information on upcoming Winemaker's Dinners and other fun events, contact info@joycevineyards.com, become a fan on Facebook or check out the Joyce Vineyards website.