Taking a road trip can be the adventure of a lifetime. Between freedom of the open road and the sense of adventure it fills you with, there is nothing quite like this type of vacation. While road trips are all about spontaneity, it's important to do some planning before hitting the open road. Read on to discover the best routes, sites, things to pack and cars to drive when setting out on a Monterey road trip.
The Best Route to Take
As a road trip is all about the journey, and not just the destination, it's important to plan the best route to get to Monterey, CA. Known as one of the most picturesque coastal drives in America, Highway 1 is the best route to take. Start at Morro Bay, and make your way to Monterey, making stops at Big Sur and Carmel-by-the-Sea before reaching your final destination. These stops, along with breathtaking views of massive redwood forests and California coastline, will provide the perfect backdrop for the road trip of a lifetime.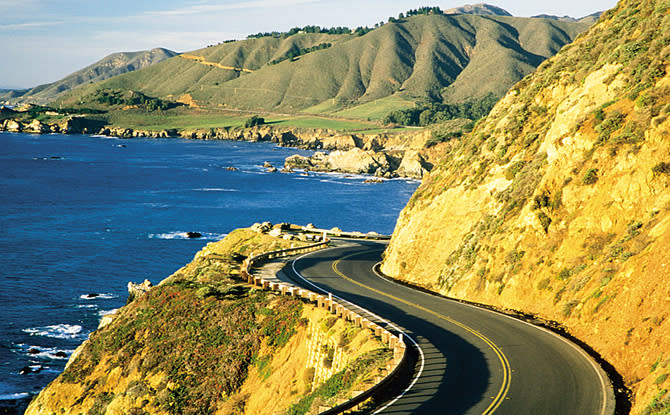 Essential Pit Stops
While cruising down the open road it's important to take a few pit stops and spend time outside of your car. On this coastal California road-trip there are some key spots you won't want to miss.
On your way to Monterey be sure to stretch your legs and do some sightseeing in Pfeiffer Big Sur State Park. Here you will find redwood trees as tall as skyscrapers and views of the Big Sur River, as well as numerous hiking paths, to keep you occupied for hours.
Also, after driving the 90-mile stretch of the Big Sur highway, stop at the quaint and artsy village of Carmel-by-the-Sea. Enjoy walking on the beaches of the Pacific Ocean coastline, as well as strolling the streets lined with quaint cottages and art galleries.
Once you reach your final destination, there are many sites you won't want to miss in Monterey. Be sure to stop at the iconic Fisherman's Wharf for a cup of clam chowder and take in the sites on Cannery Row, including the Monterey Bay Aquarium.
What to Pack
As space for luggage can be limited while on a road trip it's important to pack wisely and only the essentials. On this coastal road trip to Monterey, you will be encountering varied terrain, geography and climate, so make sure your road trip wardrobe includes lots of layering pieces for warm afternoon temps along with brisk evenings and early mornings.
Also, don't forget other road trip essentials including sunscreen, sunglasses, a killer playlist and of course, a camera. As you will be relying solely on your car during your adventure, make sure you pack a spare tire and car jack, or even your AAA card in the event that you run into car problems.
The best and most iconic way to vacation on the California coastline is by taking a road trip. Between the amazing coastal highway with pacific views, interesting towns and pit stops along the way, taking a road trip to Monterey will make memories you won't soon forget. By planning for your journey before you hit the road, you will be able to worry less and explore more, so turn up the music, let your hair down and enjoy every part of your Monterey road trip.