United States Air Force Airmen of Note Concert
September 30, 2017 from 2:00 PM to 4:00 PM at Lovers Point Park
The Airmen of Note is the premier jazz ensemble of the United States Air Force. Stationed at Joint Base Anacostia-Bolling in Washington, D.C., it is one of six musical ensembles that comprise The U.S. Air Force Band. Created in 1950 to continue the tradition of Major Glenn Miller's Army Air Forces dance band, the current band consists of 20 active duty Airmen musicians including one vocalist. The band will perform on Saturday, September 30th, 2017 from 2:00PM to 4:00PM at Lovers Point Park in Pacific Grove.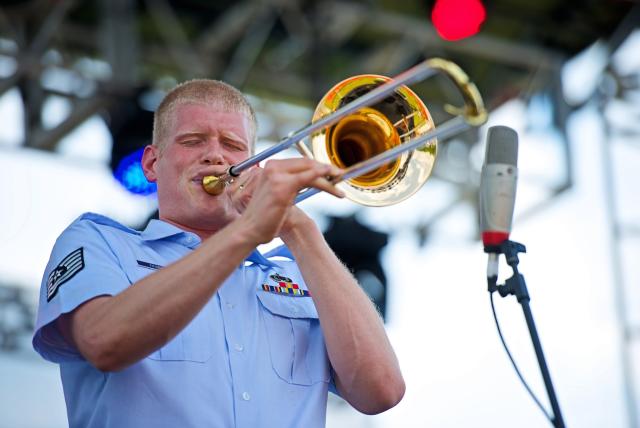 First Friday in Pacific Grove
October 6, 2017 from 6:00 PM to 9:00 PM in Downtown Pacific Grove
Come and enjoy a butterfly-themed evening with live music, refreshments, art openings and surprises! First Fridays are a grassroots event sponsored by local businesses in downtown Pacific Grove. Some of the participating businesses include Carmel Valley Roasting Co. Pacific Grove Art Center, Red House Cafe, and the Pacific Grove Masonic Lodge. Look for the green flags around downtown for participating businesses.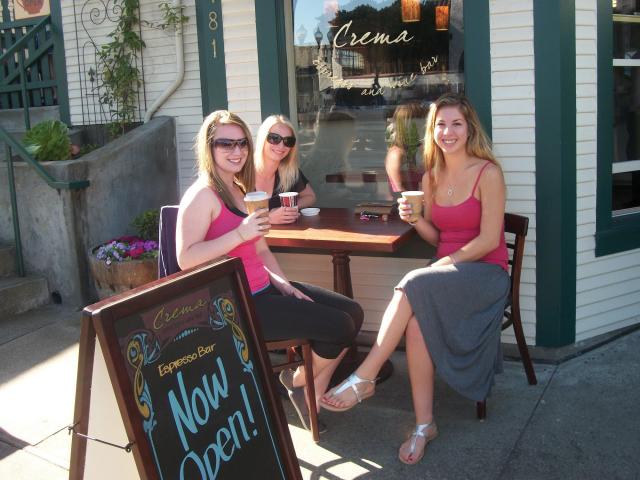 77th Annual Butterfly Parade & Bazaar
October 7, 2017 from 10:00 AM to 1:00 PM in Downtown Pacific Grove
Watch as local elementary school children dressed as butterflies welcome the Monarchs to Pacific Grove during this annual parade. You can catch the 77th annual Butterfly Parade October 7th on Pine Avenue in front of Robert H. Down Elementary School. The parade begins at 10:30 AM and is followed by a Butterfly Bazaar behind the school. For more information call 831-646-6540.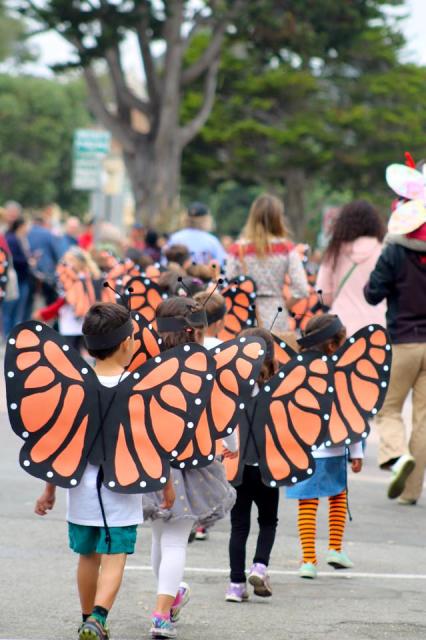 Butterfly Days
October 6-8, 2017
Put on by the Pacific Grove Heritage Society, Butterfly Days is a three-day welcome party for the return of the monarch butterflies to Pacific Grove! The event kicks off on Friday, October 6th with a butterfly-themed First Friday event, followed by the Butterfly Parade and Bazaar at 10a.m. on Saturday, and the launch of the "Life in Pacific Grove, California" book at Chautauqua Hall at 11:30a.m. The weekend will also include arts and crafts activities at the Pacific Grove Museum of Natural History, Pacific Grove Art Center and Elmarie Dyke Park, special film screenings and art auctions and appearances by the Feast of Lanterns Royal Court and Guard!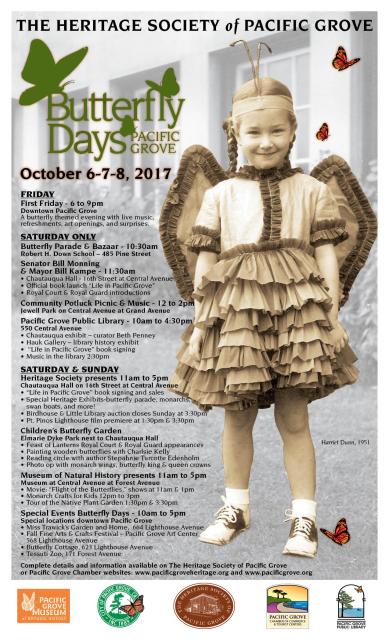 Pacific Grove Blessing of the Animals
October 14, 2017 from 1:00 PM to 3:00 PM at Berwick Park
Bring your pet to Caledonia Park for a community blessing in honor of St. Francis of Assisi, the patron Saint of animals. In attendance will be Reverend Dan Paul from the Christian Church Disciples of Christ, Reverend Jeffrey Lewis from St. Mary's-by-the-Sea Episcopal church and Father Seamus O'Brien of St. Angela Merici. For more information contact Reverend Dan Paul at pgchurch@pacificgrovechurch.org.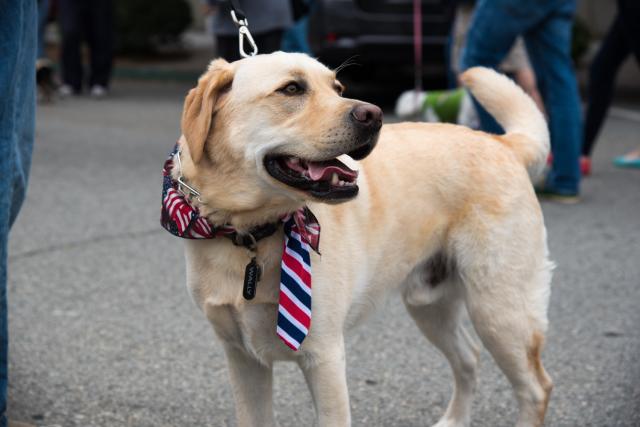 West Coast Crosley Club Car Meet
October 14, 2017 from 11:00 AM to 3:00 PM at Jewell Park
Check out dozens of Crosley automobiles lined-up at Jewell Park in Pacific Grove. For more information contact Richard Alexander, West Coast Crosley Club President, at tracplanning@gmail.com.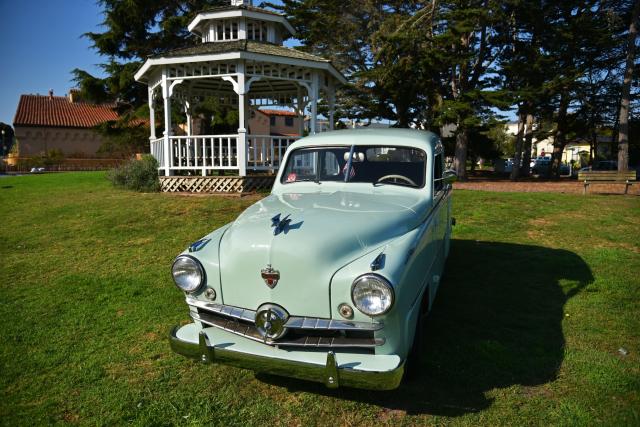 Monterey Bay Half Marathon
November 12, 2017 from 8:00 AM to 10:30 AM in Pacific Grove
The scenic Pacific Grove coastline is showcased to thousands of runners at the Half Marathon. The gently-rolling, 13.1 mile course travels through historic Monterey, down Cannery Row, along Ocean View Blvd., into downtown Pacific Grove and along the coast to Asilomar and back.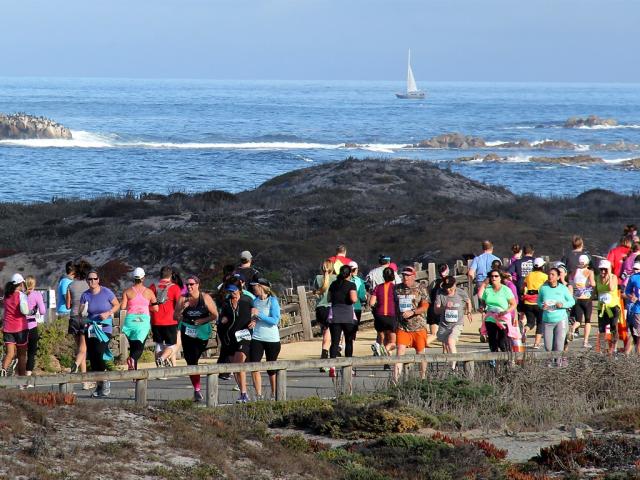 Christmas Tree Lighting Ceremony
November 27, 2017 from 5:30 PM to 6:30 PM at Jewell Park
Come watch the city of Pacific Grove light up their beautiful tree in Jewell Park. Santa Claus himself will make a very special entrance for his first visit to Pacific Grove. Festivities will include live entertainment by school bands and choruses, followed by caroling and refreshments. For more information contact the Pacific Grove Chamber of Commerce at 831-373-3304.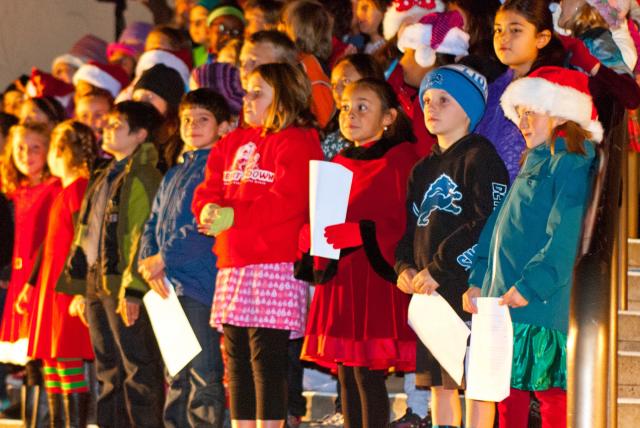 Christmas at the Inns
November 28 & 29, 2017 from 6:00 PM to 9:00 PM at Various Inns in Pacific Grove
Visit 10 bed & breakfast inns decorated for the holidays in Victorian-era splendor. Entertainment and light refreshments will be served. There are a limited number of tickets sold for this event - so buy now! For more information & tickets call 831-373-3304.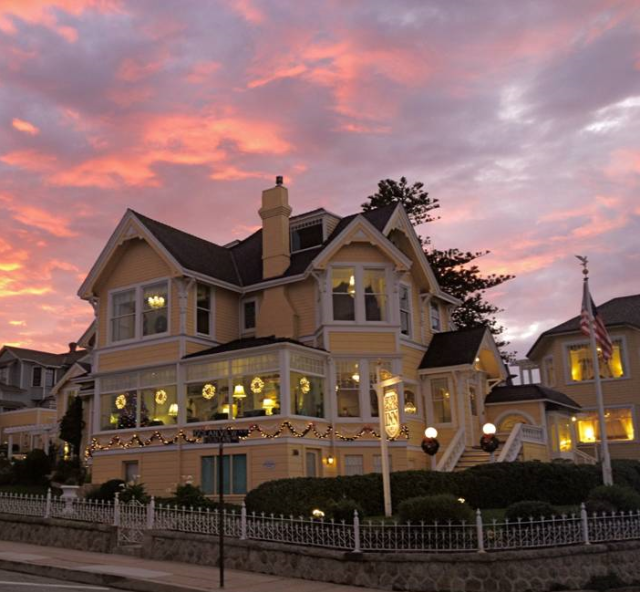 16th Annual Holiday Parade of Lights
November 30, 2017 from 6:00 PM to 7:00 PM in Downtown Pacific Grove
A stunning light parade featuring marching bands, holiday floats, dance teams, equestrian groups, and of course, Mr. and Mrs. Claus. After the parade, you can enjoy wagon rides, photos with Santa & carolers. Take a stroll around the downtown shops and get your shopping done early! For more information call 831-373-3304.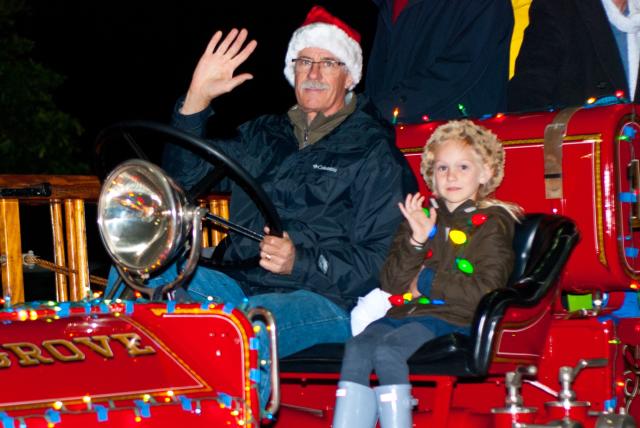 24th Annual Stillwell's Fun in the Park
December 2, 2017 from 10:00 AM to 4:00 PM at Caledonia Park
You're invited to attend one of the best holiday parties around! Enjoy carnival rides, hayrides, a petting zoo & lots of entertainment. Santa will arrive on a bright red fire engine. Frosty the Snowman and the Snow Queen will also be in attendance. For more information call 831-373-3304.