Butterfly Days
October 5th - 7th
Downtown Pacific Grove
Put on by the Pacific Grove Heritage Society, Butterfly Days is a three-day welcome party for the return of the monarch butterflies to Pacific Grove! The event kicks off on Friday, October 5th with a butterfly-themed First Friday event, followed by the Butterfly Parade and Bazaar at 10a.m. on Saturday, and the launch of the Heritage Home Tour with 14 venues. The weekend will also include arts and crafts activities at the Pacific Grove Museum of Natural History, displays at the Hart Mansion, launch of "Life in Pacific Grove" book 2, special film screenings and art auctions and appearances by the Feast of Lanterns Royal Court and Guard and much more!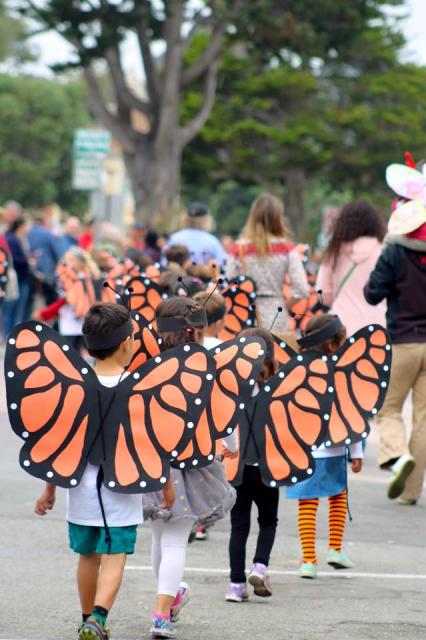 50th Anniversary Austin-Bantam Society Car Show
October 13th, 10am – 3pm
Jewell Park, Forest and Central Avenues
Car Week may have come and gone but this one-time show may satiate the appetites of car lovers still hungover from all the excitement. Showcasing circa 1930-1940 American Austin and Bantam cars along with English Austin vehicles including some race cars, this 50th Anniversary show will kick off in the morning at Jewell Park on the corner of Forest and Central Avenues in Pacific Grove. Also on display will be the Bantam Reconnaissance Car which was the world's first Jeep. Attendees can enjoy a day full of classic cars accompanied by Dixieland Jazz in the bandstand. Info: 831-915-8203.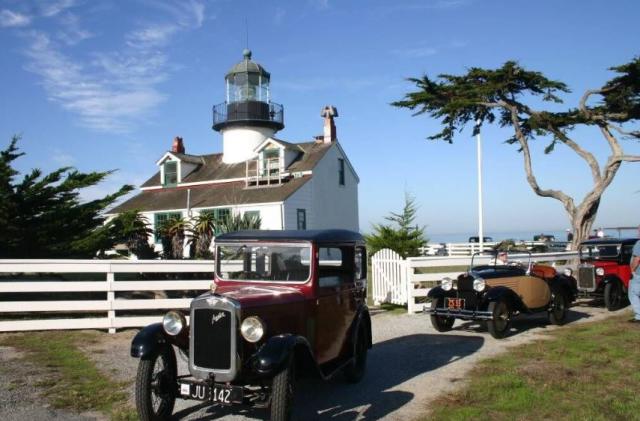 Free Trick or Treating in Downtown Pacific Grove
October 27th, 10am-3pm
Downtown Pacific Grove
Ghosts and goblins of all ages are invited to this free family event! Activities include candy, giveaways, music, the Pacific Grove Police Department Halloween Safety Zone and special offers at participating businesses. This event is held in conjunction with the PG Museum of Natural History's spooky Science Saturday and sponsored by the PG Downtown Business Improvement District and the Pacific Grove Chamber of Commerce. Children Must be accompanied by a responsible adult. For more information visit facebook.com/downtownpacificgrove.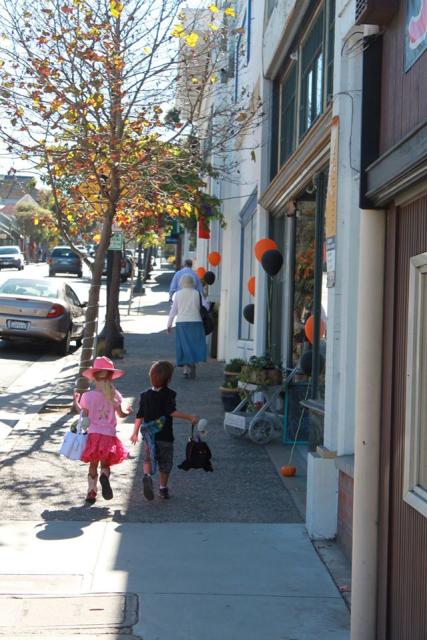 Christmas Tree Lighting and Santa's Party
November 26th, 5:30pm - 8pm
Pacific Grove Museum of Natural History, Forest & Central Avenues
A favorite of locals, the City's official Christmas Tree Lighting celebration at Jewell Park, corner of Forest & Central Avenues. This event kicks off a week of holidays in Pacific Grove with live music by several local school groups singing Christmas carols and other holiday songs. Bring the kids to enjoy free holiday treats and cider, a dance show and an appearance Santa Claus himself!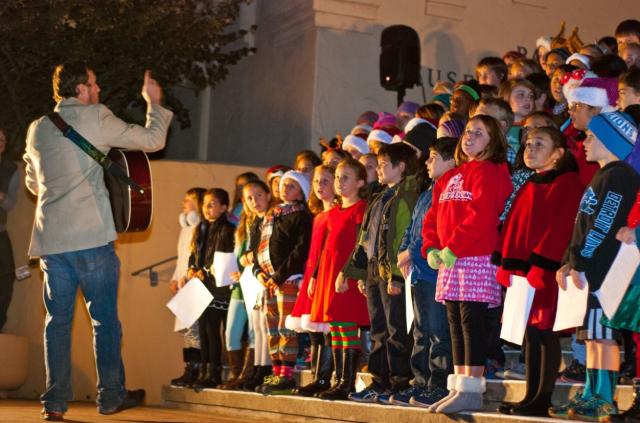 Christmas at the Inns
November 27th & 28th, 6pm – 9pm
Various inns throughout Pacific Grove
Visit 10 bed & breakfast inns decorated for the holidays with live holiday music at every inn and holiday treats served complimentary. Santa Claus makes the rounds to each location spreading cheer to all attending. This is a great opportunity to tour Pacific Grove's iconic Victorian bed and breakfast properties completely decked out in holiday splendor. Attend with a special someone or bring along the entire family! Tickets are $20 per person, good for both nights. Children 12 and under are complimentary. More information can be found at www.pacificgrove.org.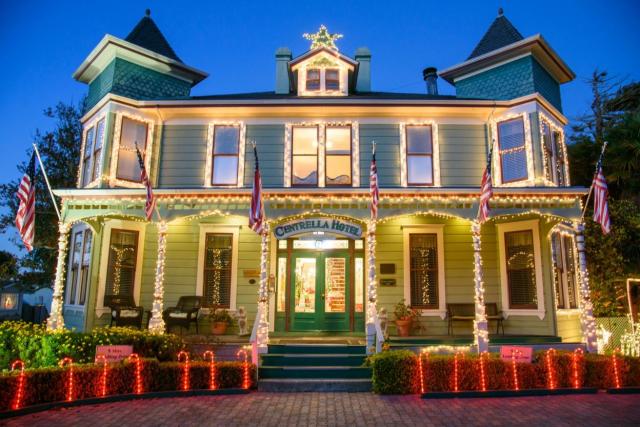 17th Annual Holiday Parade of Lights
November 29th, 6pm – 7pm
Downtown Pacific Grove
This lighted parade on Lighthouse Avenue in downtown will feature marching bands, holiday floats, dance-teams, equestrian groups, and of course, Santa Claus. Stick around after the parade and finish off your holiday shopping at one of downtown Pacific Grove's many retail stores staying open late selling unique apparel, antiques and much more! Santa will stick around for photos with the kids and if you're feeling especially festive, join in as local groups go door to door for caroling!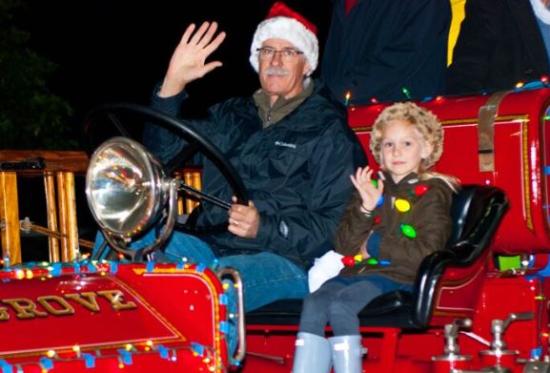 25th Annual Stillwell Fun in the Park
December 1st, 10am – 3pm
Caledonia Park, Pacific Grove
Don't leave the kids at home for this one!  Taking place at the Tommy Stillwell Court behind the Post Office, this holiday themed variety event features appearances by Santa and the Snow Queen, complimentary rides, bounce houses, petting zoo, and entertainment.