When it comes to a year-round destination in California, Monterey County is the ultimate place to escape for a long weekend. The proximity to the ocean provides a natural connection with the outdoors. There is everything from hiking trails to explore, lodges to cozy up in, and unique restaurants to enjoy. During my 72-hour trip to Monterey County, I spent my time exploring the coastline of Big Sur and then working my way to the resort town of Carmel Valley. The juxtaposition of both areas made for a well-rounded trip. An opportunity to connect with nature and a chance to wind down. It was certainly the best of both worlds.
Returning home, I was reminded just how wonderful a long weekend trip can be for the soul. So here are a few of the highlights from my 72-hour trip through Monterey County to inspire you to plan your own adventure.
IN BIG SUR
Exploring Big Sur's Coastline
There is nothing quite like making the winding drive down the coastline of Big Sur. It's the ultimate playground for outdoor enthusiasts. Stop for a scenic viewpoint, hike the trails of the multiple state parks like Andrew Molera or Pfeiffer Big Sur, and take in the fresh air.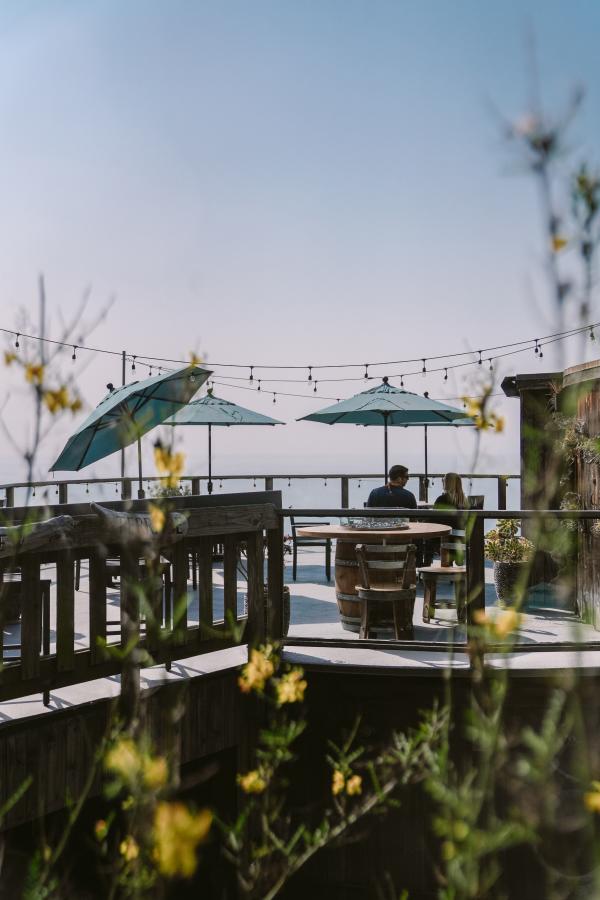 After a morning of hiking, work your way down to COAST Big Sur for lunch. Their outdoor patio has ample space or even consider doing take away for a picnic lunch. The menu features locally sourced ingredients with a twist of Japanese flavors. Their sourdough pizza slices and miso cod soup was the perfect pairing for a leisurely lunch.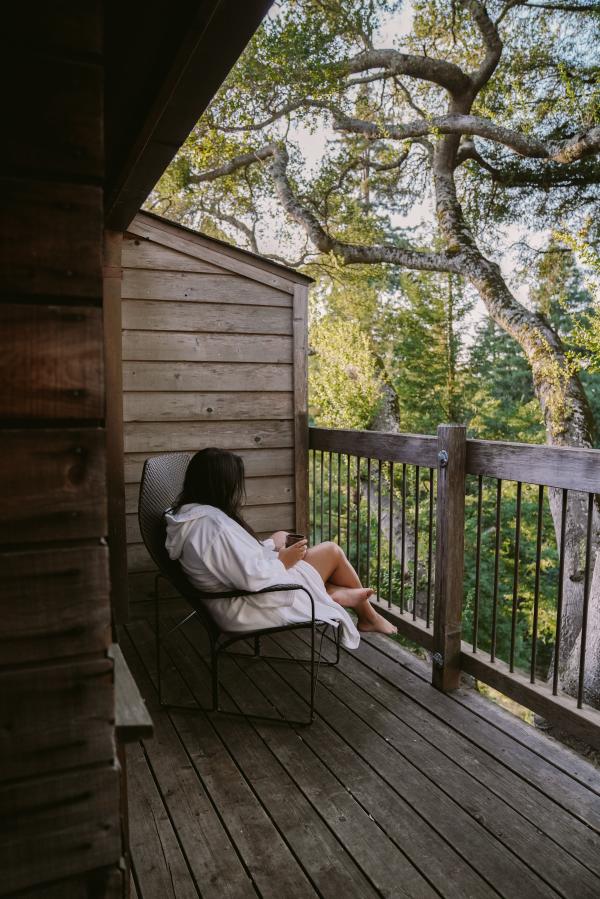 Big Sur is home to several luxe hotels and the one that captures it all is Ventana Inn. Now an all-inclusive property with restaurants only opened to hotel guests, it is a private retreat along Highway 1. The hotel has cozy suites and rooms set with a fireplace and balconies that peer out into the redwoods or ocean. You may even find you want to spend an afternoon by the pool here, social distancing included.
Sunset Dinner at Nepenthe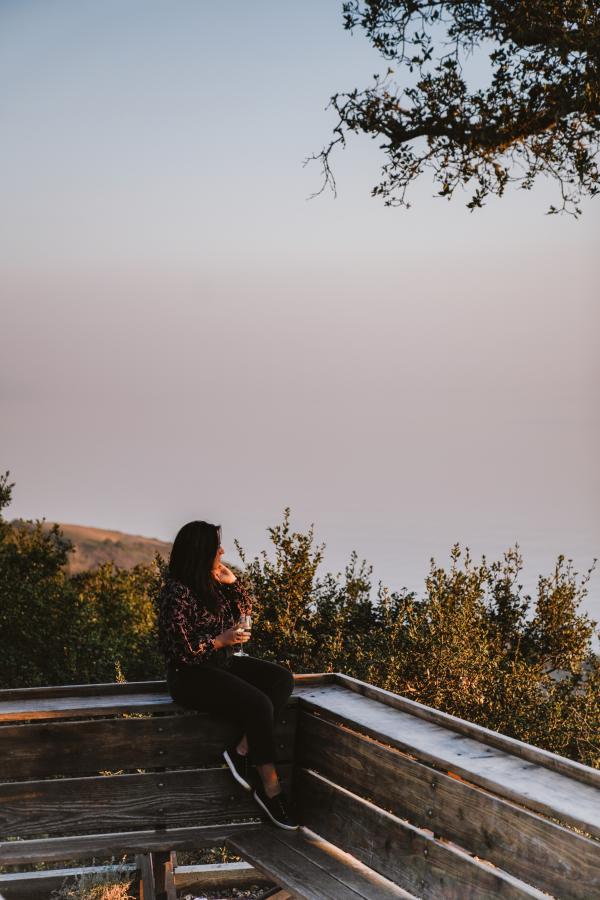 Sunsets in Big Sur are arguably some of the most epic on the West Coast with dramatic mountains that meet the Pacific Ocean. What better way to experience it than with dinner at Big Sur's icon, Nepenthe. Grab a table on their patio overlooking the Pacific Ocean and enjoy the views.
IN CARMEL VALLEY
A Spa Morning at Refuge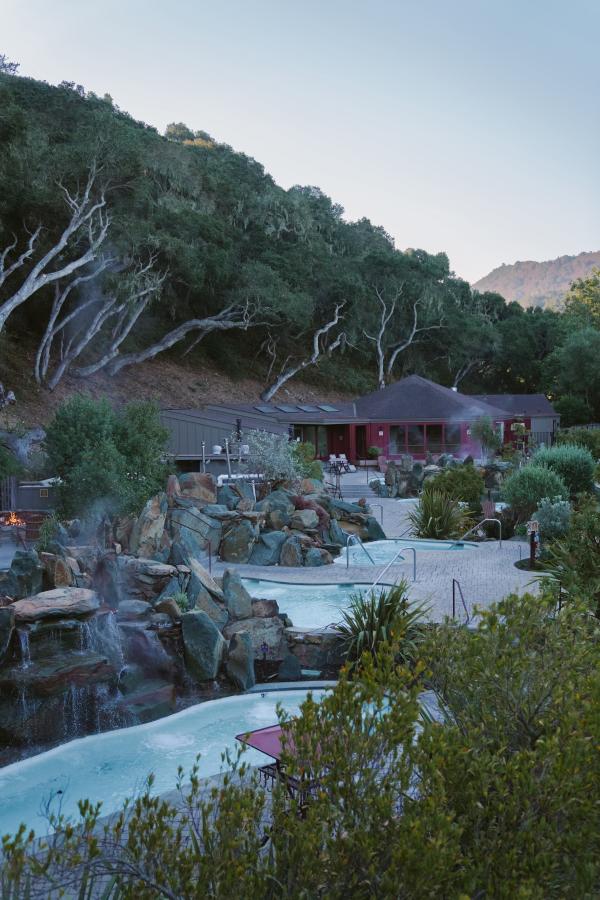 When it comes to the "relaxation" part of your trip in Monterey County, I highly recommend booking access to the spa, Refuge. Their outdoor thermal baths are experienced in a cycle to help reduce inflammation and relax the body. The setting is scenic and you can even enjoy it by starlight at night.
Wine tasting in Carmel Valley is a must-do while visiting. Vineyards thrive in Monterey County and the wineries here know how to produce world-class wines. Book a tasting and lunch at Folktale Winery, the chateau property set amongst the vineyards. Their wine tasting will bring you through their portfolio and is an opportunity to try the local wines. You may even bring home a bottle or two.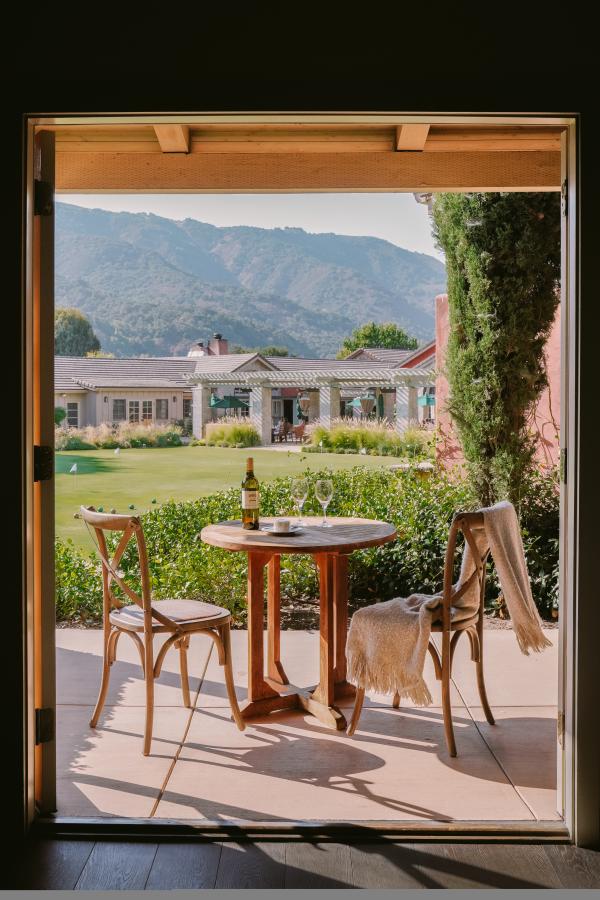 Kick back your shoes and hang poolside in Carmel Valley. Booking a room at Bernardus Lodge & Spa means you'll be staying at a hotel that looks like a picture from Tuscany. Their pool and spa are the perfect place to spend an afternoon after wine tasting. With 300+ days of sunshine a year in Carmel Valley, you're almost guaranteed a sunny day.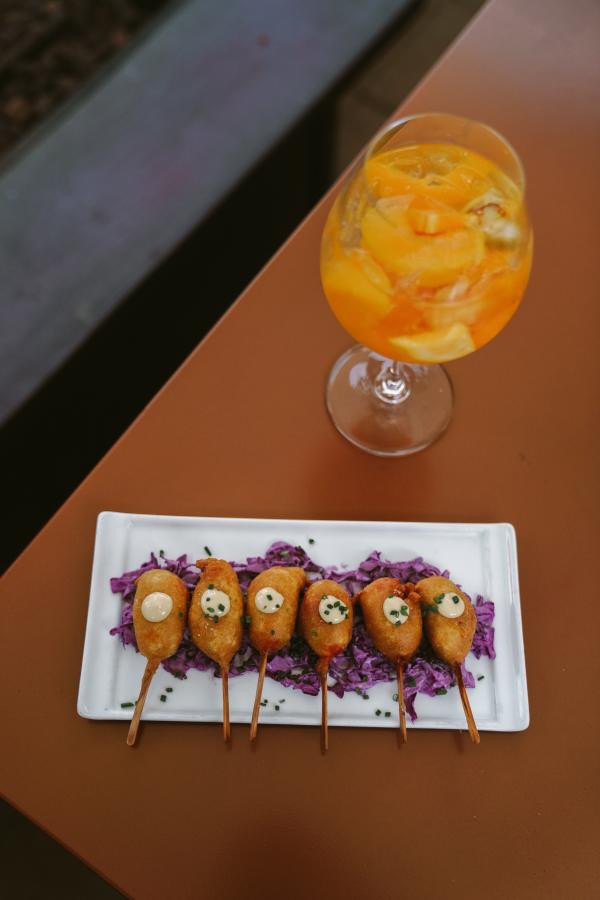 Continue on the European-inspired trip in Carmel Valley with a dinner at ROUX. This French-inspired restaurant with a Spanish flare serves elevated cuisine with a playful twist. It's good to note that they take cash-only (Venmo accepted) and their outdoor patio has heaters for when it cools down at night.