Full parking lots… Big box stores… long check out lines… all take its toll on the enjoyment of the holiday shopping experience. Instead, those wanting to recapture the whimsy of the season can book their pre-holiday visit to Carmel-by-the-Sea. The one-square-mile village and its fairytale architecture transport visitors into a Charles Dickens-inspired holiday wonderland. And the village's stone-paved alleyways and curlicue-roofed shops provide a picture-perfect backdrop to quaint seasonal events, from the city's annual tree lighting ceremony to performances of The Nutcracker.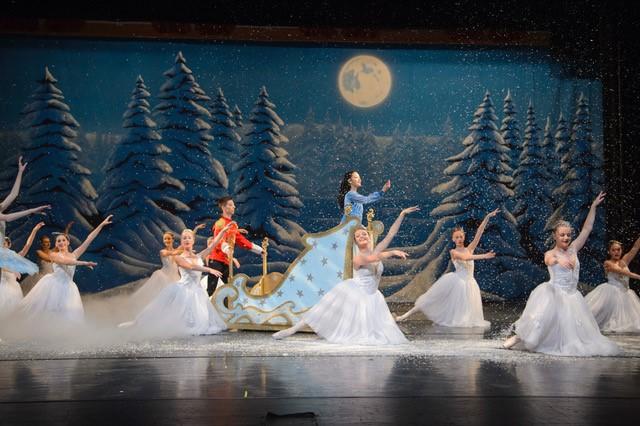 From small independent boutiques to the Carmel Plaza shopping center (home to fashion finds and specialty national brands), Carmel-by-the-Sea offers a shopping haven for even the most discriminating shopper. Pre-holiday season is the perfect time to visit Carmel-by-the-Sea. Not only have the crowds diminished, but the village's inns offer favorable rates and special holiday value packages. The "Book Direct" feature on the Visit Carmel website allows travelers to quickly and conveniently make their reservation.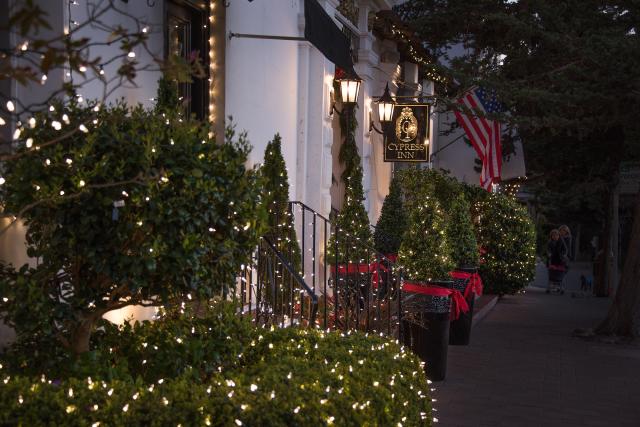 Carmel-by-the-Sea offers something for everyone on your shopping list. Just a sampling:
New Shops in Town at Carmel Plaza
Land and Sea Golf – Just opened and only found in Carmel, this golf and surf shop has it all – in style.
Sur La Table – Filled with over 1,200 cooking items from more than 1,300 worldwide vendors, Sur La Table is one of the finest cooking stores in the world. It now offers visitors an expanded shopping experience and interactive group cooking classes. 
House of Cardoon - A color filled world of art & interiors from makers around the globe. House of Cardoon offers a curated mix of accessories and furniture including textiles and leather goods in an exclusive range of ten colors, custom designed furniture and lighting, artisan made décor and ceramics, and an interactive personalization station for leather gifts.
Custom Gifts
Ajne Carmel - Curated scent blends for natural perfume and environmental scents.
Bee Bark and Moss  - Whimsical and fun handcrafted fabric products including totes, duffels, yoga mat bags, pouches, purses and soft home furnishing pieces.
For the Foodies
Carmel Honey Company - Sourced from hives throughout the Carmel area, Carmel Honey Company products include several varieties of honey plus gift sets and bee-related items. The company was founded by young Carmel entrepreneur Jake Reisdorf when he was just ten years old.
Lulu's Chocolates - A gourmet chocolate shop specializing in 100% organic, vegan, fair trade, paleo-friendly, soy and gluten free, raw and sweetened low-glycemic coconut sugar to bridge the gap between gourmet and truly healthy.
Kurtz Culinary - A gourmet food store with specialty foods, culinary products, gifts and delights.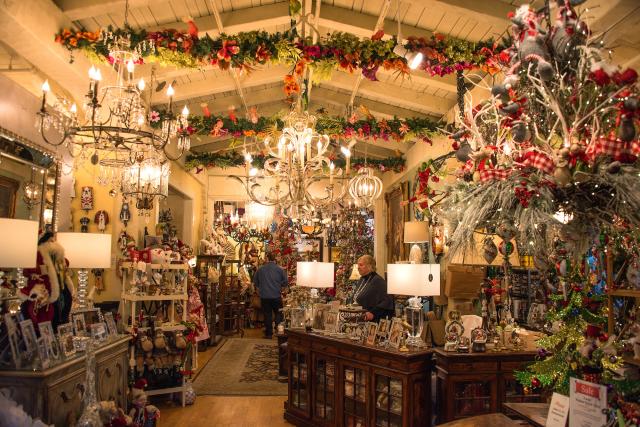 Sustainable Gifts
Foxy Couture - Sustainable luxury, a vintage and designer resale boutique featuring high-end fashion finds.
Eco Carmel - Eco products ranging from clothing to home goods to building products. 
Gifts for Fur Babies
Diggity Dog - A dog and cat boutique offering a Bark Box Program delivering goodies to your doorstep.
The Dog House - A unique dog boutique with custom made dog outfits, accessories, treats and a variety of dog toys.
Gifts for the Kids
Heaven and Starchild - Two very unique children's boutiques, specializing in the best collections from around the world.
Thinker Toys - An old fashioned toy store featuring classic educational and imaginative toys for children and adults.
Gifts for Him
The Club -The Club is a unique destination for designer clothing and accessories.
Khaki's at the Plaza - Clothing, shoes and accessories for the eclectic & modern man.
Coast Carmel - California lifestyle clothing, including the latest Patagonia styles.
For additional information about visiting Carmel-by-the-Sea or to book a lodging reservation direct with a Carmel innkeeper visit www.CarmelCalifornia.com.