One of California's great wonders is the Monterey coast and one of  the best ways to fully embrace its beauty is by horseback. 
Chaparral Ranch offers horseback rides at the beautiful Salinas River State Beach just minutes from downtown Monterey.  Whether you are traveling or live close by there's nothing like riding one of their well trained horses while taking in the views of Monterey Bay.  Watch for whales, dolphins and other abundant sea life.  Ride through the bright white sands and foamy surf with your friendly and competent guide. Bring your loved ones and friends to make memories that will live with you for many years to come.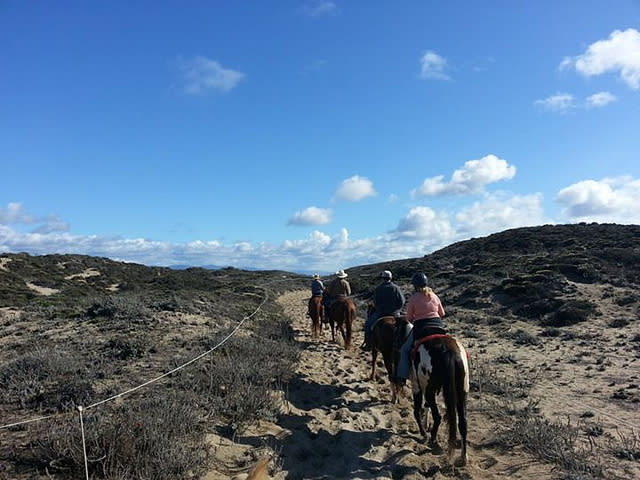 Booking with us is easy, go to www.chaparralcorporation.com and look up Monterey beach rides.  You can reach us by email at info@chaparralcoproation.com or call us at 408-726-8453. Follow us on Facebook and Instagram.