Who knows Monterey best? Locals do. We asked locals what they love most about Monterey County. Whether you're a resident looking for new spots or a visitor looking for some local gems, meet our Monterey locals and hear their recommendations of the best things to do. 
Every month we'll share favorite local spots to eat, shop, drink and explore outdoors in our series, Inside Monterey. Now is the moment to explore an unknown side of Monterey County. Get the inside scoop from the people who live here and start adding these local favorites to your next itinerary.  
This month, we had the pleasure of chatting with Dan and Amy Sheehan, the husband-and-wife team behind Good Vibez Presents - a concert production company that organizes various festivals such as Rebels & Renegades, Cali Roots and Holo Holo Music Festival, among others. One of their notable events is the Rebels and Renegades Music Festival, a once-a-year gathering of musical hippies and cowboys in Monterey, California. Rebels & Renegades will once again take place at the Monterey County Fairgrounds, this year bringing music to festivalgoers over three days: October 6-8, 2023.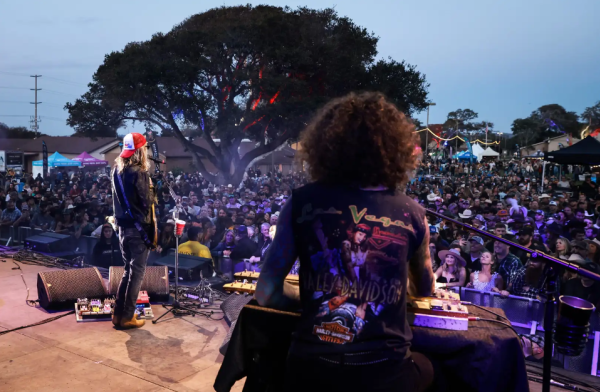 Meet Dan and Amy
Amy was born in Madison, Wisconsin, and moved to New Jersey as a child, then to the Bay Area as a teenager. Dan grew up on the island of Oahu, Hawaii, and moved to the Bay Area for college after working as a program manager for an all-reggae radio station in Guam.
Amy and Dan met in Santa Cruz, California, where Amy was growing her small publicity business, So You Can, and Dan was producing concerts. In 2003, they started working together to build their company, Good Vibez Presents. They've lived in Monterey County for about ten years and bought a home in Seaside three years ago, where they are raising their daughter.
Good Vibez Presents produced many shows in Santa Cruz, as well as multi-island tours with bands like SOJA, Rebelution, and Israel Vibrations on Oahu, Maui, the Big Island and Kauai. Their work eventually evolved into working on the California Roots Festival, one of the largest reggae festivals in the United States.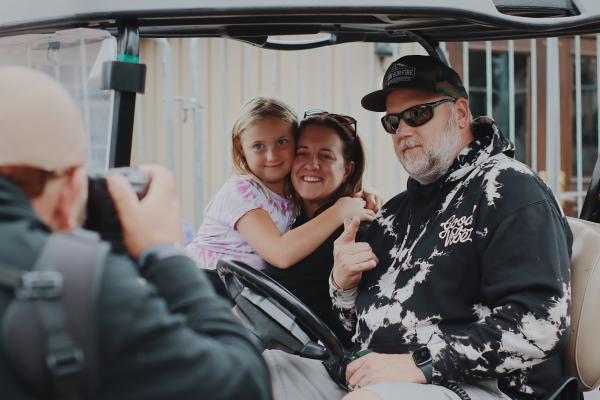 Tell Us About Your Journey with Rebels & Renegades
"It all started with Zach Bryan and Tyler Childers. We'd listen to them at home and fall more and more in love with outlaw country, Americana, folk, and bluegrass music. In 2019, we started to work on launching Rebels & Renegades for the 2020 festival season", but then COVID happened and the Sheehan's had to shelve their plans, but never gave up on their dream. "In 2022, we finally made Rebels & Renegades a reality once again."
Who Came Up with the Name?
"The name of the festival was inspired by outlaw country music, and Cody Jinks' music inspired our vision of a festival that was both welcoming and inclusive. We wanted to create a space where hippies and cowboys could come together and enjoy their favorite music."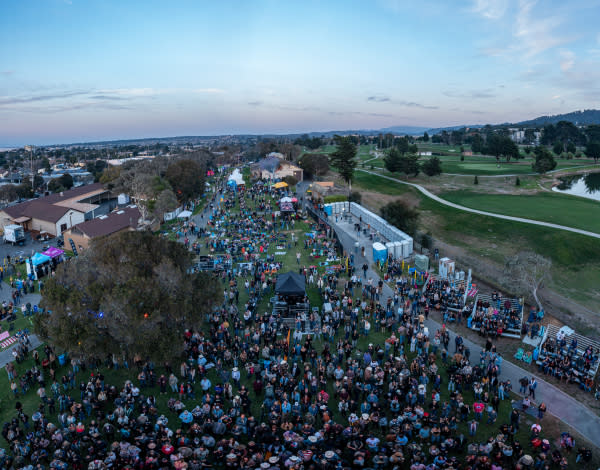 What Do You Love Most About Rebels & Renegades?
"Watching our eight-year-old daughter rock out to Orville Peck in the photo pit while wearing her DIY fringe mask was a favorite moment for us as parents. And to top it off, she was even handed a rose from the fringed man himself! As producers, it was incredibly rewarding to see our vision come to life."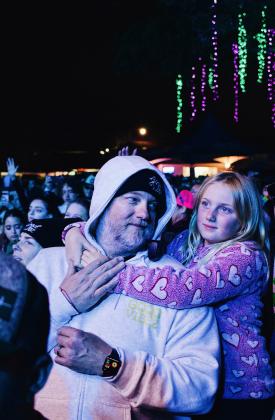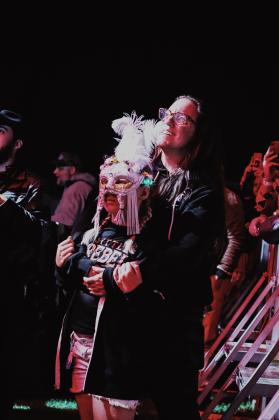 What Will Be Unique at the 2023 Rebels & Renegades?
"The lineup is incredible! Where else in the state can you catch all these incredible artists in one place?!" Good Vibez went all out on the programming for Rebels & Renegades 2023, inviting everyone from headliners Turnpike Troubadours, Whiskey Myers, and Wilco; to Grammy-winners Molly Tuttle and The Infamous Stringdusters; to don't-miss up-and-comers like Vincent Neil Emerson and Jaime Wyatt.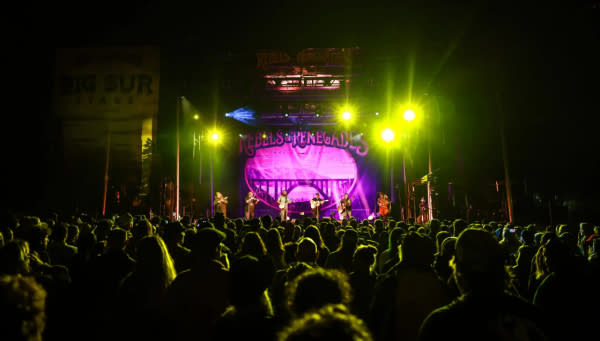 What Is It About Monterey County That Inspires You?
"The coastline. We are so grateful that we can enjoy the magical salty air daily. And the people. We've met so many kind, supportive and creative people since moving here."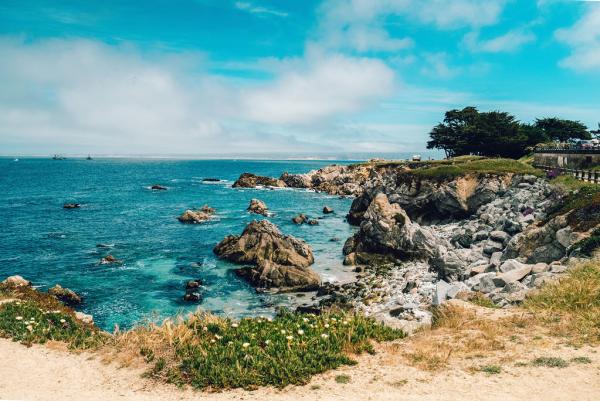 Favorite Places to See Live Music
We enjoy Rustique Wines on River Road in Salinas, the Night Market 831 in Sand City on the first Friday of the month, and Other Brother for their awesome back patio concerts.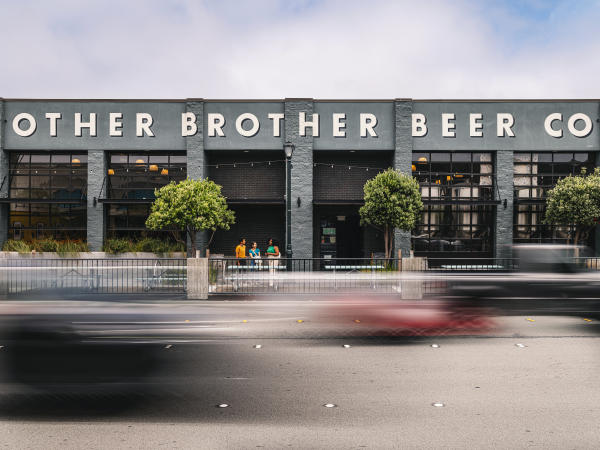 Favorite Local Restaurants in Monterey County
For date night, Cella in Monterey is our absolute favorite. It has an amazing vibe and offers incredible food. For a quick grab-and-go meal after horseback riding lessons, we love the McKayla Catering lumpia food truck in Prunedale, located outside Country Kitchen.
On Friday Family Movie Night, our go-to choice is to grab some sushi from Crystal Fish in Monterey. For a daytime coffee meeting, we recommend either Counterpoint Coffee in Seaside or Alta Bakery & Cafe in Monterey.
When we don't feel like cooking dinner, we often opt for the Poke Bar in Marina. And for breakfast, you can't go wrong with The Butter House!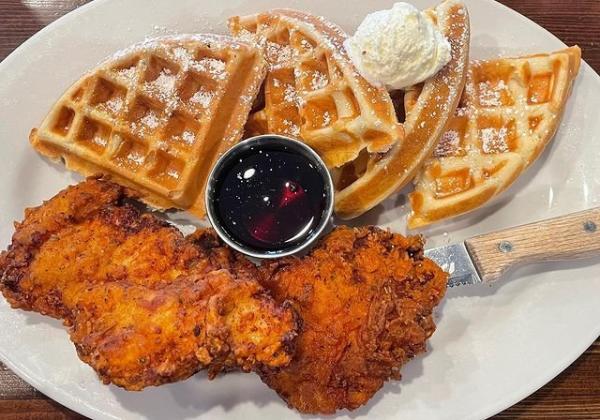 Favorite Monterey County Activity of Excursion
Exploring the tide pools off John Denver Memorial Beach or hanging with friends all day at Lover's Point Park.