Who knows Monterey best? Locals do. We asked locals what they love most about Monterey County. Whether you're a resident looking for new spots or a visitor looking for some local gems, meet our Monterey locals and hear their recommendations of the best things to do. 
Every month we'll share favorite local spots to eat, shop, drink and explore outdoors in our series, Inside Monterey. Now is the moment to explore an unknown side of Monterey County. Get the inside scoop from the people who live here and start adding these local favorites to your next itinerary.  
To celebrate this month's International Woman's Day, Agriculture Month, AND National Artichoke Heart's Day, we spoke with Jane Hayes of Monterey Farms, a locally owned and operated culinary business that specializes in artichoke hearts!
MEET JANE HAYES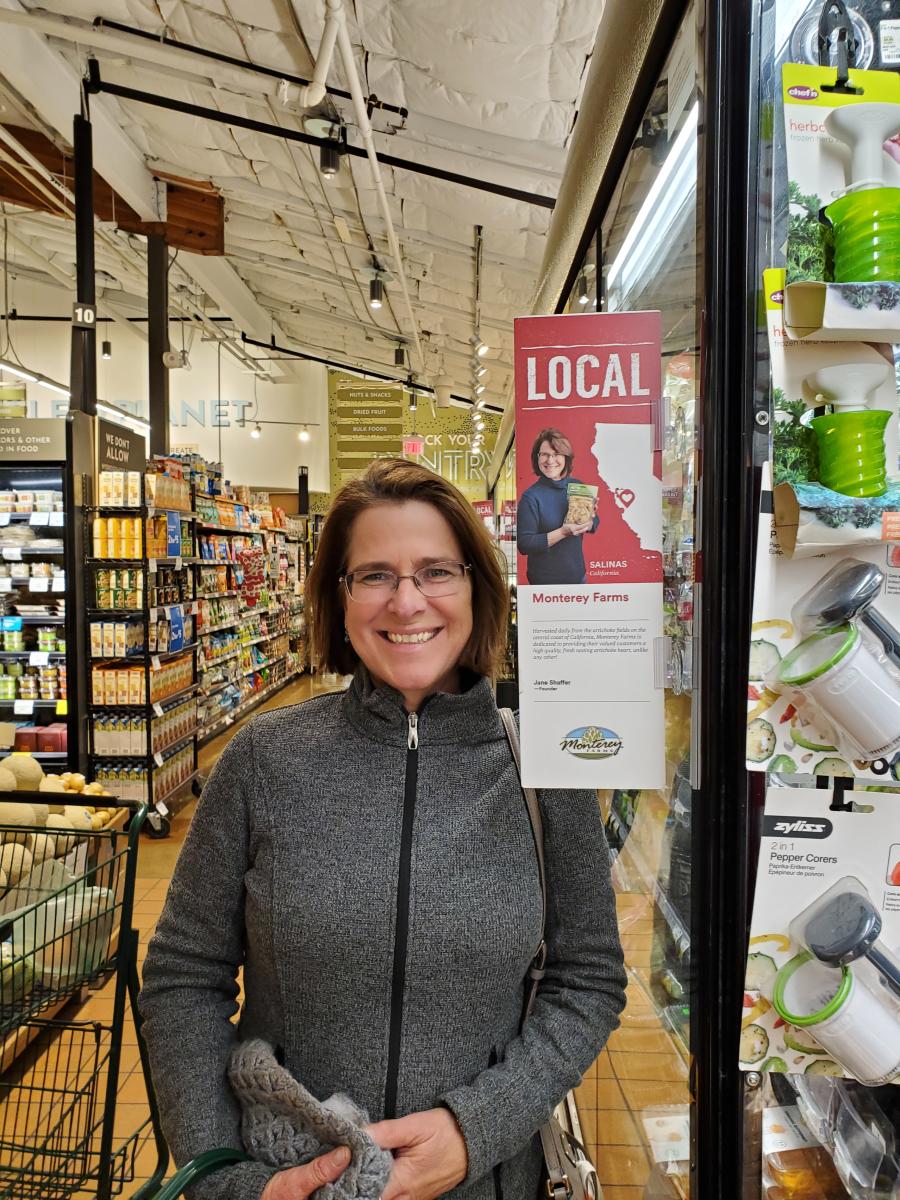 Jane was born and raised in upstate New York with four older siblings. She stayed there through high school and after graduating in 1977, she drove across the county and landed in Santa Cruz where she decided to pursue a culinary path. She enrolled in Cabrillo College's early culinary classes and earned an Associate of Science degree in Culinary Arts. Shortly after, she was offered her first job at The Old Bathhouse in Pacific Grove where she documented over 6,000 hours of training with the American Culinary Federation (ACF). In the years following she continued to refine her culinary skills, working with some of Monterey County's finest chefs around Monterey County at places like The Beach and Tennis Club, The Lodge, and the Monterey Peninsula County Club. She even accepted a job offer to open a new restaurant in Old Town Salinas - The Brass Rail Bar and Grill. Eventually, she became a Corporate Chef for Tanimura and Antle, a large produce grower/shipper in the Salinas Valley. It was there that she began to learn more about the rich agricultural community and why they call Salinas Valley "The Salad Bowl of The World."
TELL US ABOUT MONTEREY FARMS! HOW DID IT GET STARTED? WHAT IS MONTEREY FARMS ALL ABOUT?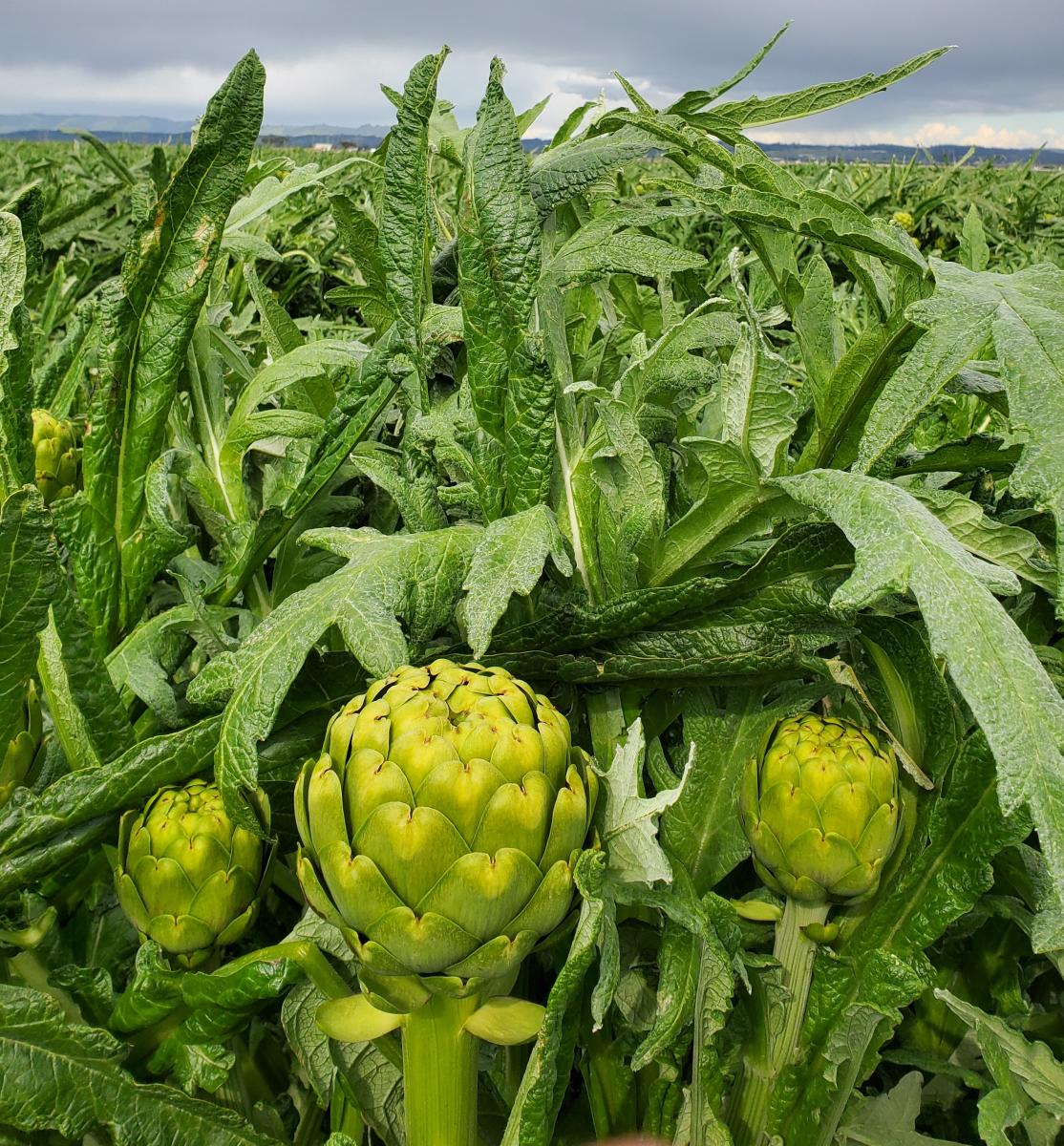 After raising 3 beautiful daughters, I wanted to return to the culinary industry. It was then that I discovered there was an abundance of artichoke seconds or culls that were being discarded. I was compelled to begin R&D in my home kitchen trimming the artichokes down to their hearts, lightly seasoning and steaming them for a fresh, not canned, artichoke heart.   In 2000, Monterey Farms came to life providing both the restaurant chef and home chef with our local artichoke products. In 2012, I had an opportunity to move the business to Salinas, where our current facility is located. With sustainability in mind, we, in turn, give our artichoke trimmings to several local ranchers to feed their cows.  I attribute Monterey Farms' success to the hard work of my employees, and the support of the Salinas Valley agricultural community. Monterey Farms artichokes can still be found in local restaurants, as well as local and nationwide retail markets.
WHAT IS YOUR FAVORITE ARTICHOKE DISH OR RECIPE? HOW DO YOU LIKE TO EAT ARTICHOKES?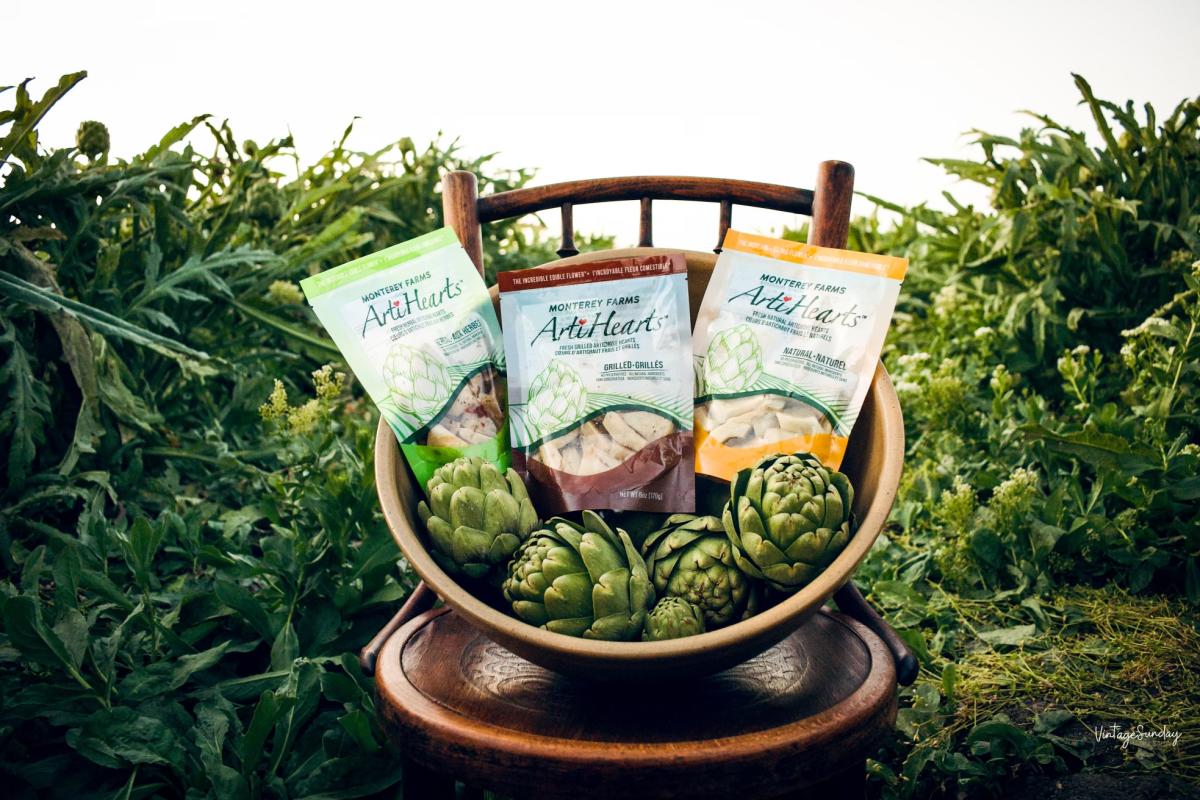 Monterey Farm's artichoke hearts are amazingly versatile and delicious in so many recipes! Our "ArtiHearts" have a fresh from the field taste and complement salads, pastas and pizzas, adding an element of richness to any main dish, without imparting a briny flavor. However, my personal favorite is eating them as a quick, healthy snack, straight out of their pouch. I also love eating fresh artichokes straight from the field and now have a new favorite dipping sauce called Shiitake Ginger Chef Butter! Made with all fresh ingredient compotes, our Chef Butters are a culinary game changer, bringing restaurant-quality flavors to the home chef.
FAVORITE LOCAL RESTAURANTS IN MONTEREY COUNTY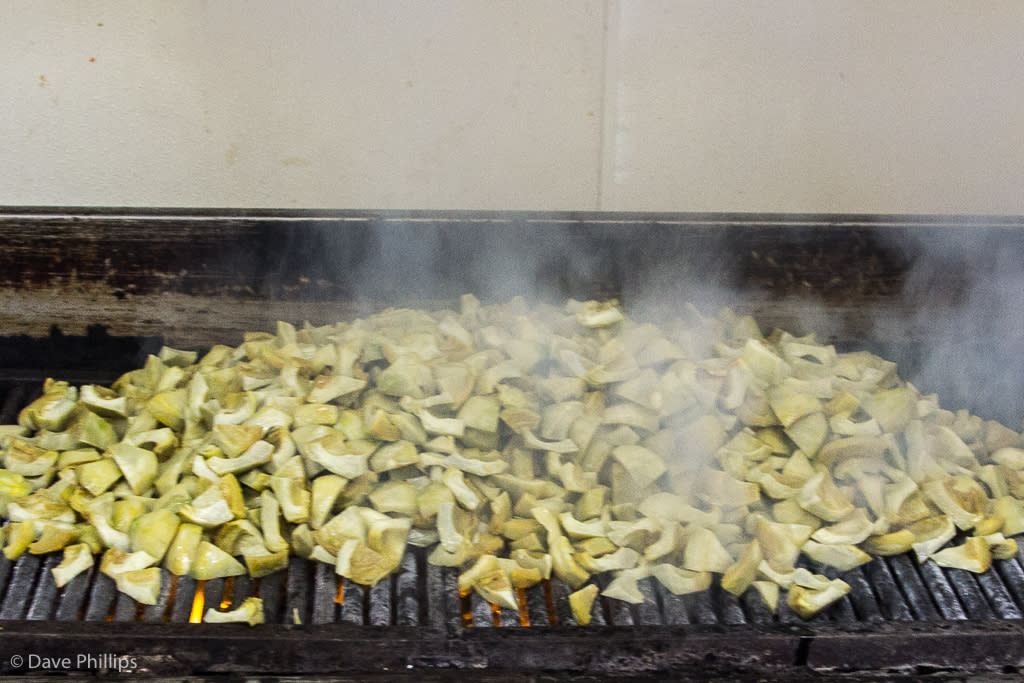 We are so fortunate to live in an area that is so rich in agriculture and culinary talent! Old Town Salinas is quickly becoming a mecca of fun restaurants, shops and entertainment. One of our favorite places to grab a hearty, but healthy meal is Villa Azteca where we enjoy a variety of unique and flavorful Mexican dishes. Also, in Old Town Salinas, in a fun and relaxed beautiful old building, Alvarado Street Brewery serves fresh, local meals that are reasonably priced and very tasty. Their Production Taproom is also a hit as we sit amongst the large vats of beer tasting their hand-crafted brew.  The new Stonies Taphouse and Bistro also serve up a variety of awesome slow-smoked meat sandwiches and, my husband's favorite, surf and turf tacos. They are particularly great when accompanied by one of their local brews.
FAVORITE MONTEREY COUNTY ACTIVITY OR EXCURSION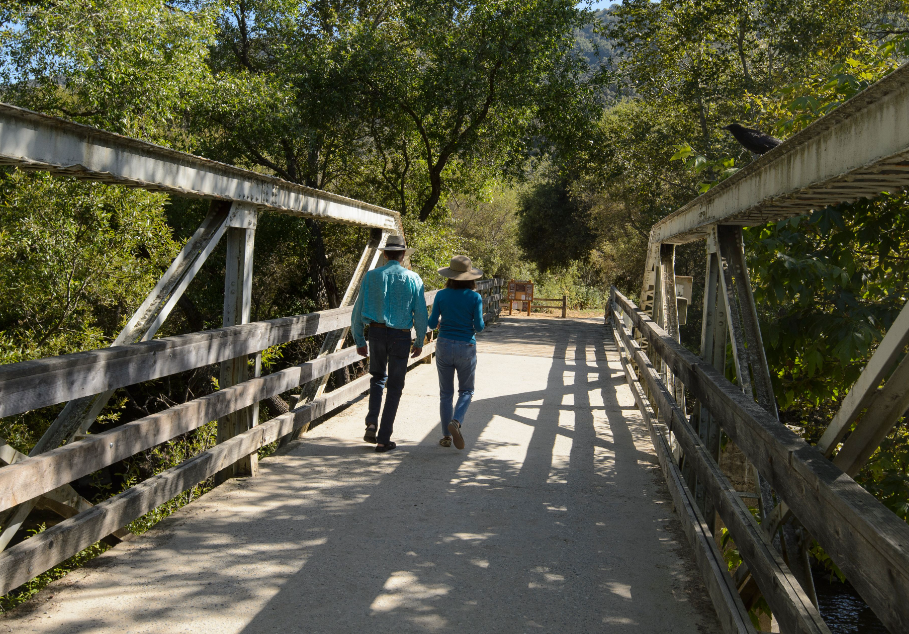 A welcomed and relaxed day off begins by strolling the local Salinas Farmers Market in Old Town Salinas on Saturday mornings. There is an abundance of fresh locally grown produce and amazing food trucks to choose from. Followed by a stroll, or even a picnic on Zmudowski Beach in Moss Landing, before partaking in a light dinner or appetizer at the Sea Harvest Restaurant, just down the street. A more rigorous favorite day starts off with kayaking on the Monterey Bay or in Moss Landing's Elkhorn Slough. The bay is so full of natural beauty and creatures that can only be seen from the water. Of course, a big favorite is an all-day excursion down the Big Sur coast, a walk through the redwoods, or sitting in an Adirondack chair in the river while sipping margaritas at the Big Sur River Inn, there is so much beauty to enjoy. My husband and I also enjoy hiking in Garland Ranch, then visiting Carmel Valley Village to enjoy a brick oven pizza and a glass of wine from the local tasting rooms. It has the charm of a small European village.
INSIDER TIP FROM MONTEREY LOCALS
Bring layers! The weather along the Central Coast can be chilly or windy, however, once inland it can warm up significantly. It is always good to be prepared for both. 
Don't be afraid to try new adventures. There is much to do and see. 
Make some time to just sit and relax near the ocean's edge listening to the waves, watching the amazing wildlife and bringing your favorite book. It is truly invigorating yet peaceful. 
Stop by Pezzini Farms off of Highway 1 on your way home, and pick up some locally grown artichokes, unique souvenirs from the area, or perhaps a bag of Monterey Farms ArtiHearts!