Who knows Monterey best? Locals do. We asked locals what they love most about Monterey County. Whether you are a resident looking for new spots or a visitor looking for some local gems, meet our Monterey locals and hear their recommendations of the best things to do.  
Every month we will share favorite local spots to eat, shop, drink and explore outdoors in our series, Inside Monterey. Now is the moment to explore an unknown side of Monterey County. Get the inside scoop from the people who live here and start adding these local favorites to your next itinerary.   
This month we have the Sea Otter classic to look forward to and we spoke with our local Monterey County resident of 50+ years, John Carr. John has been an avid bike rider enthusiast for a few decades and is heavily involved in this month's Sea Otter classic. The Sea Otter Classic is a "Celebration of Cycling," unlike any other, and this year is the 33rd annual event taking place mostly at Weathertech Raceway Laguna Seca, April 20-23rd. 
MEET JOHN CARR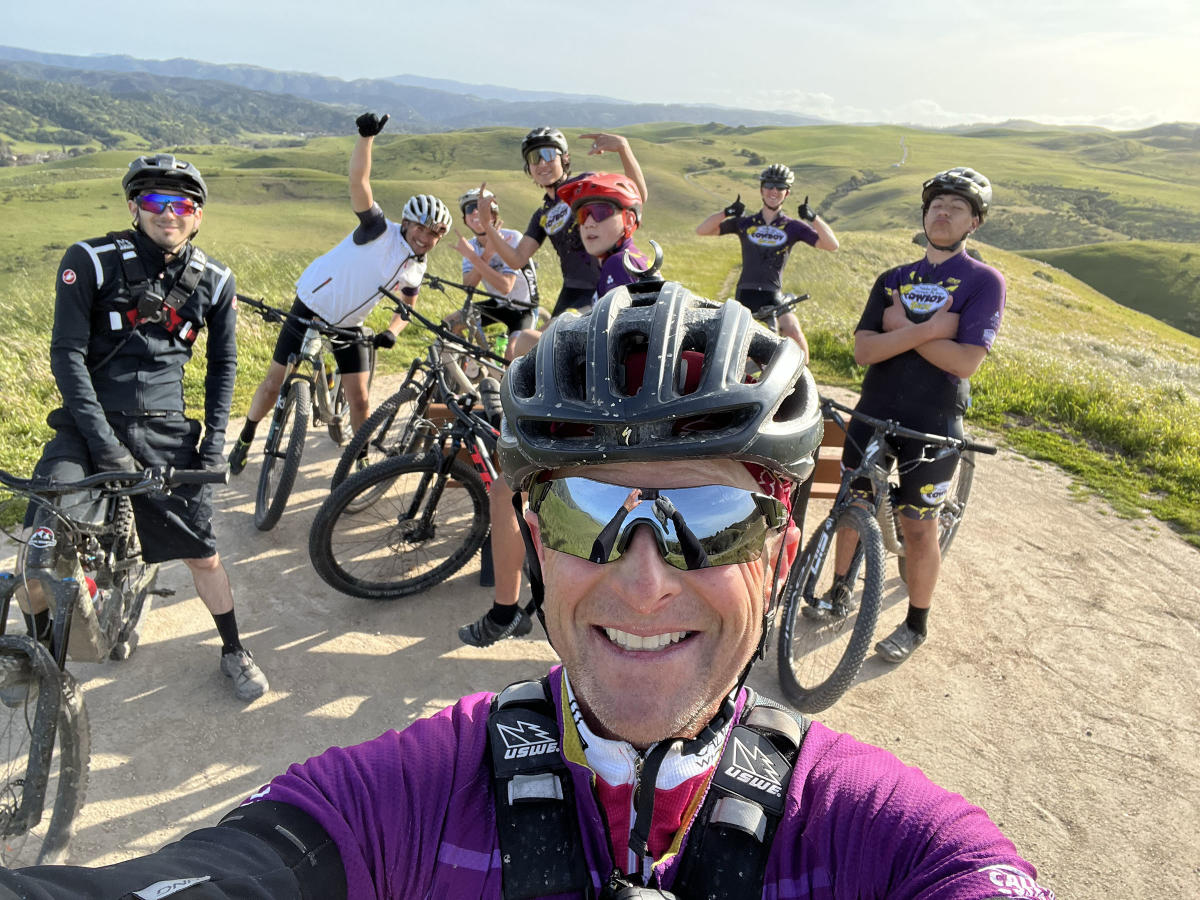 Photo: John with the Salinas High Cowboys Mountain Bike Team. 
John is an experienced produce buyer and seller who studied Ag Business Mgt at Cal Poly. His family consists of his wife Meghan, daughter Jane, and son Andrew, along with their furry friends. Fitness has always been a passion of his, from running to road and mountain biking, which he has been doing daily since May of 1997. John was a Middle School Mountain Bike Ride Leader for two years. He is currently in his ninth year as a Ride Leader for the Salinas High Cowboys Mountain Bike Team and served as the head coach for the 2020/2021 seasons. The seasons run from December to May, providing plenty of time and opportunities to trail ride with the kids, which he loves. "My mountain biking experience includes competing in various races and events such as the 24 Hours of Adrenalin and the Leadville Trail 100 MTB. I am incredibly grateful for my ability to ride and couldn't imagine life without it.
TELL US ABOUT YOUR PARTICIPATION AND INVOLVEMENT IN THE SEA OTTER CLASSIC.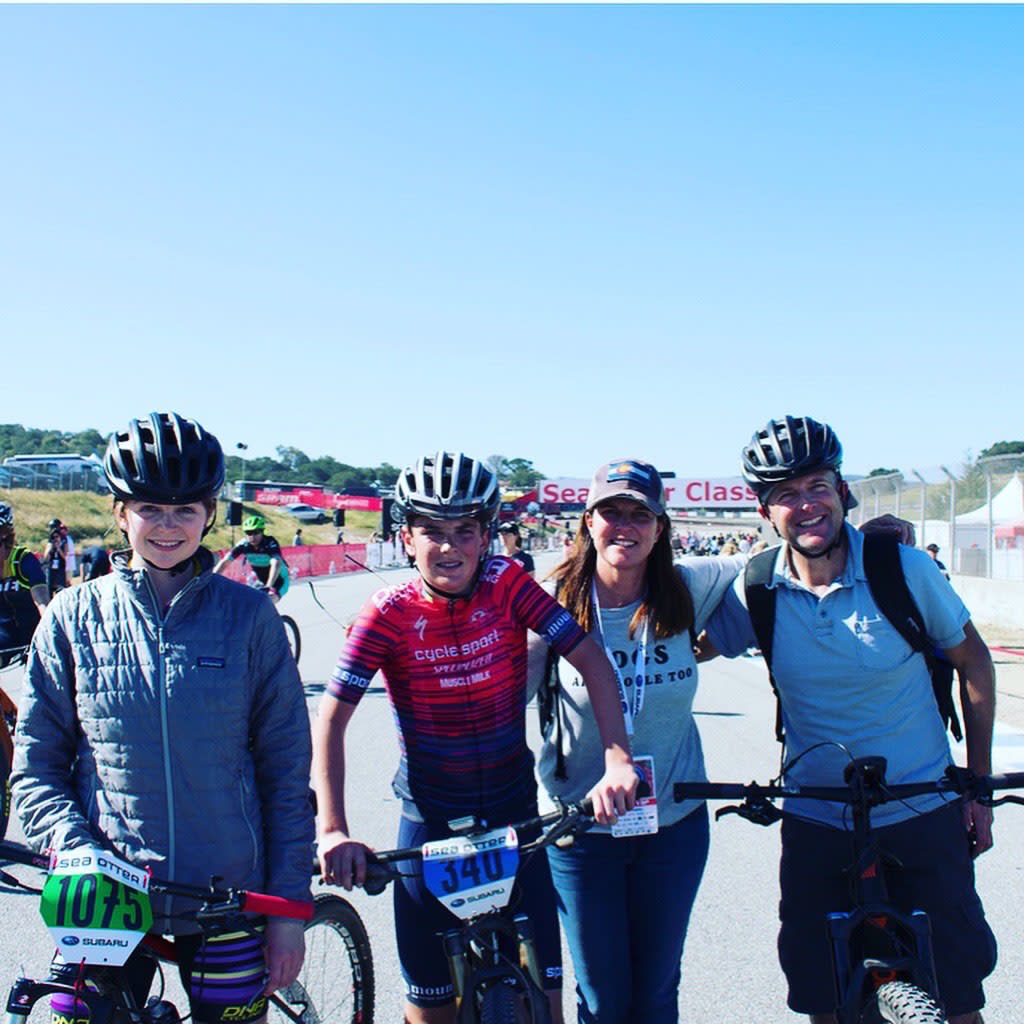 Photo: John and his family at the Sea Otter Classic 2018 
John has been participating in various events, such as Cross-Country Mountain Bike Races, Criterium Road Race, and eBike Mountain Bike Races, at the Sea Otter Classic since 2001. 
WHY DO YOU LOVE THE SEA OTTER CLASSIC?
His favorite race of the Sea Otter Classic is the Cross-Country Mountain Bike Race, from the exciting countdown at the start of the race on the legendary Laguna Seca Racetrack to the 30 or so mile course through some of Fort Ord's best single-track trails! This year's Fuego XL Cross Country Race is a fantastic addition to the Sea Otter Race lineup!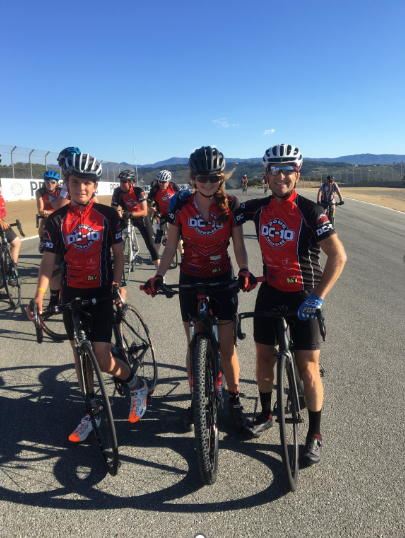 Photo: John and his kids (Andrew and Jane) about to descend the corkscrew at Laguna Seca 
When asked about his love for the event, he mentioned that it brings together some of the best riders in the world, providing a unique opportunity to meet and watch them compete. He also enjoys strolling through the Vendor Village, meeting the friendly biking community, catching up with old friends, making new ones, and even chatting with "pro" athletes. He also notes the festival offers a chance to view the latest bikes, technology, clothing, equipment, and accessories in person. However, John's favorite thing about the Sea Otter Classic is watching his kids participate in their races. At this year's Sea Otter Classic, John will be supporting his son Andrew as he competes in the Fuego XL Mountain bike race and will also be celebrating his 54th birthday. Happy Birthday, John! 

Photo: John with his son Andrew after the 2021 Tahoe Trail 100 race 
FAVORITE PLACES TO DINE IN MONTEREY COUNTY?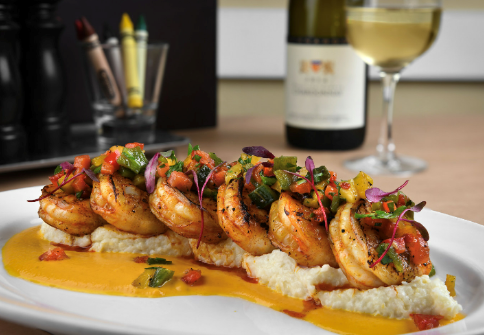 Photo Credit: Tarpy's 
John has quite a few favorites: "Corkscrew Café in Carmel Valley Village, where I've enjoyed many great meals made with local ingredients. Whenever we crave pizza, we head to Gianni's Pizza in Monterey. For Mexican, Baja Cantina in Carmel is delicious. For something hearty we like to go to either The Wagon Wheel Restaurant (they have the best pancakes) in Carmel or Tarpy's in Monterey. Jose's Mexican Food in Seaside and Peppers in Pacific Grove are equally good too." 
HOW DO YOU ENJOY YOUR DAY OFF IN MONTEREY COUNTY?
Two ways and not in specific order. I love rolling out bright and early on my road bike for a long Carmel Valley ride consisting of the beautiful Robinson Canyon & Cachagua roads, as well as many others. My other favorite is hiking with my wife, Meghan, at Garland Park in Carmel Valley, then enjoying avocado toast & coffee at the Corkscrew Café.
HAVE YOU EVER DONE A STAYCATION? WHERE IS YOUR FAVORITE PLACE TO STAY?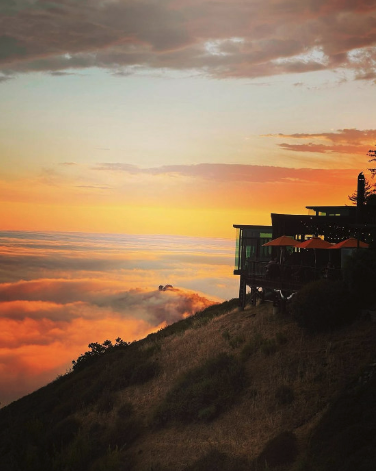 Photo credit: Post Ranch Inn 
We really enjoyed staying at the Post Ranch Inn located in Big Sur & the Bernardus Lodge in Carmel Valley. 
INSIDER TIP FROM MONTEREY LOCALS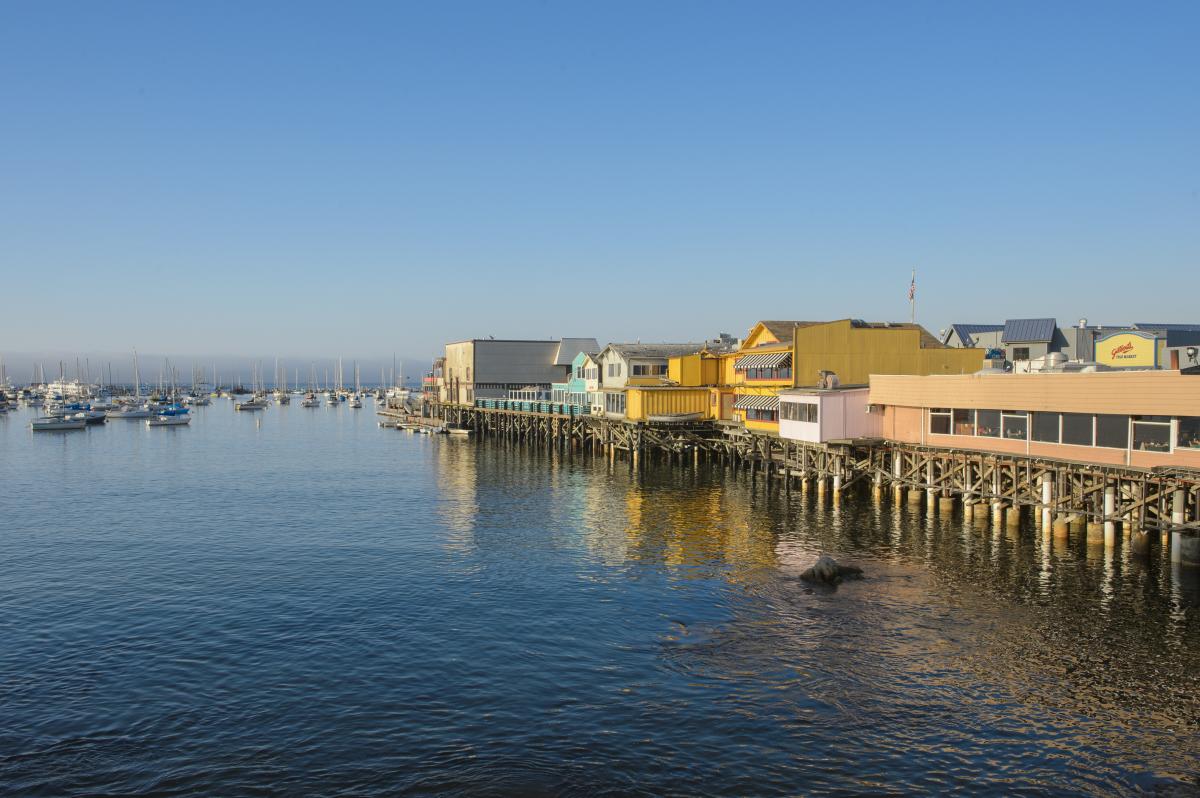 Absolutely! Visit the Monterey Bay Aquarium. Visit the National Steinbeck Center in Salinas for some Monterey County history. Visit Old Fisherman's Wharf. Take a scenic drive or bike ride the 17 Mile Drive in Pebble Beach. Take a walk at Point Lobos in Carmel. Go for a fun Mountain Bike Ride in Fort Ord. Go for an educating boat or kayak tour of the Elkhorn Slough in Moss Landing. Go for a walk on Ocean Avenue in Carmel-By-The-Sea.