Who knows Monterey best? Locals do. We asked locals what they love most about Monterey County. Whether you're a resident looking for new spots or a visitor looking for some local gems, meet our Monterey locals and hear their recommendations of the best things to do in the destination. 
Every month we'll share favorite local spots to eat, shop, drink and explore outdoors in our new series, Inside Monterey. Now is the moment to explore an unknown side of Monterey County. Get the inside scoop from the people that live here and start adding these local favorites to your next itinerary.
In honor of October being Farmer and Farm Workers Month, we have chosen Norm Groot, Executive Director of the Monterey County Farm Bureau as our local insider!
MEET NORM GROOT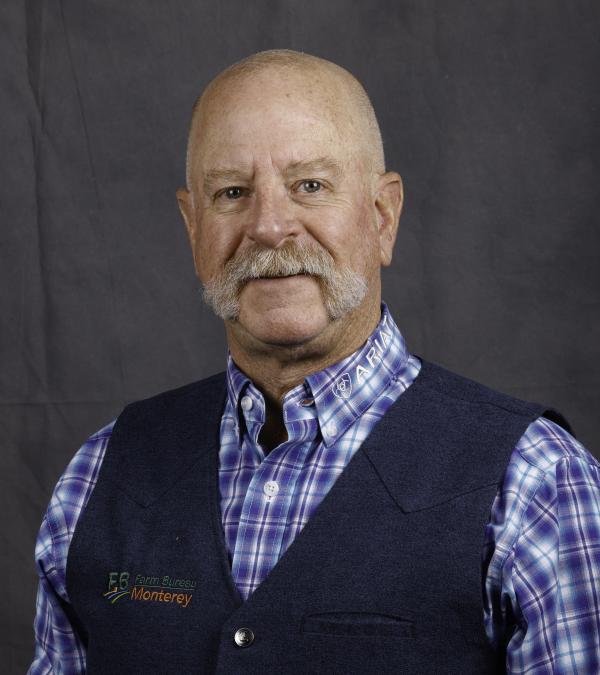 Norm Groot started in agriculture by pulling weeds at his dad's nursery when he was just five years old. After college, he joined the family business as the Treasurer and worked for 14 years to expand the business. Then, in 2010 Norm assumed the Executive Director position for Monterey County Farm Bureau.
As Executive Director, he is responsible for all operations of the Farm Bureau office and staff. The Farm Bureau is a private, non-profit membership-driven organization, representing 400 family farms and ranches in our County.  The Farm Bureau likes to say they represent everything from A to Z, artichokes to zucchinis, and everything in-between, this includes the 150 different crops and animals produced in Monterey County each year.
His primary responsibilities are to interact with public policymakers on issues that improve the ability to farm and ranch, as well as regulatory programs that impact agricultural production. The Farm Bureau engages in a wide variety of community issues and economic development programs.
WHAT MAKES MONTEREY COUNTY FARMS UNIQUE
Monterey County is fortunate to have many farm, vineyard, berry, and ranch operations that are progressive in their approach to resource management, agronomics, and the implementation of new technologies. There are several farms that are implementing new regenerative farming practices that will lead to improved production of fresh food products such as lettuce, vegetables, and berries.  Our vineyards are leaders in sustainability practices. Many rangeland ranches provide resource management that reduces wildfire risks through grazing. Many who visit our community fail to realize that we have such a highly sustainable food supply right here in Monterey County, one that provides healthy choices for our daily diets. 
FAVORITE LOCAL CROP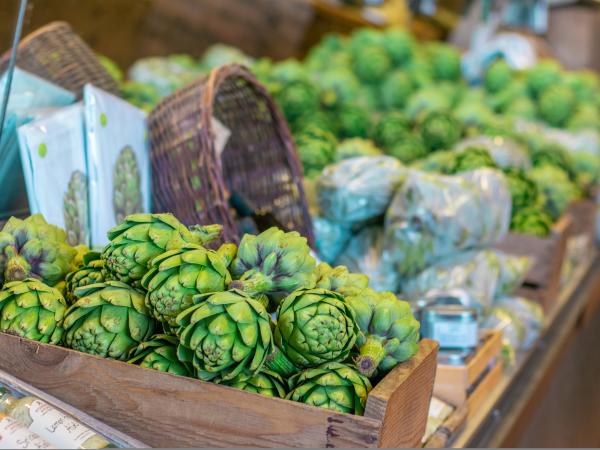 My wife and I appreciate local artichokes!  This is something we include in our diet nearly every week, and we have an amazing crop each year here. Fresh from the field is the best choice, and we steam ours to tenderness, then mix up a dip of mayo, hot sauce, and pepper and dip the leaves for a dining experience that is healthy and delicious.
We also eat a lot of strawberries and blueberries. We have some amazing berries produced locally and utilize these in our daily meals. I bake up some homemade scones for strawberry shortcake, add a little whip cream, and it's a great dessert...or meal!
FAVORITE FARMERS MARKET
Pacific Grove has a good little farmers market each week, and the larger selection of the Monterey Farmers Market on Tuesdays is a local favorite. The choices are great and the seasonal changes of products is always something to enjoy. Other farmer's markets, like the Old Town Salinas Certified Farmers Market, are continuously adding new vendors and choices. It's great to see so many locals and visitors taking advantage of our amazing farmer's markets! Learn more about farmers markets in Monterey County here.
FAVORITE RESTAURANT
Our special spot is the Sardine Factory. we've been going there for dinner long before we moved here, and now we make it our 'go-to' restaurant for special occasions or with out-of-town visitors.  We recently went for their lobster special and thought we were transported to New England … it was that good!  We really enjoy their atrium room, but any room in this restaurant is a wonderful setting for a memorable meal.  But, really, there are so many great restaurant choices in our County
FAVORITE ACTIVITY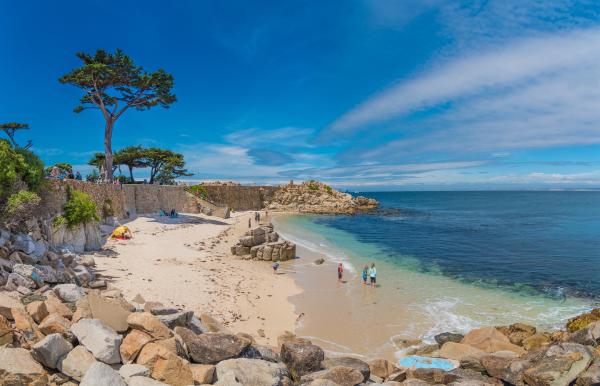 Of course, the coastal area is a considerable draw, so we usually head to Lovers Point in Pacific Grove for a quick lunch at the Grille, then walk along the coastal path with our dog and enjoy the view.  We are walkers, so our best times are relaxing while taking in the scenery and getting exercise … there is so much to view and always something interesting in wildlife.  We are so fortunate to have great access to many areas for walking, but the best for us is walking the dog along the coast.
STAYCATION
We've done several staycations here and have one planned for October to celebrate our anniversary.  We are planning a weekend at Monterey Tides, right on the beach, where we can walk and enjoy the surf.  We've stayed at this hotel several times before moving here, so it has great memories for us as a family.  Nothing is better than being able to hear the ocean at night while enjoying a front-row seat on a balcony.  The relaxing weekend will include a dinner at Tarpy's, also one of our favorite spots.
INSIDER TIP FROM MONTEREY LOCALS
Don't just limit yourself to the coast!  Sure, Monterey, Carmel, and Big Sur are great spots, but we have so much more to offer for the full tourist experience.  Come to the Salinas Valley to see farming and ranching on the scale that we do it here.  Enjoy the wine trail and stop for some tastings along River Road. Visit Old Town Salinas for some excellent food choices.  And don't forget our great park offerings like Pinnacles National Park and San Lorenzo County Park in King City.  We have something to offer for all visitors!