When you consider all the locally grown, caught and fermented flavors that call Monterey County home, we're not just the Salad Bowl of the World – we're more like the Three-Course Meal of the World. And nowhere is that more apparent than at the tenth annual Pebble Beach Food & Wine festival, PBFW. Here's our take on three of the many local ingredients that promise to make a big tasty splash at this year's event, April 20-23, 2017.
Dungeness Crab: Get crabby. Be happy.
Monterey Bay is famous for its Dungeness crab. It's a delicacy you can typically find all year long at Monterey's Old Fisherman's Wharf – although it might be Alaskan in the off-season. And even if it's not on the menu, you can always find it in the official Old Fisherman's Wharf logo.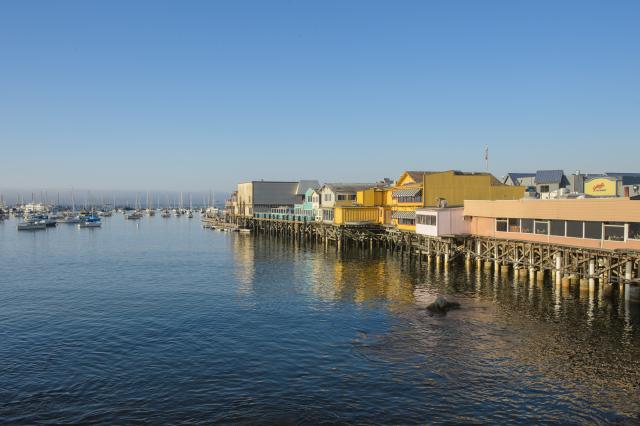 What to look for at PBFW: The Original Joe's Stone Crab Pop-Up
Chef Andre Bienvenu might not be dishing out the Dungeness, but don't miss this Miami Beach mainstay serving up some stone crab. This sweet, succulent Atlantic Coast crab is found from North Carolina to Florida and in the Gulf of Mexico. Generally only the claws are eaten, whereas Dungeness crabs are very meaty throughout – often sold as whole cooked crabs.
Tasty tip: Sample the stone crab at PBFW, then make your way to Old Fisherman's Wharf and compare the two!
Carmel Road Chardonnay: The more the merrier. Wine, that is.
A glass of Carmel Road Chardonnay is excellent for sipping – but also for cooking. Don't be fooled by so-called "cooking wines." A delicious, unoaked Chard will work wonders, adding a refreshing, accentuated richness to pasta dishes and more. Like Carmel Road says, "Monterey Chardonnay is so rich it doesn't need oak!"
Tasty tip: Always cook with a wine you enjoy drinking. You'll likely have enough leftover to serve with the meal.  
What to look for at PBFW: Aubergine Executive Chef Justin Cogley
Stop by and see Aubergine chef Justin Cogley at the Lexus Grand Tasting on Saturday, April 22nd. With deeply unique dishes, an unwavering dedication to fine ingredients and a 2,500-bottle wine collection, it's likely you'll find a wine-based sample dish that can't be beat.
Artichokes:
Monterey County's own Castroville is proud to call itself the "Artichoke Capital of the World." In fact, there's even a 20-foot-tall concrete artichoke statue to remind you of that fact at the aptly named Giant Artichoke Restaurant that features many fine dishes featuring this unsung vegetable hero.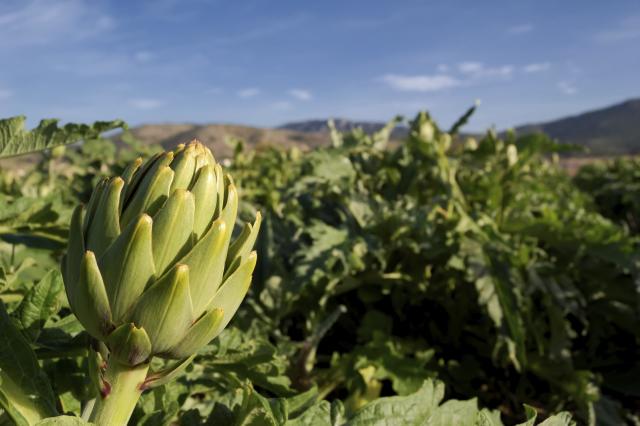 Tasty tip: Every June, the Monterey County Fair & Event Center holds a two-day Artichoke Festival where you can celebrate the region's favorite thistle!
What to look for at PBFW: The Mediterranean Lunch at Restaurant 1833
Join California chefs Nancy Silverton and Alon Shaya and chef Mikey Adams at Restaurant 1833 for an exploration of Mediterranean cuisine. The chefs will present a delicious multicourse lunch featuring a special guest: artichokes!  Mikey loves reinterpreting classic comfort food through the lens of California's different cultures, especially with the artichokes, peppers and other ingredients harvested in the region.