The Monterey County CVB and partners with the Monterey Conference Center, Monterey Plaza Hotel & Spa, and Monterey Bay Aquarium just returned from a successful ASAE Annual Meeting & Expo in The Motor City.
Prior to joining the MCCVB, I worked for the Detroit Metro CVB so this year's ASAE Annual Meeting in Detroit had added personal significance. The American Society of Association Executives (ASAE) is often referred to as the "Super Bowl of trade shows", and it is expected that 20% of the association attendees will bring a meeting back to the host destination within 5 years.
The majority of the program was held at the recently renovated ($279 million) Cobo Center including the general sessions, breakouts and trade show. Saturday's opening reception at The Henry Ford Museum and Greenfield Village in nearby Dearborn showcased Motown musical acts and let visitors take a seat in the Rosa Parks' bus and see John F. Kennedy's presidential limousine. "Model T" cars transported visitors through time to view the homes of Thomas Edison and the Wright Brothers.
On Sunday and Monday, we exhibited at the ASAE trade show and provided "Monterey inspiration" to ASAE attendees. "Kayak" the stuffed animal sea otter served as our "unofficial" ambassador for the expo.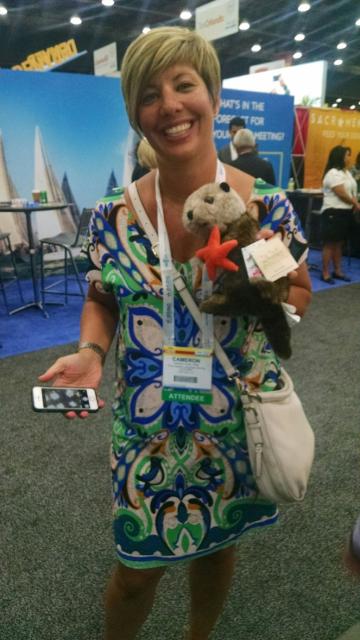 Current and future customers were updated on new developments in the destination – from recent hotel improvements to the upcoming PBS/BBC 3-day live broadcast of Big Blue Live at the Monterey Bay Aquarium. The $45 million Monterey Conference Center renovation was a great talking point with customers as well for groups sourcing meetings in 2017 and beyond.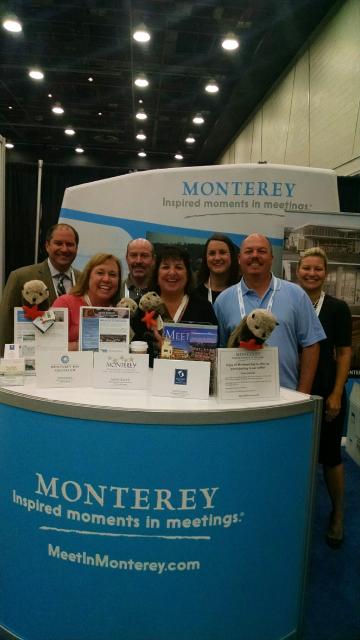 Monday evening was the ASAE Foundation's premiere event, "The Classic" which featured an exciting concert from Lionel Richie at the historic Fox Theater. Lionel entertained with everything from oldies from his Commodores days to his solo 80's and 90's hits.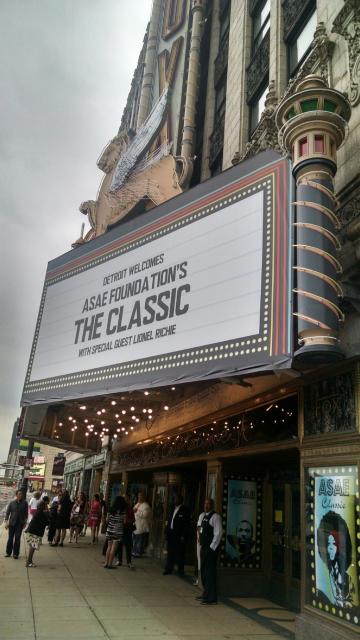 Tuesday's closing lunch session highlighted next year's ASAE show in Salt Lake City, UT. There was also an evening closing event held at Hart Plaza in downtown Detroit. As they saying goes, "Ain't no party like a Detroit party!" and ASAE 2015 Annual Meeting was no exception. Looking forward to ASAE 2016!